Regulators Investigate ICO Introduction in Europe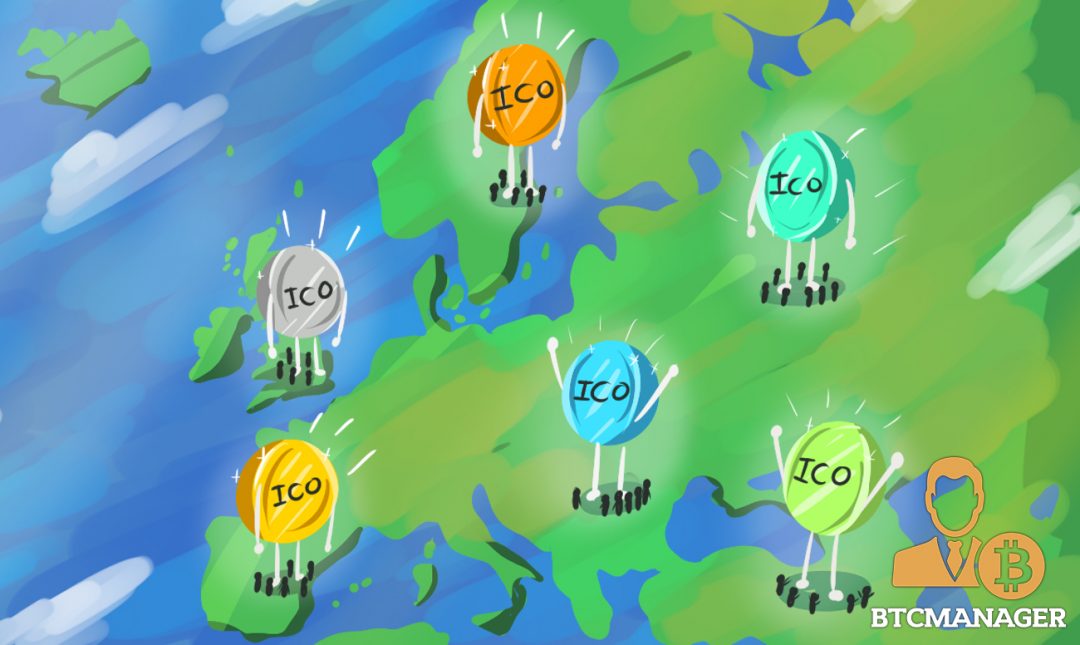 As Initial Coin Offerings begin experiencing growing pains in the United States, regulators in Europe are just starting to take their stance. 
Initial Coin Offerings as Securities
As the SEC has pointed out in some different situations, the legality of an Initial Coin Offering is determined through select terminology. The rise of terms like, "App Tokens" and  "Token Securities" is convenient because it allows startups to bypass many regulations. Another term for some coins is formally called a "security." If an ICO falls under the latter definition, it is then required to follow the SEC's standards.
In one of the most significant investigations into an ICO, the SEC confirmed that Swiss-based company, DAO, was trading securities. Because the company had not registered with the SEC using this terminology, as well as having large numbers of American investors, they were subject to investigation. In any case, the DAO imploded before any serious misgivings were dolled out. 
The report that stemmed from this investigation, however, was the first broad-stroke in American regulation of ICO's. It has also sparked the interest of relevant financial, legal, and entrepreneurial parties the world over.
European Union Prospectus
The current status of the European Union provides particular advantages to ICO's. Just as in the United States, the benefits arrive bundled in new terminology. According to the EU prospectus regime, if a company is offering "transferable securities," it is only expected to provide an approved prospectus.
Even this prospectuses can be exempt from publication if it follows a series of different options. Offers being made to "qualified investors," high-denomination securities, and applying for a minimum investment from investors, can legally expedite the introduction of an ICO in Europe.
This provides less bureaucratic red tape but, "will turn on the nature of the instrument being offered and will require analysis on a case-by-case basis," according to the law firm, Latham & Watkins LLP. Compared to other jurisdictions, initial coin offerings made under the EU Prospectus Regime can be advantageous for those looking to generate funds on the continent.
European Markets and Securities Authorities
The European Markets and Securities Authorities (ESMA) announced to both investors and potential ICOs in the EU on November 13. Both echoed much of the concerns made by the SEC but were naturally more specific to European regulations.
Two risks were outlined in regards to investors. The first reminded them of the volatility of any given token, as well explaining the likely chance that an ICO falls outside of EU laws and regulations. Similar to the SEC, the risk of "fraud or money laundering" is also prevalent in the EU sector.
ESMA described four key points for firms to be aware of. Companies looking to launch a potential ICO must first ensure that they comply with the Prospectus Directive mentioned above, the Alternative Investment Fund Managers Directive (AIFMD), the Markets in Financial Instruments Directive (MiFID), and the Fourth Anti-Money Laundering Directive.
The statements were concluded with "firms involved in ICOs should give careful consideration as to whether their activities constitute regulated activities. Any failure to comply with the applicable rules will constitute a breach."
European Crypto Ecosystem
Despite recent statements, the growing eco-system in Europe has been experiencing a more friendly regard from certain local governments. Cities like Berlin, Paris, and London have been pushing large amounts of money into young businesses hoping to stimulate regional economies.
The advantages of Berlin, for instance, comes from the fact that it is significantly cheaper and the startup scene is being taken seriously by the Berlin Senate. Paris is also a fast-growing hub for startups and is experiencing a specific boost from deep-tech applications. The mayor of London, Sadiq Khan, also announced last week that he would be making available $740,000 in support of new tech startups in the city.
Naturally, these places also are highly attractive for investors and venture capitalists. Along with the rise of interest in ICO's, companies are turning to alternative ways to generate funds. Some regulators in France have already capitalized on this interest by offering consultation services on a case-by-case basis.
German law firm CMS released a report in August, pointing out that despite ICO's being,
"A very attractive way to raise money with relatively little effort, companies should be aware of the fact that their financial and personal risks are quite high."
The British organization, Financial Conduct Authority, issued a statement on ICO's in September. Much like the SEC, the FCA provided information on how best to determine whether an ICO "falls within the FCA's regulatory boundaries."
The growing awareness from European government bodies implies that the rise of ICOs is legitimate. After comparing this sector in both North America and Europe, it also appears that Europe may provide specific advantages to individual companies. Not only that but as regulators develop a stance in regards to offerings, law firms and financial institutions will undoubtedly spring new ways to address this position legally.