Renewed Calls for Crypto Regulations from Nasdaq, Bank of America, and the U.S. Congress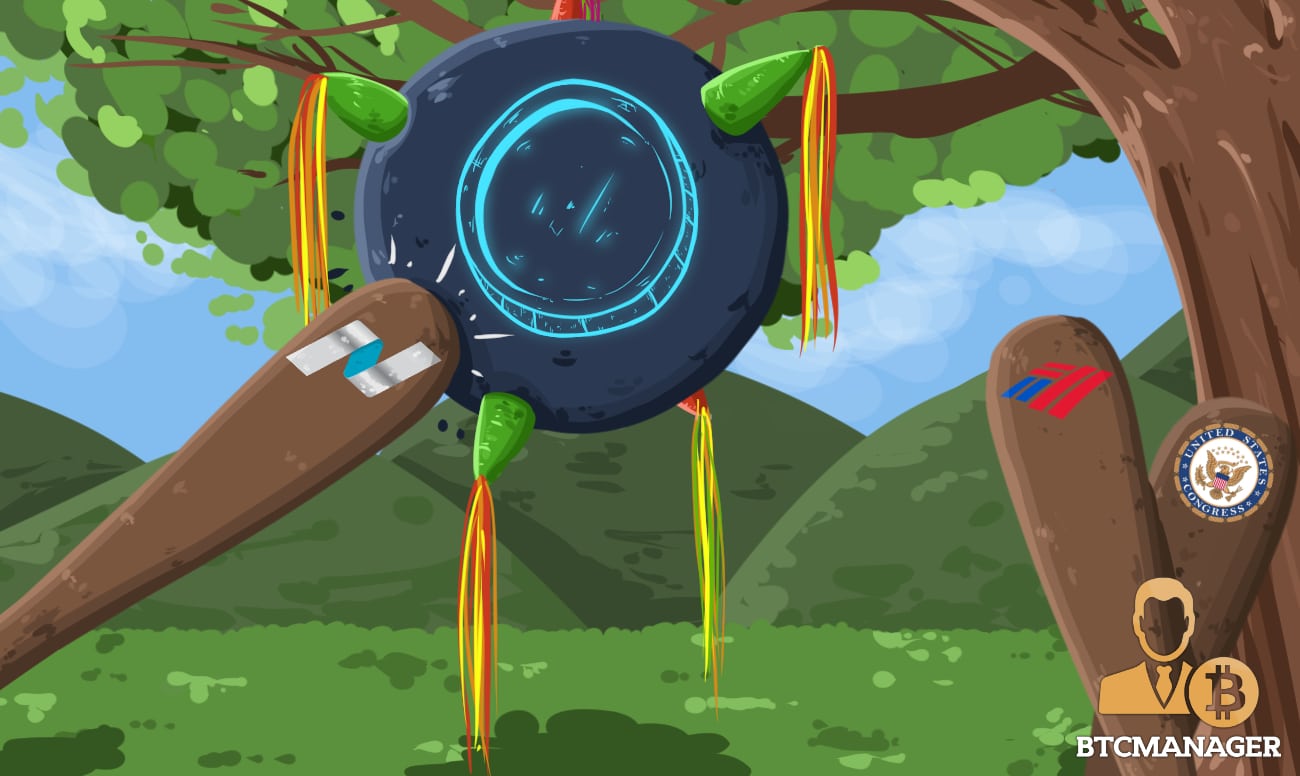 There is no consensus as to the correct approach to cryptocurrencies business and in government. 2017 appears to have pushed more stakeholders in mainstream finance and government to take the market seriously.
2018 has seen a slew of regulations from different governments in an attempt to control the market. In the last few days, some notable figures in business and politics have also voiced their opinion on the crypto market.
Nasdaq CEO: ICO Tokens are Securities
Nasdaq CEO, Adena Friedman believes that ICO tokens are securities and should be under the purview of securities regulations. She made the statement during a conference organized by the MIT Sloan School of Management in New York.
Friedman said such regulations would offer protection to retail buyers. ICOs are the preferred funding route for crypto and blockchain startups. The process involves selling a token created by the business to investors in exchange for funding. The core debate with ICO tokens lies in whether they are securities or utility tokens. Many crypto and blockchain entrepreneurs assert that their tokens are mere utilities needed to access a decentralized platform.
Bank of America: Cryptos can be used for Illicit Transactions
Brian Moynihan, the CEO of the Bank of America (BofA) also recently added his own opinion to the cryptocurrency regulation debate. Moynihan was also a speaker at the MIT conference. He identified the possibility of cryptocurrencies being used as a vehicle for illicit transactions. He faulted the anonymous nature of cryptocurrencies saying that it constitutes a high risk. He likened the anonymous nature of cryptocurrencies to the availability of higher denomination bills. According to him, both create an environment for large-scale money laundering activities.
SEC: A Balanced Approach to ICO Regulations
William Hinman, the director of the SEC Corporate Finance Division, elected to chart a different course on the same issue of ICO regulations. Speaking during a hearing at the U.S. House of Representatives, Hinman called for a balanced approach to ICO regulations. He went to say that the SEC is trying to develop an ICO regulatory framework that "ensures capital formation while maintaining a strong focus on investor protection." He reiterated the fact that cryptocurrencies and blockchain technology is continually evolving, hence the need for a nuanced regulatory framework that does not stifle the march of technological progress.
ICOs are for Charlatans and Scammers
U.S. Congressman, Brad Sherman, a Democratic member of the House of Representative representing California disagreed with Hinman on whether ICOs could replace IPOs. Congressman Sherman said IPOs benefit the economy while ICOs do the exact opposite. He said all ICO traders do is trade coins back and forth without adding any value to the economy. The Congressman then went on to say that ICOs are for charlatans and scammers who have always preferred decentralized businesses. He also countered the balanced approach argument, saying that ICOs would severely impact the ability of the Federal Reserve to market U.S. securities thus endangering the country's treasury. He then called for a total ICO ban.