Report: Manchester United to Unveil Training Kit Sponsorship Deal with Tezos (XTZ) Blockchain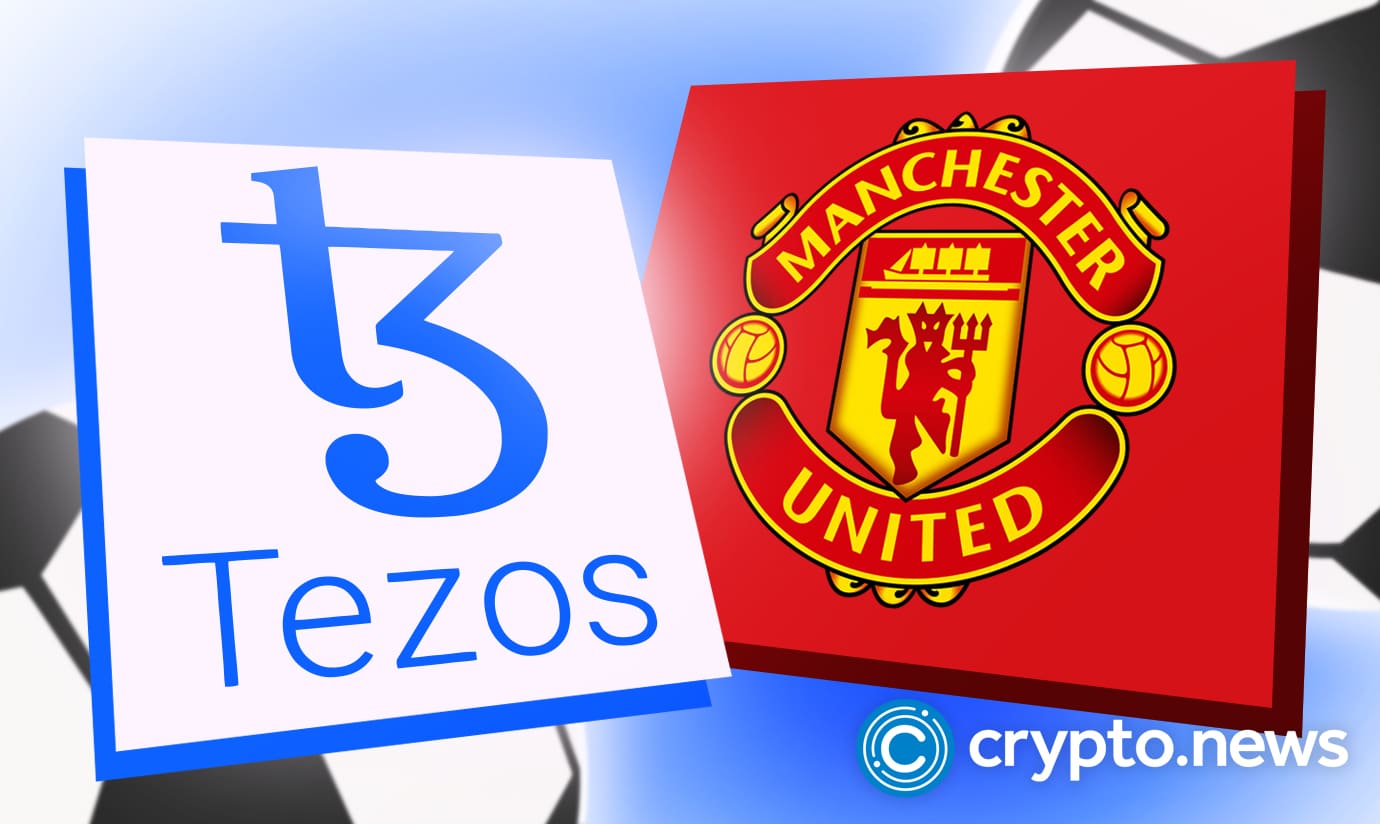 Manchester United, one of the most recognizable football clubs in the English Premier League (EPL) with a fanbase all over the globe is set to announce a new multi-year sponsorship of its training kit in association with the eco-friendly, scalable blockchain Tezos (XTZ).
Tezos to Sponsor Manchester United Training Kit
Crypto projects continue to steadily infiltrate mainstream culture as according to a recent report by The Athletic, Tezos has inked a multi-year sponsorship deal with EPL club Manchester United.
Per sources close to the matter, the two entities have agreed on a deal worth more than 20 million pounds per year. Notably, the football call has already shot promotional materials with its training center ahead of the official announcement.
It's worthy of note that United's previous eight-year 120 million pounds sponsorship deal with American insurance juggernaut Aon came to an end at the end of the 2021-22 season.
The partnership with Tezos, if true, would also put to rest the rumors about the football club's potential sponsorship deal with The Hut Group.
The report reads in part:
"Discussions to replace Aon with The Hut Group were reported to have collapsed when the Manchester-based company pulled out due to concerns about a fan campaign to boycott United's commercial partners as part of a protest against the Glazer family's ownership of the club. The team have been operating without a front of shirt training sponsor this season."
The energy-efficient blockchain Tezos has been on a spree of partnerships with sports teams the world over. However, should the deal with Manchester United materialize, it would undoubtedly be the most significant partnership for the project to date.
Tezos' Recent Partnerships
Currently, Tezos ranks 42nd in the world in terms of reported market cap, according to data from CoinGecko.
However, in terms of brand recognition, Tezos can easily beat a good chunk of projects with a bigger market cap.
For instance, in May 2021, crypto.news reported that Formula One team Red Bull Racing Honda had inked a deal with Tezos where the latter would develop an NFT platform for the team to enhance fan interaction.
Similarly, in June 2021, McLaren Racing entered a partnership with Tezos (XTZ) to seek its expertise in launching NFT collections.
In the same vein, crypto.news reported on September 2021 that legendary musician Tupac Shakur-themed NFT collection was primed to drop on Tezos-based NFT marketplace Kalamint.
Most recently, Tezos allied with sports-based video streaming service FloSports as its Official Blockchain.
Commenting on the development, Jason Ford, Senior Vice President, Integrated Partnerships, FloSports, said:
"We're excited about this partnership and introducing entirely new audiences to the Tezos blockchain experience," said Jason Ford, Senior Vice President, Integrated Partnerships, FloSports. "Tezos will help demonstrate to our subscribers the benefits of blockchain technology while also helping us deliver unique and unforgettable fan experiences that will further strengthen our relationship with fans of our wide range of sports."
At press time, Tezos boasts of a market cap of more than $3.3 billion USD, trading at a price of $3.87 per XTZ.