Research: Mixers and Spam Make Up Two-Thirds Of All Bitcoin Transactions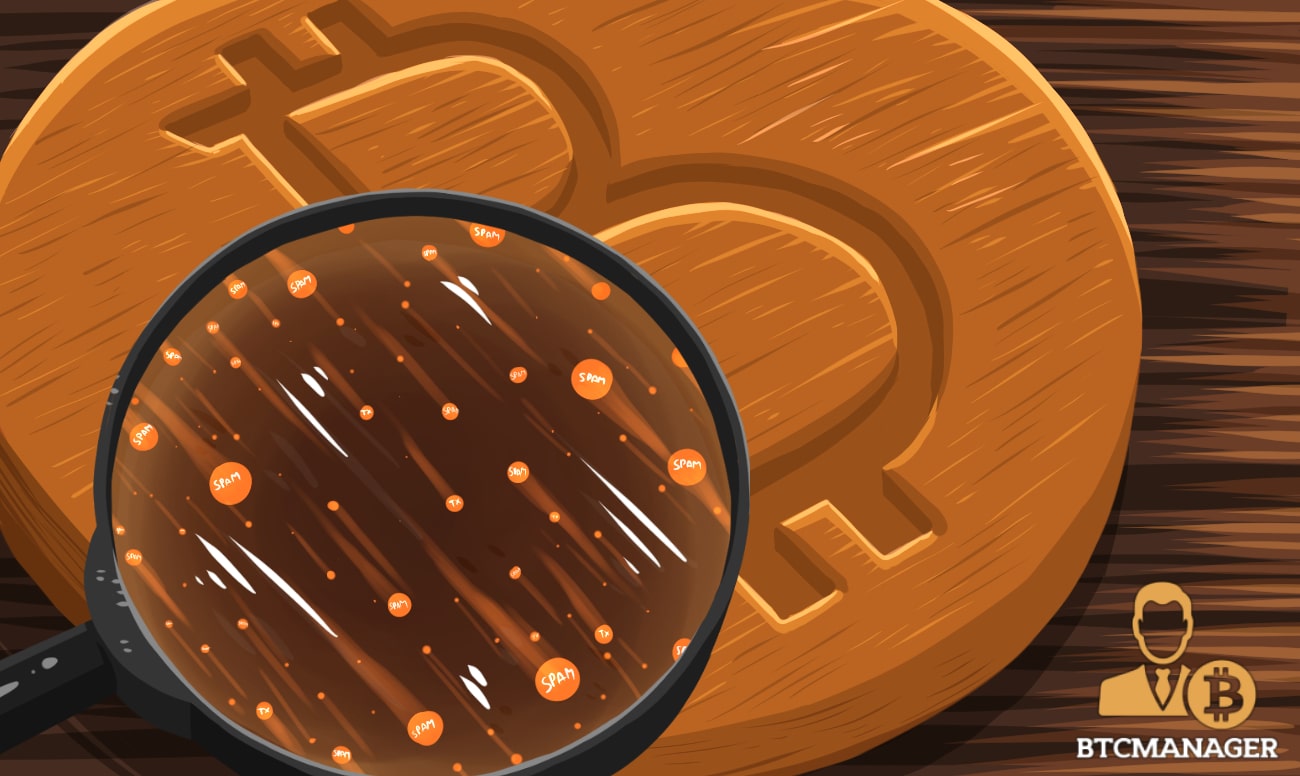 Up to two-thirds of the total bitcoin market activity in a given day is made up of spam, mixers and other non-beneficial transactions, with only a third of daily bitcoin activity being an economically useful activity such as paying for goods and services. As much as 100% thus inflates Bitcoin's 'real' daily usage.  This is the result of blockchain research quoted in Bloomberg on Thursday, July 26, 2018.
General Crypto Problem
According to the research figures from Coinmetrics, the transactions that take up two-thirds of bitcoin's daily volume include coin mixing activities, distribution of block rewards to mining pool members, spam and even fraud such as spoofing and market manipulation. Some coin shills have been known to flood blockchains with fake orders to simulate a demand spike and encourage buyers to invest in the coin.
What is more, this is not a problem restricted to bitcoin alone. Elementus Inc., an analytics provider, recently calculated that up to 45 percent of Ethereum transactions on a typical day are non-economic, mainly made up of spam and DApp activities.
BTCManager recently reported that a Chinese exchange FCoin made headlines after effectively grounding the entire Ethereum blockchain with its gimmick coin listing competition that openly encouraged Sybil attacks. According to Coinmetrics, up to 98 percent of all Cardano transactions are of no significant economic value.
To some, the lack of accountability that is inherent in the blockchain's anonymity is a fertile breeding ground for bad behavior and non-beneficial activities. Many experts see this as one of the reasons why institutional investment is still hanging back from the cryptocurrency party, and regulators always look on crypto with suspicion.
The way they see it, sizeable investment and further adoption of bitcoin are only possible if the big financial players can get an accurate picture of what exactly happens on crypto blockchains so that they can adequately assess the investment case.
To solve this problem, a new range of efforts to analyze and clarify blockchain data are now on stream. Cryptocomposite.com and Elementus are among these efforts, with schedules trials for financial institutions scheduled for the summer in the case of Elementus. Speaking about why these efforts are now a necessity, Lucas Nuzzi, director of technology research at Digital Asset Research, said in a statement to Bloomberg:
"Creating addresses in these networks is free, and transaction fees at this point are sufficiently low to enable a single user to send small balance through hundreds of transactions."
What is the Actual Value?
There is no consensus over what precisely an economic transaction should be classified as on the blockchain. While some believe that block reward disbursements should be counted as an economically beneficial activity, others insist that only payments for goods and services should be recognized as such.
Ethereum co-founder Anthony Di Iorio is of the opinion that the real problem lies in the low transaction fees which effectively incentivize poor behavior.
Also speaking to Bloomberg, he said:
"If incentive structures are too low, and people are going to see more value to game the system, they are going to do it."
To ascertain the actual economic value of blockchains, Elementus uses artificial intelligence to process vast amounts of data and arrive at a clear picture. According to its findings, the actual daily economic activity volume figure for Bitcoin is about $2 billion, while that of Ethereum is about $700 million, which comes to about half its nominal daily transaction value.
BTCManager recently reported that the Ethereum network is looking into Sharding as a solution to its congestion problem which was caused by the launch of several DApps such as CryptoKitties.