Revolut Increases US Crypto Offering, Adds 29 Tokens Including DOGE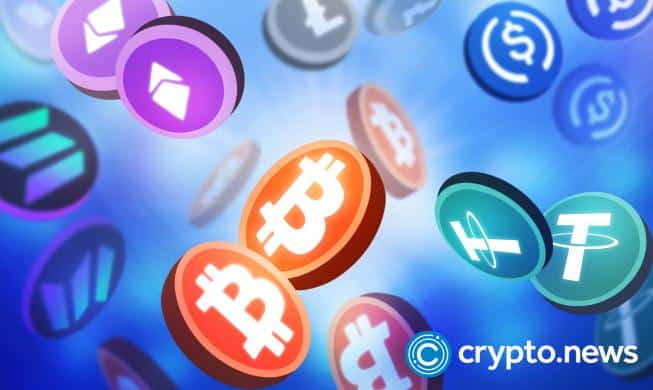 According to reports, the Neobank, Revolut has increased its crypto offerings in the United States. By partnering with Apex Crypto, Revolut has added over 29 more tokens, including Dogecoin, to its existing crypto offerings.
Revolut Expands Crypto Offerings By Adding 29 More Tokens
Revolut, a London-based neobank, has announced that it is expanding its services to cater to the demands of its American users. The British financial tech firm is seeking to enlarge its user base as its Battles rivals like Robinhood and Coinbase.
The firm has decided to add 29 extra tokens to its list of crypto products. Some of the tokens that Revolut would add include Shiba Inu (SHIB), Solana (SOL), Avalanche (AVAX), and Dogecoin (DOGE).
Meanwhile, the bank partnered with Apex Crypto, a crypto service provider, to increase its crypto offerings. Mazen Eljundi, the global business leader for cryptocurrency at Revolut, stated that free trading commissions are available for up to $200,000 each month.
According to Eljundi, the banking firm has quadrupled its token portfolio. The aim is to allow its users access to different kinds of digital currencies.
Some Tokens Are Still Awaiting Approval
However, the notice by the company stated that some tokens are still awaiting approval from New York's department of financial services.
Meanwhile, the London-based collaborated with Paxos to offer crypto asset custodian services for its US users. However, the company ended the two years partnership in August.
According to an email the company sent to its American users, the change enables the firm to provide more digital assets and services for users, such as cryptocurrency withdrawals, staking, and deposits in the future.
Furthermore, the company's latest drive to offer more features and services represents its plan to dive more into the crypto sector. In 2021, the European fintech behemoth had a valuation of about $33 billion.
Revolut Yet To Receive Crypto Asset License in the UK
While speaking with The Block in May, Nik Storonsky, founder of Revolut, stated that the firm wants to launch a native token soon. Also, it would release a non-custodial wallet to help it better serve its users.
Unfortunately, the banking company is still facing some regulatory pressure in the United Kingdom. The company has not yet received a permanent license to provide crypto asset services in the region.
Besides, it is the only firm that is left on the UK financial authority's temporary list for crypto asset licenses. Additionally, Revolut is yet to receive a banking license in the United Kingdom.
Even though it submitted its application for a banking license in January 2021, the company's long-term goal of obtaining such a license has not yet been realized.