Revolut Secures Regulatory License to Offer Bitcoin Trading Services in Europe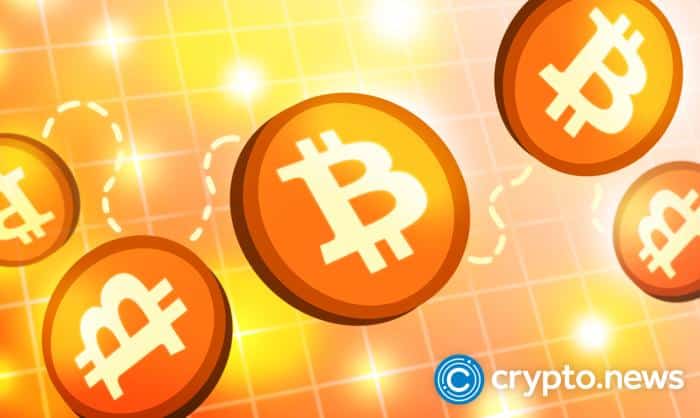 Revolut has secured the necessary license that will enable it to offer Europeans access to bitcoin (BTC) trading and other digital assets-related services. The approval granted to Revolut by the Cyprus Securities and Exchange Commission (CYSEC) will allow the firm to operate as a regulated crypto business across the entire European Economic Area (EEA).
Revolut Bags Approval from CYSEC
Revolut, a British financial technology (fintech) company headquartered in London, has successfully received the first crypto regulatory license from the Cyprus Securities and Exchange Commission (CYSEC).
Per sources close to the matter, the license will make it possible for Revolut, a digital bank with roughly 20 million customers, to offer to its 17 million users resident in the European Economic Area (EEA), crypto-related services through a digital assets hub it is building in Cyprus. The EEA includes the 27 countries in the European Union (EU) and also Iceland, Liechtenstein, and Norway.
In the same vein, the digital bank has hinted that it will also continue to offer its customers in the United Kingdom crypto services through the Financial Conduct Authority's (FCA) Temporary Registration Regime even though its application has yet to be approved by the regulator. It was also recently granted a crypto authorization in Spain by the Spanish Central Bank and a crypto license in Singapore by the Monetary Authority of Singapore.
These expansion moves are in line with the bank's crypto strategy, which saw it launch and trade 20 new tokens on its app and actively seek new crypto talents.
A spokesperson for the digital bank shares that Cyprus was picked in recognition of CYSEC's in-depth knowledge of crypto and its efforts to be a leader in crypto regulation. The speaker also revealed that after a survey of the EU countries, Cyprus was found to have a strong existing crypto industry and a "sophisticated and robust regulatory regime."
Cyprus has taken blockchain technology seriously for a while, even standing as a forerunner in some cases. This license to Revolut might be the first crypto regulatory license awarded, but the Mediterranean country has proven over and over its interest in the crypto space. From the drafting of its crypto regulatory bill last year to the Blockchain Fest it hosted this year, Cyprus has remained a stakeholder in the growth and adoption of blockchain solutions.
Cyprus and Blockchain
Companies like Crypto.com, eToro and Bitpanda also have a home in Cyprus, and Revolut will be joining in the mix to create an even stronger crypto space in the country.
Revolut, which has welcomed and embraced the European Parliament's guidelines, has steadily sought ways to improve its service delivery to its customers. Its Crypto Learn & Earn Basics and Polkadot courses have also helped the app users to learn more about crypto while earning up to €11 in cryptocurrencies.
With the anticipation of the EU's Markets in Crypto-Assets (MiCA) regulation becoming law, crypto organizations seek to set up operations in EU countries, ready to offer crypto services in the market. By procuring this license, Revolut might have a foot in the area, setting it up for operations in the future.