Revolut Unexpectedly Stops Supporting Withdrawals from Bitcoin Exchanges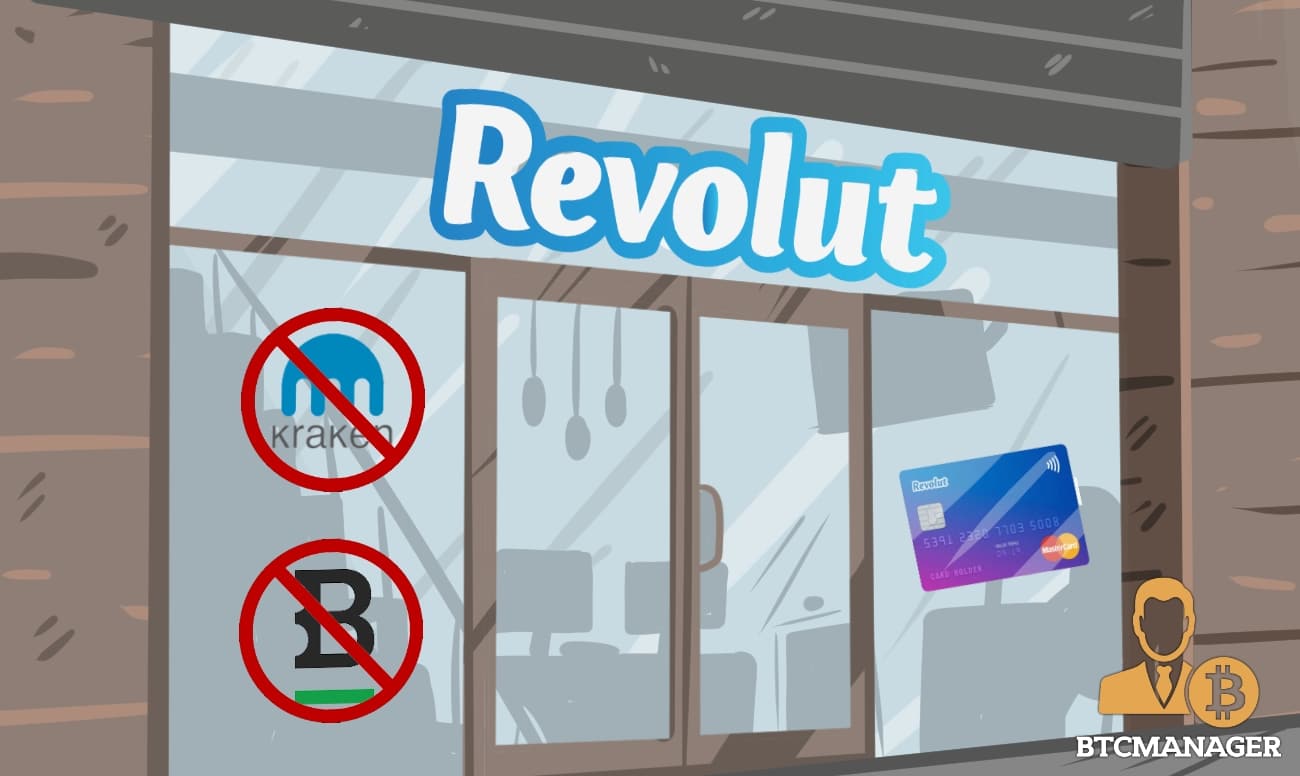 The fintech startup Revolut has unexpectedly withdrawn support for cryptocurrency exchanges such as Bitstamp and Kraken, BTCManager has learned on May 3. Bitcoin enthusiasts can no longer use the banking app to withdraw from exchanges and echoes similar moves made by UK banks in the past.
Revolut has marketed itself as a cryptocurrency friendly service, announcing buy and sell support for major cryptocurrencies, including bitcoin, litecoin, and ether. However, the author discovered that on May 3, a payment from Kraken had been 'reverted' and after contacting support, we learned that Revolut no longer supports cryptocurrency-related services like Kraken.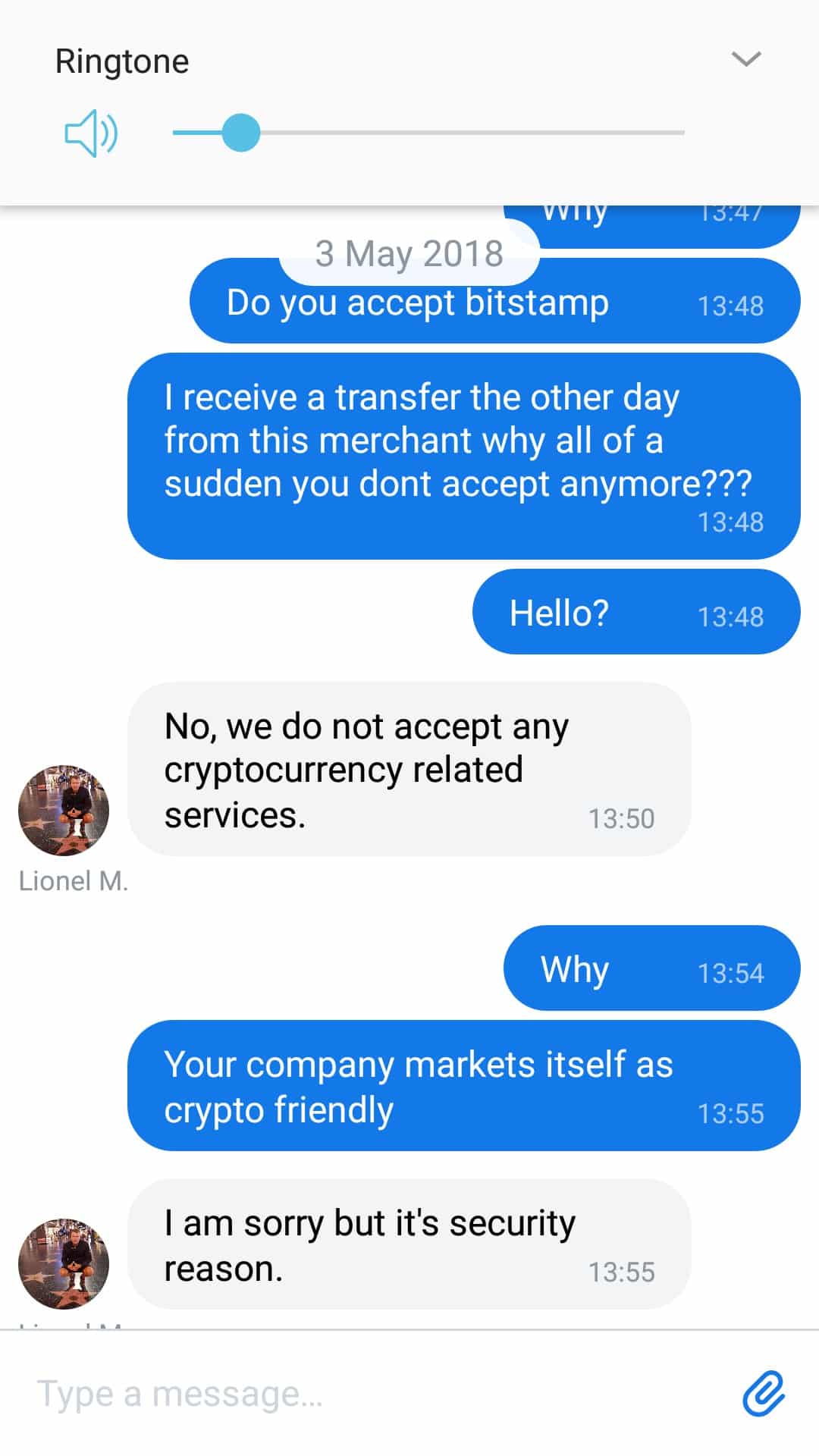 Image: Screenshot
Examining Revolut's Twitter and blog, we see no official announcement of forewarning for their customers. After contacting Kraken, BTCManager found out that the exchange had been dealing with a lot of requests due to Revolut's decision.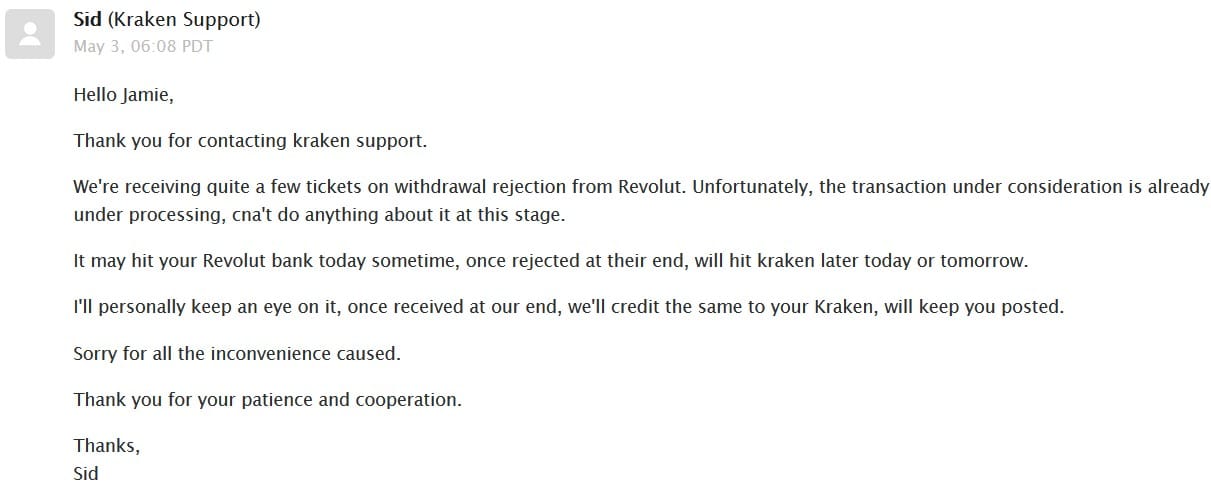 Image: Screenshot
When asked why the fintech startup made such a decision, one of the support agents mentioned that is was something to do with 'security.' BTCManager reached out to CTO Vlad Yatsenko for further explanation, but at the time of writing has not replied.
British banks Barclays and Lloyds have also in the past restricted bank accounts related to bitcoin trading, as reported by BTCManager in February 2017.
Revolut's move to stop working with crypto-related services is quite confusing given they allow customers to buy bitcoin from them, and are planning a cashback feature converted straight into cryptocurrency. Revolut's chief executive Nikolay Storonsky said to Business Insider, "In the next three months we're going to launch Platinum cards — it's a metallic card that allows you to get one percent cash back in cryptocurrencies and also provides you a concierge service."
It looks as if now Revolut's customers who use services like Kraken will have to find alternatives. It seems as time goes on, those using cryptocurrencies should not even bother with banking businesses, but rather avoid them completely to ensure and use peer-to-peer services like Bisq, Mycelium's inbuilt exchange.