Ripple CTO, David Schwartz, says he could have been part of "Satoshi"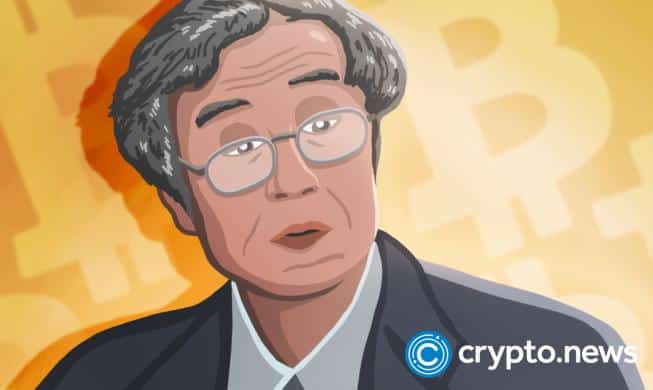 David Schwartz, the Chief Technology Officer (CTO) of Ripple, claims that he might have been a member of "Satoshi," the team (or person) that invented Bitcoin, but that he only became aware of the network in 2011. One of the significant crypto-industry mysteries is the identity of Satoshi Nakamoto, the developer of the pseudonymous cryptocurrency Bitcoin, who vanished precisely 12 years ago in December 2010.
Nearly all of enigmatic Satoshi's accomplishments, according to Schwartz, were within his capacity despite his prior denials of being Satoshi. The CTO further stated it was plausible to assume that he may have been one of the people involved in the invention of Bitcoin, but he was not when rumours of him being Satoshi first started spreading back in 2020.
David Schwartz asserts that he is not Satoshi Nakamoto.
Given how challenging and skill-demanding the construction of Bitcoin was, he claimed that a small group of individuals, rather than just one, may have done it. After the Australian computer scientist and self-declared Satoshi, Craig Wright, lost his case against Peter McCormack, the Ripple CTO actively became involved in this debate. According to Schwartz, stating that Craig Wright is not Satoshi is not defamatory, just as saying that he is not Satoshi is not defamatory. 
In previous cases, particularly in a defamation lawsuit Craig launched against podcaster Peter McCormack in the U.K., Craig's inability to demonstrate that he is Satoshi proved to be a problem. When a judge determined that his testimony was untrue, Wright received damages to his reputation.
Magnus Granath, sometimes known on Twitter as "Hodlonaut," Also recently prevailed in a case against Craig Wright. To stop Wright from bringing a defamation lawsuit against Granath in the U.K., Granath filed a lawsuit against Wright in Norway.
Satoshi Nakamoto: The mystery one
One enigma surrounds Bitcoin despite all of these details. Human curiosity has led to various investigations on the question, "Who is Satoshi Nakamoto?". However, there hasn't been any solid proof that identifies Satoshi Nakamoto. Most people tend to gamble by stepping into uncharted territory; only speculating on who the true Bitcoin founder might be.
From the well-known to the unknown, one has to pay close attention to the little things and ensure one doesn't miss anything if one desires to find the person behind the name Satoshi. Considerable work has to be done before any method might reveal Nakamoto's identity. Stylometry has been used to connect Bitcoin works to Satoshi Nakamoto's identity. The writing style compares author-written materials to original Bitcoin writings. The style might identify numerous different identities. Others, though, are still near enough to Nakamoto.
Numerous factors might have influenced Satoshi's decision to withhold his name. He opted to remain silent out of prudence, the most logical defence that appeals to any thinker. It's difficult to challenge the institutions of government. You may become exposed to assaults from all sides as a result. It goes without saying that Satoshi Nakamoto, a visionary, saw it coming. For his own sake, he decided to maintain his anonymity.