Ripple granted Amicus Brief go-ahead amid ongoing battle with SEC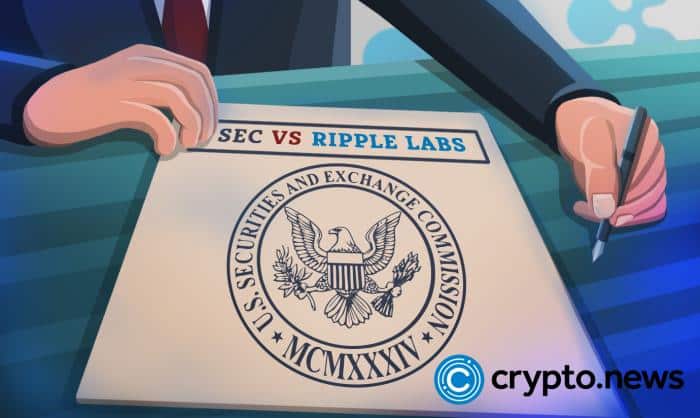 Ripple's case against the SEC is gaining traction, as it has been permitted motions to file amici briefs. Coinbase is leading the charge, with plans to file a brief this week.
In the ongoing legal battle between the San Francisco fintech company Ripple and the U.S. Securities and Exchange Commission, the ability to include amici briefs has been a crucial factor.
Ripple advocates must act swiftly
In the latest filing, Judge Torres authorized Ripple to submit amicus briefs. A written statement providing feedback and suggestions on a legitimate dispute from a group or individual who is not substantially involved in the lawsuit is known as an amicus brief, also known as a "fellow of the law."
According to the filing, "By November 18, 2022, the Association, six XRP holders, Coinbase, the CCI, Valhil, Cryptillian, Veri DAO, Reaper Financial, InvestReady, NSEI, and Paradigm must file their formal briefs."
In a tweet on November 15, attorney James Filan revealed the details of this motion. It read:
The Ripple team and its proponents will view this as a step in the right direction in their tussle against U.S. regulatory authorities.
Leading the way without delay
Coinbase, one of the leading cryptocurrency exchanges, had requested permission from the court to file for the above-said status in the lawsuit. The crypto exchange lambasted the SEC's crypto industry rulemaking and backed Ripple in its fight against the SEC.
Coinbase's principal compliance director, Paul Grewal, stated, "Condemning behavior as a breach of jurisprudence with ensuring equitable disclosure that perhaps the activity is criminal" is prohibited by the U.S. Amendment.
The SEC, he continued, "apparently misplaced the track of the whole core concept by prosecuting vendors of Ripple assets despite publicly releasing declarations stating that certain exchanges were permissible."
According to the Nov. 15 filing, Coinbase has been given the green light to file amici briefs in support of Ripple's fair notice defense.
Meanwhile, each update to the litigation generates a different set of reactions on Twitter. This time was no exception. Another attorney familiar with the case, Jeremy Hogan, stated:
"Judge Torres is being very liberal in granting these. The parties know not to waste time objecting. She wants to see it ALL."
.