Ripple Labs Collaborates With Climate Start-up Thallo to Launch a Carbon Credit Marketplace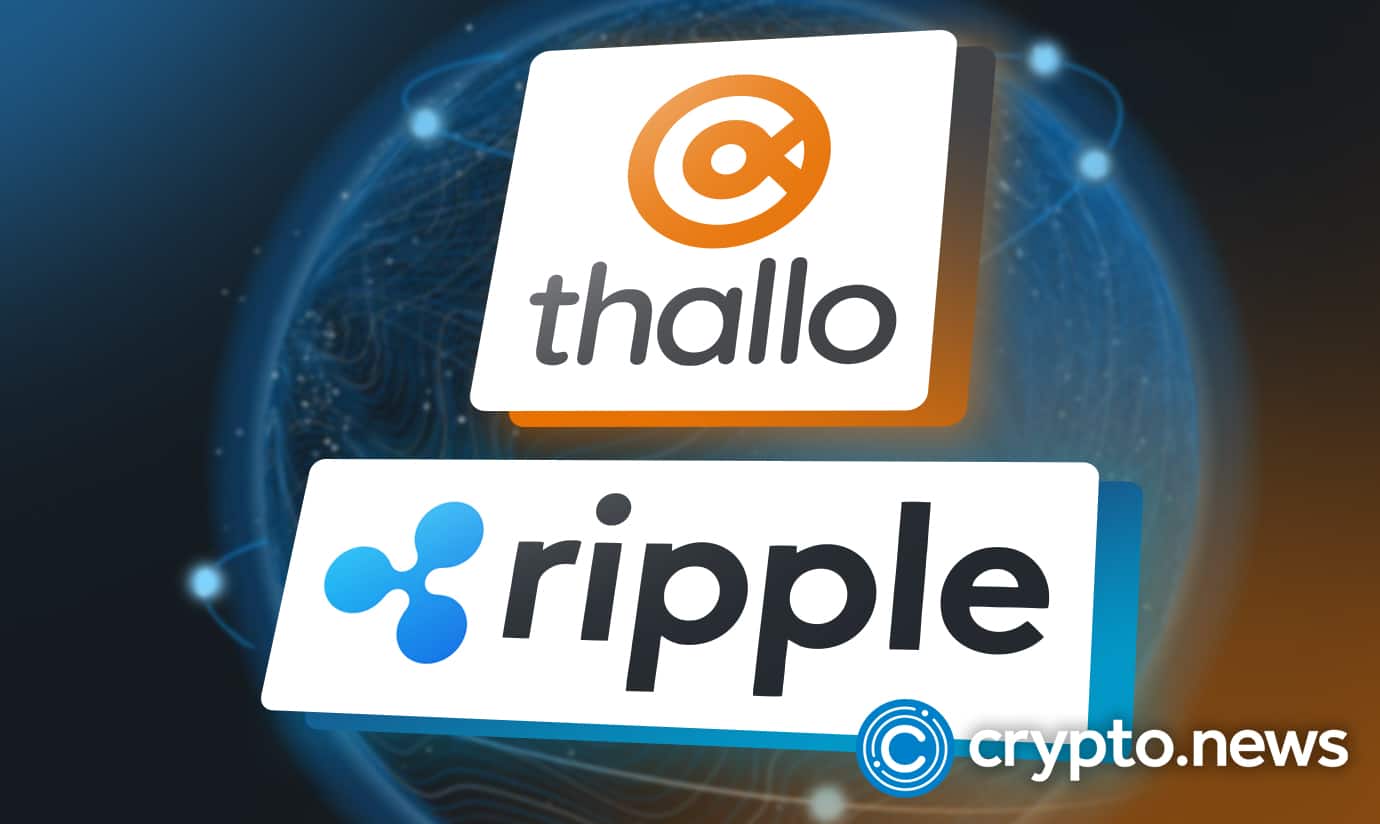 Ripple Labs has partnered with Web3 climate startup Thallo and other organizations to develop a blockchain-based carbon credit market.
Climate Start-up Thallo Partners With Ripple
Web 3 climate start-up Thallo has entered into a collaboration agreement with Ripple (XRP) and other companies to develop a first-of-its-kind marketplace that connects potential buyers and sellers of high-quality carbon credits.
Thallo's platform is powered by Ripple's XRP and focuses on the pricing issue of the present carbon market. Buyers and sellers will be able to connect more quickly and conduct more secure transactions thanks to the company's new platform.
Thallo Co-Founder Joseph Hargreaves commented on the company's collaboration with Ripple, saying:
"Together, we will help make the voluntary carbon market more effective, helping funds go toward high quality projects and making it easier for companies to achieve their sustainability goals in a transparent and verifiable way."
According to the release, the voluntary carbon market has a total cap of nearly $2 billion and is expected to reach $150 billion over the next eight years.
Ripple is one of the founding partners of the company Thallo. Ken Weber, Ripple's Senior Vice President, stated:
"As the demand for carbon credits intensifies, blockchain and crypto technology is uniquely positioned to help support market growth by solving persistent challenges around transparency, traceability and verification."
Thallo's initiatives to contribute to the carbon market in order to boost liquidity, scalability, and price access coincide with Ripple's goal of increasing carbon neutrality in the cryptocurrency sector. Ripple's XRPL is already carbon-neutral, and the company is working on expanding green energy projects.
The Thallo Group
Thallo's group consists of three distinct pillars. Among the founding partners are Ripple, Climate Collective, VenTree Innovations, InPlanet, and additional carbon-related projects.
The second pillar is comprised of integrity partners, which include academics and non-profit institutions such as the Carbon Business Council and the Crypto Climate Accord.
The third group, known as innovation partners, focuses on key aspects of the field and offers actual solutions utilizing new technologies. Chainlink, Aklimate, and the Celo Foundation are three of the 14 members of the team.
XRP Token and Binance Listing
Today, the market value of XRP is up roughly 6%, although it has declined in recent days. It has already recovered to its 22 September level of around $0.47.
However, in addition to the announcement of the collaboration with Thallo and Climate Collective, it is likely that the news that Binance has added just XRP to its Dual Investment products had an impact.
Dual Investments on Binance allow users access to "Buy Low" and "Sell High" items, whose prices are determined at a future date.
In late 2020, multiple exchanges were compelled to delist XRP due to the SEC's litigation against Ripple, but over the months, it became clear that the court case was not moving forward and had become bogged down.
At that point, they resumed listing XRP, as it is still one of the top ten cryptocurrencies in the world by market cap; they began incorporating it into new products like Binance's Dual Investments.
Consequently, throughout the course of 2022, XRP is recovering its status as a third wheel alongside Bitcoin and Ethereum after having lost it to BNB, Solana, and Cardano last year.
It is important to note that the SEC's case against Ripple has not yet concluded and could theoretically yet include unfavorable news.
The key question is whether XRP should be classified as a security, like stocks, or as a commodity, like BTC or ETH, and its future may be determined by this, particularly if the SEC and the court choose the former. For the time being, it appears that it is the utility token of Ripple's services; however, this is yet an unofficially validated notion.