Ripple Labs introduces a New Standard for Minting NFTs on XRPL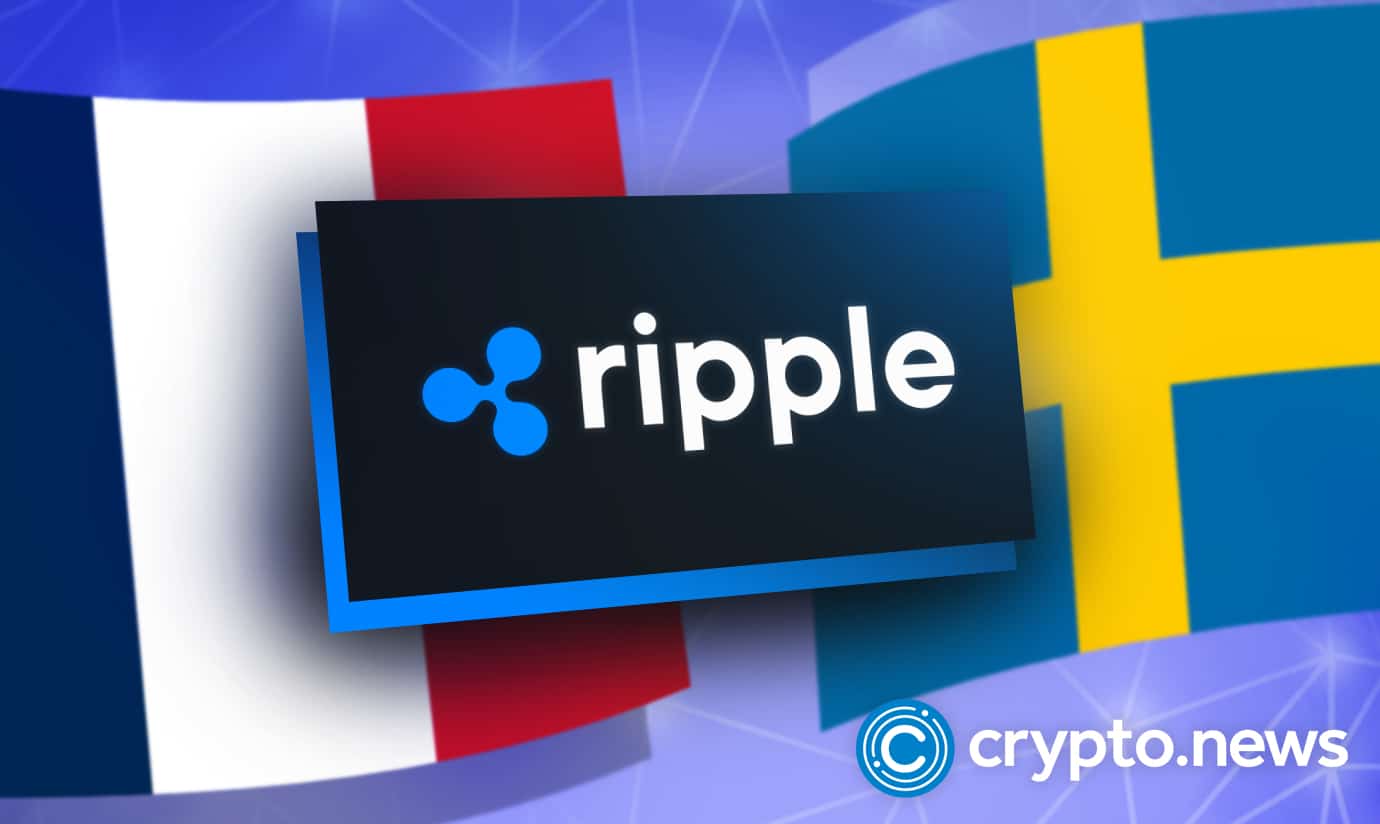 The XLS-20 modification is now active on the mainnet, according to a tweet from Ripple CTO David Schwartz. The project's possibility was achievable because of the work of the XRPL community and Ripple engineers.
The story was corroborated by RippleX, a Ripple Development team account that quoted Schwartz's tweets just days after Ripple announced plans to incorporate Ethereum smart contracts in the XRP ledger.
Not surprising, the community has embraced the announcement with excitement from all corners. Users acknowledged that it had already been a lovely day for the community. News of Coinbase's proposal to submit an amicus brief in support of Ripple's protracted legal dispute with the US Securities and Exchange Commission surfaced earlier.
What Makes NFTs on the XRPL Special
The CTO lists a few characteristics that set NFT capabilities on the XRPL apart in a blog post that Schwartz published and wrote on behalf of the RippleX team.
Because of this "no-smart-contracts approach," NFTs on the XRPL are less susceptible to assaults, less prone to clog-up networks, and more cost-effective. This method, in particular, addresses problems with NFTs on top Layer 1 blockchains like Ethereum. Furthermore, co-ownership of NFTs is possible with XLS-20, and a portion of secondary sales can be given to the original minter.
To add to this, XLS-20 provides mechanical royalties to NFT inventors via the integrated decentralized exchange (DEX) of the XRPL. According to the article, transfer fees give inventors a cut of money.
Notably, the XLS-20 change was initially proposed in 2021 by Ripple's director of engineering, Nik Douglas, who recently announced his wish to leave the firm after ten years on the job. The project had been scheduled to launch in September but was delayed when engineers discovered a severe problem.
Combat Kanga pointed out that even if it just needed a quick change, implementation would take at least a month since validators would need time to evaluate the code before casting another vote. The most recent development places the XRPL in a solid position to compete with Ethereum and is expected to spur further XRP adoption.
A project by and for the community
With the customer's collective, exploding demand, it was feasible to activate XLS-20. RippleX may have suggested the XLS-20 standard, but through XRPL community channels like GitHub (more than 200 comments and over 100 problems submitted), Discord, and Mattermost, developers from all around the world actively influenced the development of NFTs.
The XLS-20 amendment code included a serious error discovered and fixed, thanks mainly to developers like MikeCheckYaSelf. The design intends to make it simpler for developers to use XRPL functionality without creating or managing complicated smart contracts. The project also concentrated on solving developer pain points by adding developer toolings, including thorough documentation, adequate on-chain storage, library support, and more.
Community initiatives like X-Tokenize, Pixel Ape Rowboat Club (PARC), and XRP Junkies (to mention a few) are examples of NFT use cases made possible by the XRPL's large transaction volume and cheap transaction cost.
The company is eager to see what happens in the XRP Ledger's upcoming chapter. The company hopes to reach the tipping point for widespread blockchain adoption by revealing the actual usefulness of NFT through ongoing cooperation and iteration.