Ripple Partners with SBI Remit to Launch First ODL Corridor in Japan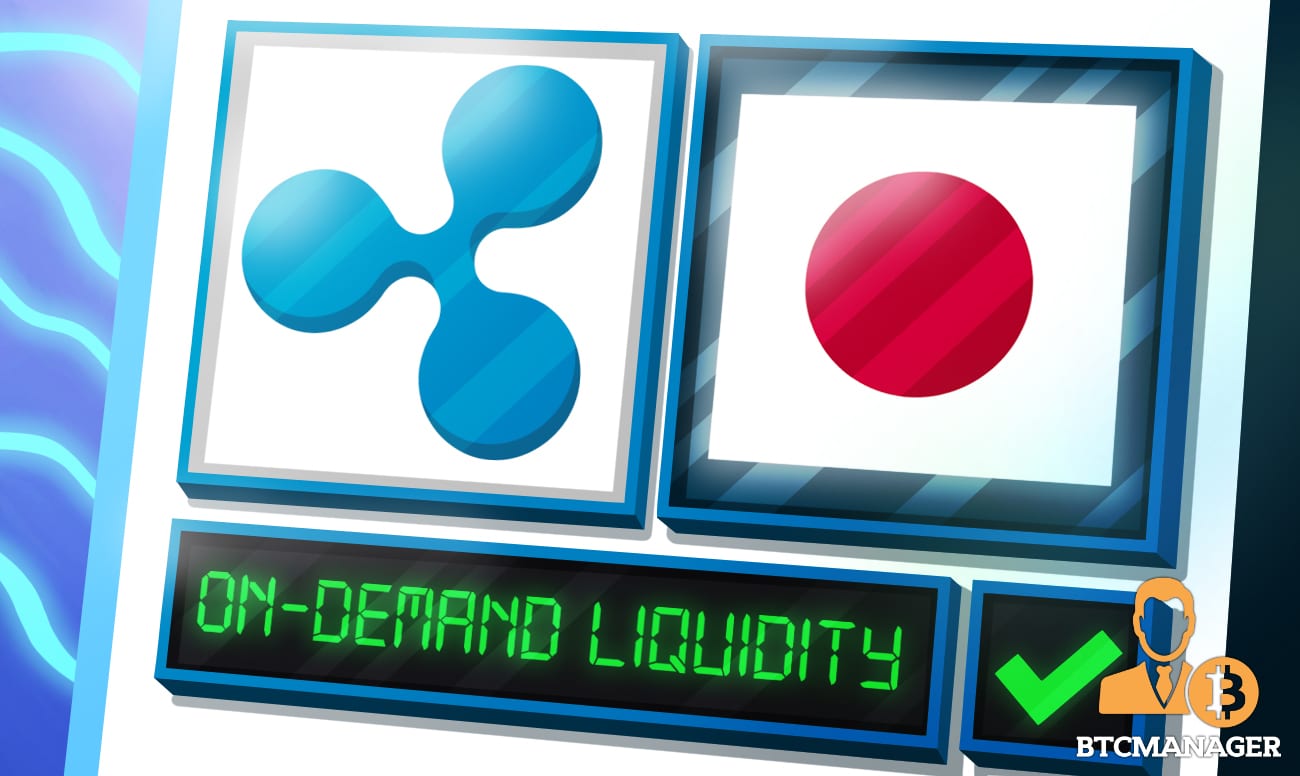 On July 28, 2021, leading blockchain company Ripple announced the launch of RippleNet's first-ever On-Demand Liquidity (ODL) corridor between Japan and the Philippines.
Introducing Fast And Cheap Remittances
The blockchain solutions provider will roll out the brand-new ODL service in collaboration with SBI VC Trade and SBI Remit, Japan's biggest remittances provider. The partner of the project in the Philippines is giant mobile wallet services provider Coins.ph.
As per the official Ripple press release, SBI Remit plans to connect with crypto exchange platform SBI VC Trade and Coins.ph to provide the ODL product that will run on RippleNet. 
The extended collaboration will enable SBI Remit to facilitate fast and cheap cross-border remittances between Japan and the Philippines. RippleNet customers can now use XRP to expand their money transfer businesses. The ODL service also enables payment providers to use crypto to eradicate pre-funding and unlock trapped capital by reducing operational costs.
Asheesh Birla, General Manager of RippleNet, hailed the development as a significant milestone in Ripple's expansion in the Asia Pacific (APAC) region, the blockchain firm's largest market. Birla added that the implementation of the ODL service in Japan showcases SBI's commitment to embracing the blockchain as the corporation prepares for a crypto-enabled future.
Ripple Solutions Accelerate High-Performance Payments 
Ripple's new ODL product is truly a landmark moment for crypto adoption in the remittances sector. It will enable users to convert XRP tokens to the Philippine peso, giving them an easy and cost-effective means to move value across borders.
Nobuo Ando, Representative Director of SBI Remit, understands the massive potential blockchain tech has to catapult cross-border remittances into the next frontier of financial innovation.
"We see tremendous potential in leveraging blockchain technology to transform not only the way payment transactions are made but in how we manage our business by unlocking trapped capital," he noted.  
The SBI Remit exec also revealed that the OLD corridor launch was only the beginning. His company is looking to expand its real-time payments solutions to other parts of the APAC region.
Ripple is now set to tap into the flourishing e-commerce sector in Japan, which has seen a spike in high-frequency remittances from Filipino workers. In the past year, the Filipino diaspora in Japan sent a whopping $1.8 billion to friends and family in their home country.
Ripple has seized the opportunity to expand its footprint in the region via its new ODL product. Their blockchain-powered money transfer service introduces low transaction fees in Japan, which is known for some of the highest cross-border payment fees in the world.  
XRP Price Rallies Nearly 10%
The price of XRP is up over 9% on the news that Ripple is building a new ODL corridor in Japan. At press time, the coin is changing hands for $0.7147 with a market cap of just over $33 billion, per data from coinmarketcap.