Ripple Is a "Proud American Company" But May Move to Japan or Singapore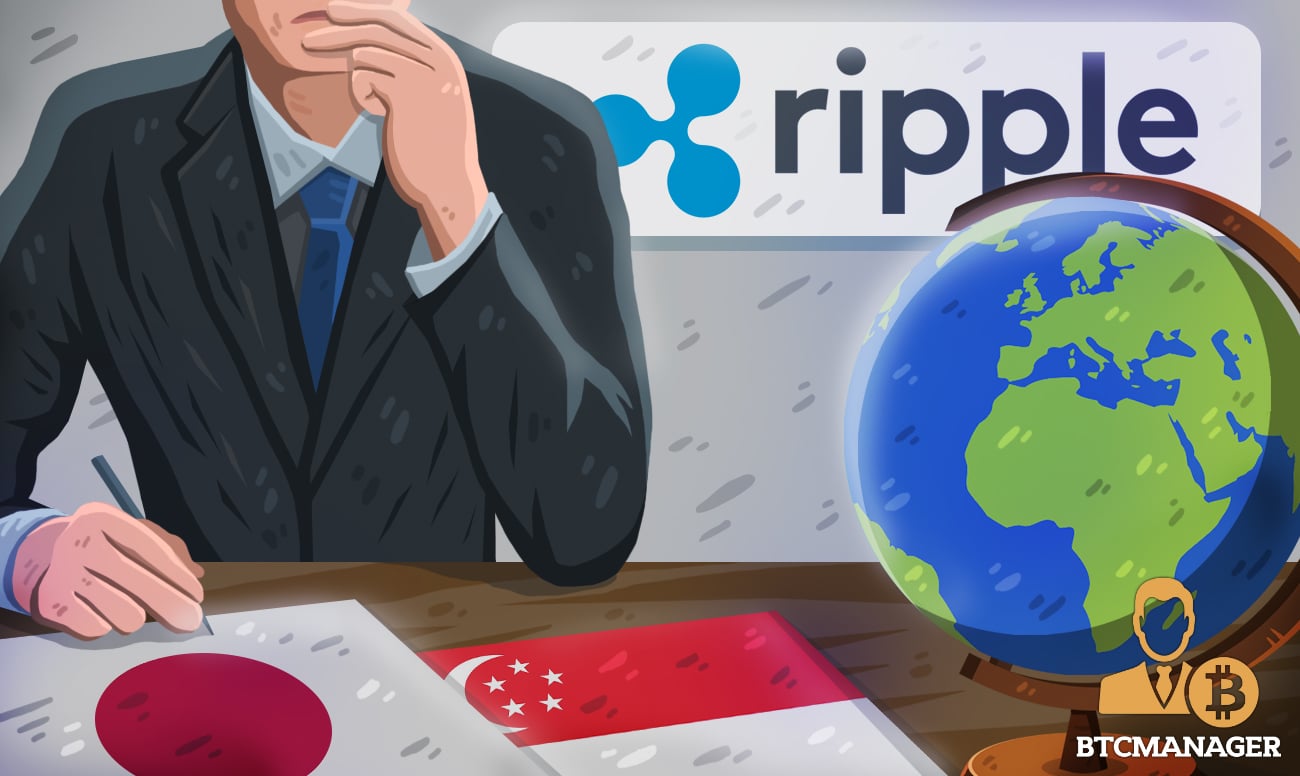 Cryptocurrency regulations shouldn't be a guessing game. For this reason, Ripple, the San Francisco-based payment company behind RippleNet, will consider Japan, Singapore, the United Arab Emirates, Switzerland, and the United Kingdom as potential destinations if they move from the United States, its CEO, Brad Garlinghouse told Bloomberg in an interview on Oct 21.
Ripple Considers Five Countries in case the United States is Slow
Ripple is a for-profit company. Its executives, especially Brad Garlinghouse, has been urging U.S. regulators to formulate and roll out proper crypto rules to help spur the growth of the emerging sector in the world's leading economy. 
Brad said considering how weighty the regulation is, there should be more clarity. If anything, regulations shouldn't be left for interpretation. In place of conjecture, U.S. policymakers ought to clarify whether cryptocurrencies are commodities, property, currencies, or securities.
While blockchain companies in the United States remain in limbo, Japan, Singapore, and other countries the payment firm are considering have taken steps to develop fitting laws that guide projects, clearly stating their expectations and what they should do to operate smoothly within the confines of the law. 
"The common denominator between all of them is that their governments have created clarity about how they would regulate different digital assets, different cryptocurrencies. Regulation shouldn't be a guessing game. Ripple is definitely a proud U.S. company and we'd like to stay in the U.S. if that was possible, but we also need regulatory clarity in order for us to invest and grow the business."
Japan, for instance, Brad said, has created an environment allowing a very healthy market to develop. It is in this jurisdiction that Ripple has a fruitful relationship with SBI Holdings, one of the largest financial giants in Japan. 
Through their partnership with the Yoshitaka Kitao-led company, they established the SBI Ripple Asia, an alliance that helps propel the Ripple brand in South East Asia.
New Regulatory Framework in the United States
As BTCManager reported, the Conference of State Bank Supervisors–representing regulators from all U.S. states and territories, in mid-September, launched a new regulatory framework for Fintech companies including cryptocurrency firms. 
They agreed on a single set of supervisory rules to slash compliance costs, making it possible for money transmitting businesses, including cryptocurrency exchanges, to easily expand across different U.S. states.