Ripple and R3 Begin Court Struggle Over $1 Billion XRP Digital Tokens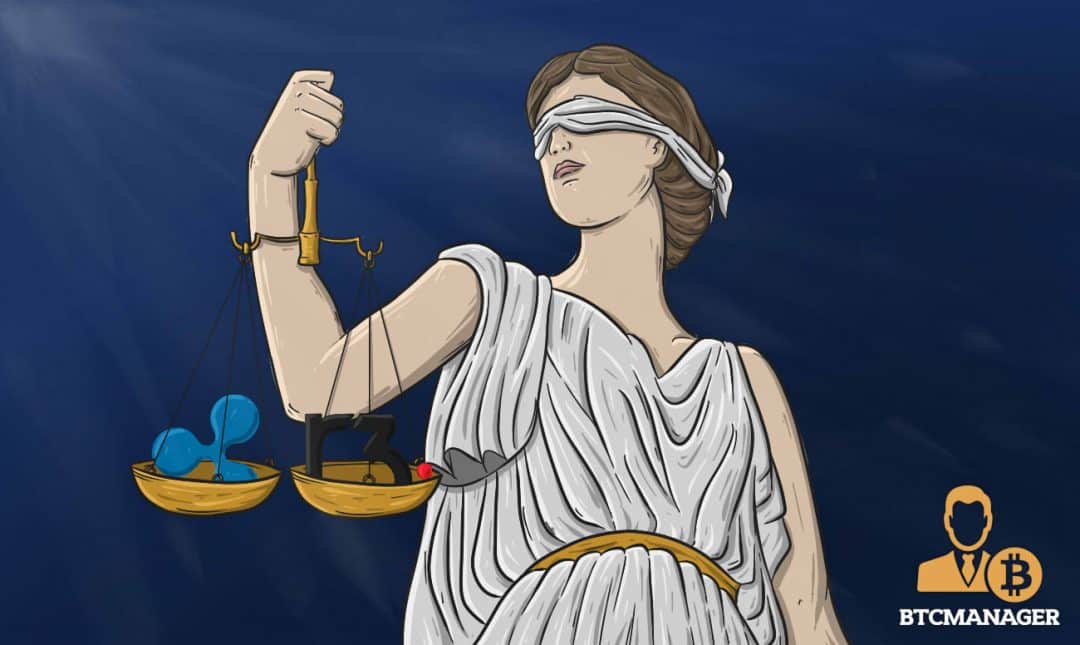 On September 8, in the Delaware Chancery Court, R3, moved a legal action to its partner Ripple, over the options contract to buy more than $1 billion worth of XRP. As a reaction, in the same day, in a California state court in San Francisco, Ripple sued its partner as well. As a result, the two enterprises are now involved in a legal skirmish that will not be positive for either of them and can even bring a bigger regulatory focus to the cryptocurrency industry.
Back in 2015, a consortium comprised of more than 80 of the world's biggest financial institutions in research and development of blockchain technology in the financial sector has joined forces. The consortium, called R3 joined big companies like Microsoft, UBS, the Deutsch Bank or J.P. Morgan. In September 2016, R3 celebrated a partnership with Ripple, a real-time gross settlement system, currency exchange and remittance network which is built upon a distributed open-source Internet protocol, consensus ledger and native currency called Ripple, XRP.
R3 and Ripple entered into an agreement, which gave R3 the option to purchase five billion XRP at a base price of $0.0085 between then and September 2019. However, this year XRP saw an explosive rise and its price went up more than 3,000 percent this year.
XRP is now trading at more than $0.20, making the options worth more than $1 billion. Because of this, the two enterprises are now involved in a legal battle over the cryptoasset-denominated instrument.
Ripple implemented the blockchain technology and cryptocurrency to speed up and cut the costs and expenses of international wire transfers and other forms of cross-border exchange. The R3 consortium uses a very similar technology. Much like the Ripple protocol, it is a distributed ledger as well, but it doesn't use cryptocurrency to enable multiple banking functions more efficient.
Since the beginning of this agreement, R3 has raised $107 million from its consortium banks, including Bank of America, Merrill Lynch, Barclays, Bank of New York Mellon, Citigroup, HSBC, and Wells Fargo. Ripple has raised $94 million from Andreessen Horowitz, IDG Capital Partners, Santander Innoventures, SBI Investment, Seagate Technology and others.
Ripple is believed to own about 60 percent of XRP in existence, and the market capitalization of XRP went up this year from $236 million to just over $8 billion.
What are Both Enterprises Claiming?
In its legal action, the R3 consortium is arguing that Ripple's current CEO, Brad Garlinghouse, emailed R3 CEO David Rutter asking to terminate the option contracts back in June 2017. At this time, David Rutter, found this to be very offensive, and after gathering with the rest of the consortium, associates decided that they should file a lawsuit and asks the court to reinstate the rights granted in the initial agreement.
An R3 representative commented:
"R3 does not discuss the details of pending litigation. We are confident in our position and hope for a speedy resolution of this matter."
On the other hand, after R3 announced it raised $107 million in May 2017, Ripple started to claim that the R3 consortium misled the company into entering into partnership agreements. The claims state that R3 would profit not only from the options but also a from a share of 15 percent of the revenue Ripple received from any bank participating in their commercial partnership while Ripple would profit from R3's banking agreements.
Right after the agreement signed between Ripple and the R3 Consortium, members of the group abandoned the partnership, which led Ripple to believe these drop offs could be very bad for their partnership. Now, Ripple asks that the court invalidates its agreements and while it is demanding that R3 should pay an amount to be determined at trial for damages the company had from this breach.
A Ripple representative stated:
"Our filing is straightforward. R3 misrepresented their ability and intent to deliver on their commitments. Given XRP's 4000 percent increase over the course of the year, R3 suddenly wants to tap into the value of XRP, though the facts are clear that they did not earn any option based on our agreement."
The strife is now underway, and both enterprises are prepared to fight on to win the suit, which will certainly be an interesting subject to follow in the following months.