Ripple Wants to Take over Swift as Iran Gets Disconnected from The Service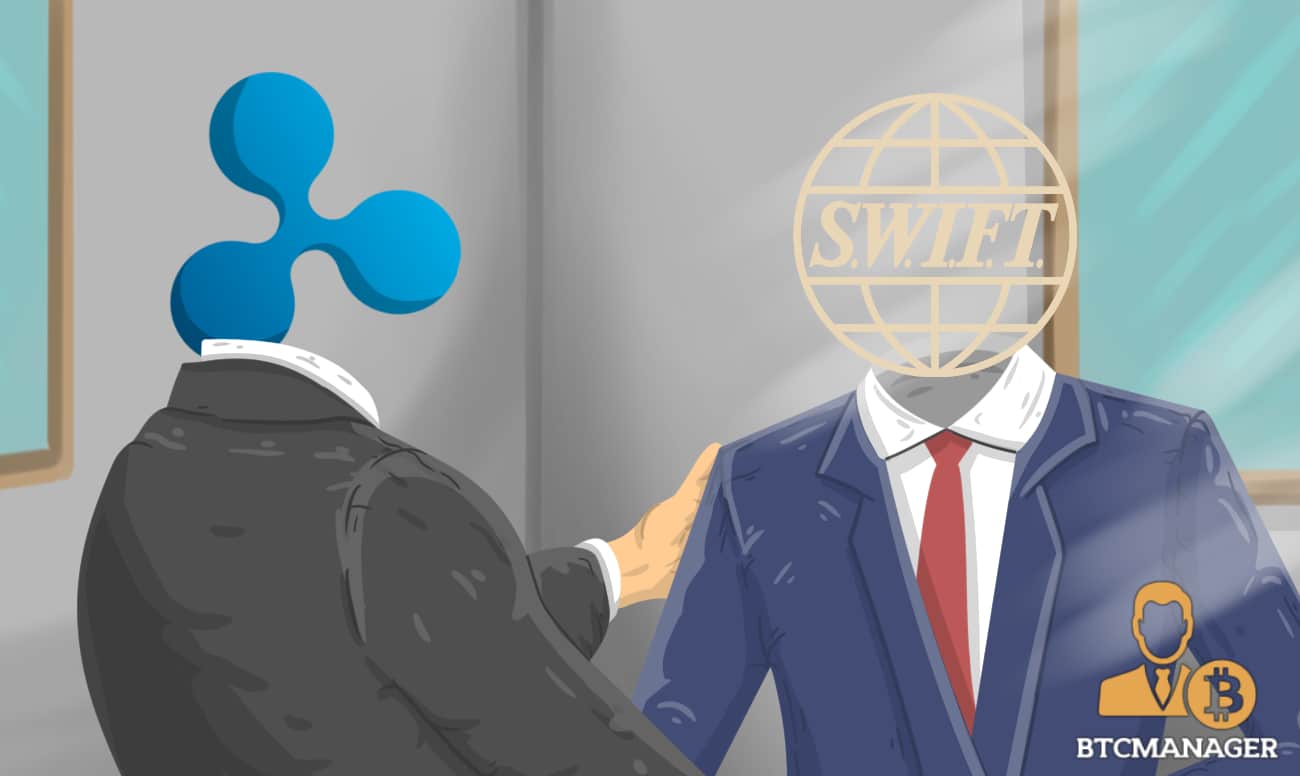 After the U.S. government forced Swift to cut ties with more than 70 banks in Iran, Brad Garlinghouse, the CEO of Ripple Labs Inc., said that his company was gaining new customers because financial firms are seeking technology that is better, faster, and more stable than the Swift banking network, Bloomberg reported on November 13, 2018.
Ripple CEO Addresses Rumors About Swift Joining Ripple
Garlinghouse, appeared at the Singapore FinTech festival on November 12 to speak about the regulatory atmosphere in the blockchain and cryptocurrency space.
During an interview with Bloomberg TV, Garlinghouse addressed rumors that Swift, a central standardized system for international bank payments, and Ripple are looking into establishing a partnership, saying that they were "strictly rumors."
He explained that it was "irrelevant" whether or not the companies would establish a partnership, as he believes that Ripple is already taking over Swift.
"What we're doing and executing on a day-by-day basis is taking over Swift," Garlinghouse said, adding that some of the largest Swift-enabled banks are now using Ripple's technology.
Garlinghouse said that this was because a large percentage of the technologies banks use were developed decades ago by Swift, and that they have failed to evolve and keep up with the market.
He added:
"Swift said not that long ago they didn't see blockchain as a solution to correspondent banking. We've got well over 100 of their customers saying they disagree."
Ripple Provides Lightning Fast Transactions the Market Is Looking for
According to the Ripple Labs website, the company now has more than 100 banks and payment providers on its RippleNet network, including Japan's Mitsubishi UFJ Financial Group Inc. and Standard Chartered Plc.
Garlinghouse said that an unnamed remittance company who's using Ripple's technology reduced the price per transaction to their consumers from $20 to $2 per transaction, and was an 800 percent increase in usage overnight. He explained that that was the type of dynamic that more and more financial firms are looking for, but Swift isn't able to support.
The Swift, an acronym for the Society for Worldwide Interbank Financial Telecommunication, and IBAN (International Bank Account Number) systems have long been used by banks and businesses to send and receive money, but have had a hard time keeping up with the market demands.
Based near Brussels, Swift has more than 11,000 customers in 200 countries and territories, but might soon be dethroned as the golden standard for wire transfers. Blockchain eliminates the need for a central standardized system, making the digital transfer of money extremely fast while keeping operating costs low.
Iran Could Turn to Crypto Payments as the U.S. Cuts Swift Service
And while Swift is a neutral entity based in Brussels, it must comply with the U.S. federal law, making it an easy target for government manipulation. That was the case on November 12, 2018, when Swift cut off the Iranian Central Bank from its financial messaging system.
According to RT, Swift planned the cutoff for several days, having come under pressure from the U.S. to do so. More than 70 Iranian and Iranian-linked financial institutions were sanctioned, including a host of banks that allegedly provided services to Hamas and Hezbollah, and others that provided services to the Iranian armed forces, the report said.
While the government could not directly force the company to cut off Iranian banks,  U.S. Secretary of State Mike Pompeo had warned that penalties would be applied to firms that refused to comply with the latest sanctions.
Meanwhile, European leaders, are planning on introducing an alternative system to ensure that payments to and from Iran can be processed, as the EU does not have sanctions imposed on the country. However, such a system will not be ready for at least a few months, and Iran's deputy foreign minister Kazem Sajjadpou expressed his frustration, saying that "both speed and efficiency" were needed to complete the project.