Rumors of RippleNet's Integration with SWIFT Are False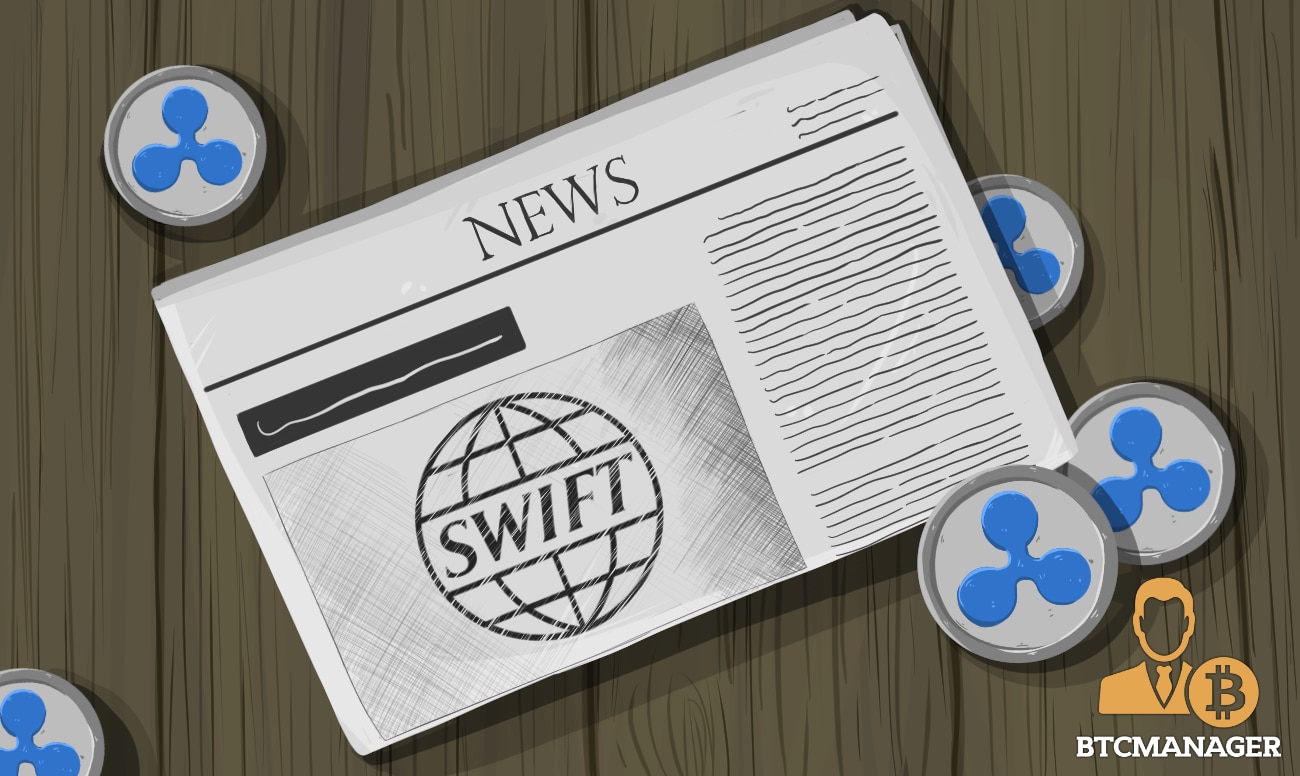 A rumor on the Internet about RippleNet integrating with the SWIFT Network gained traction, driving up the price of Ripple's token (XRP) to $0.55 on November 6, 2018. According to a PYMNT's article published on November 7, 2018, the rumor was quickly denied by a SWIFT spokesperson who mentioned that SWIFT's technical update is entirely unrelated to Ripple.
SWIFT Denies Ripple Integration
A Finance Magnates' article circulated online that the pending SWIFT update would enable Ripple products to integrate with SWIFT's banking network which consists of around 4,000 international banking organizations.
One of the primary individuals responsible for driving the Ripple and SWIFT rumor was Twitter user "SamIam." The user argued that Ripple and SWIFT are connected through Temenos, a banking software provider known for working with banks and other financial institutions.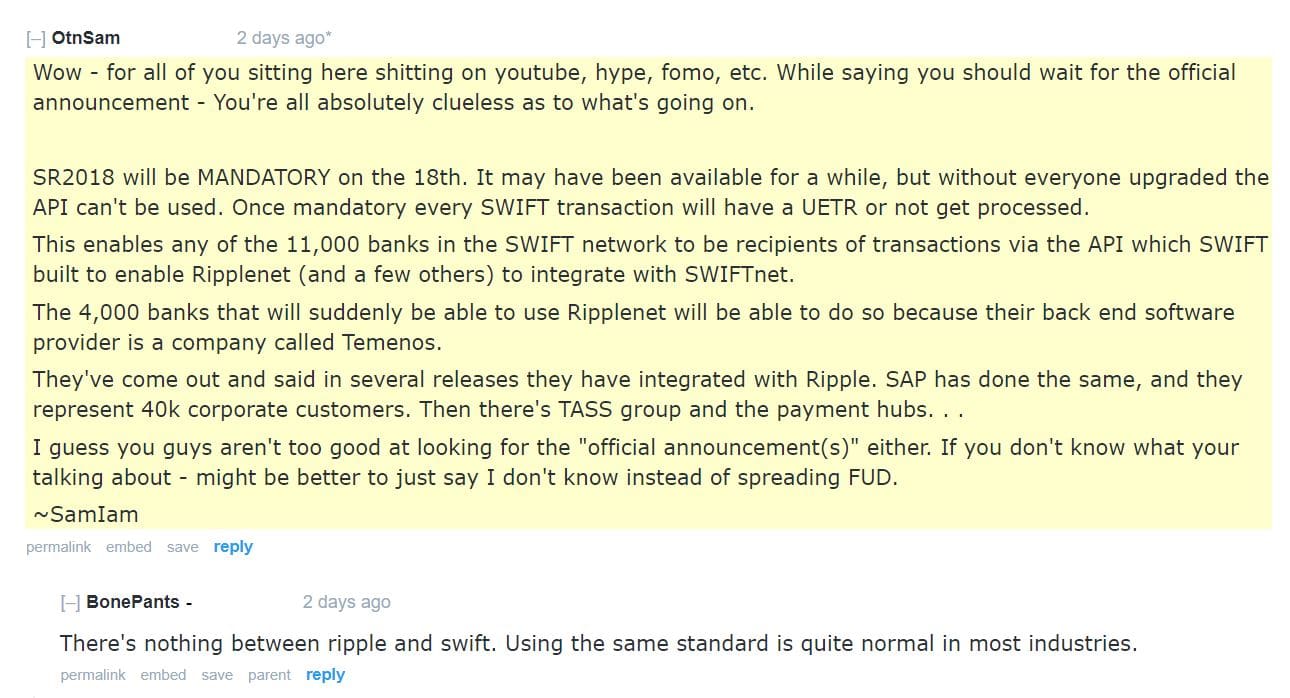 (Source: Finance Magnates)
SamIAm pointed to a post from David Schwartz, Ripple's Chief Technology Officer (CTO) showing potential evidence for the Ripple and SWIFT theory. According to a Youtube video, Schwartz mentioned that the Ripple team is eager and open to partner with SWIFT.
While Ripple and SWIFT are seen as competitors, the Ripple CTO believes that it's possible for both organizations to work together.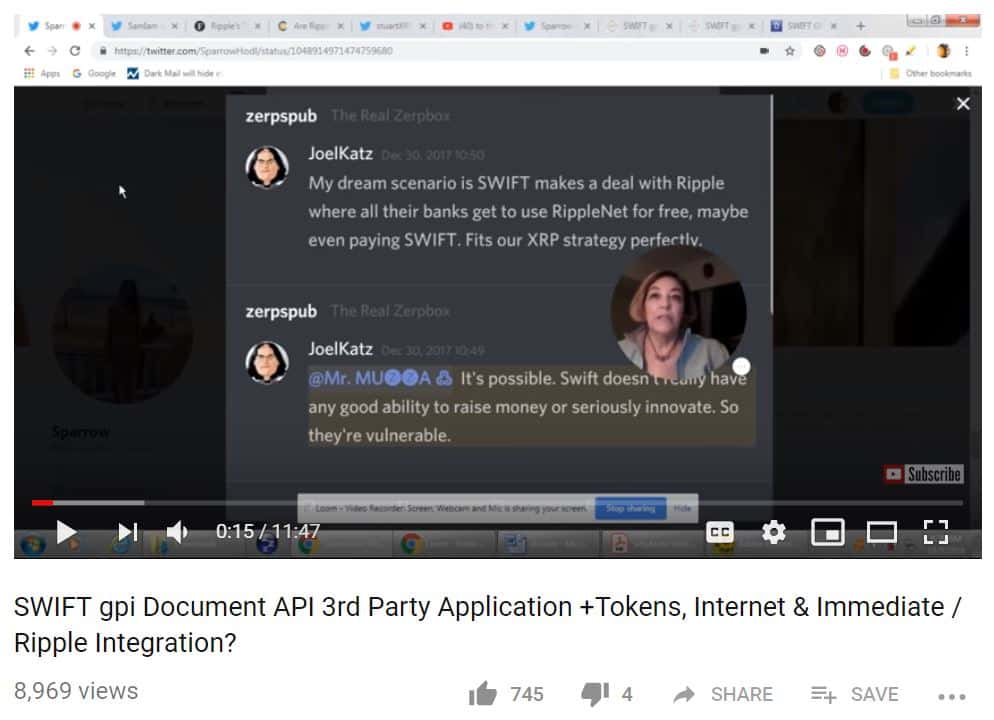 (Source: Finance Magnates)
A SWIFT spokesperson, however, denied the rumors. The upgrade to the SWIFT system is more of a technical enhancement which adds a tracking reference to transactions
"I'm not sure where those rumors are coming from, but the upcoming standards release [is] entirely unrelated to RippleNet," said the spokesperson.
"It's  primary purpose is to ensure all payments include a tracking reference (UETR, UNique, End-to-End Transaction Reference), which will allow banks to track their GPI payments end to end in real time."
Ripple Rumors Drive up Price of XRP
Coinnounce, a cryptocurrency news company, continued to amplify the rumors concerning Ripple's integration with SWIFT. Finance Magnates noted that the speculation also contributed significantly to XRP's increase in price.
On November 5, 2018, XRP's price temporarily spiked and overtook Ethereum's position as the second most popular cryptocurrency in regards to market capitalization. While Ripple quickly slipped down to third place again, the market cap of both tokens is similar.
According to CoinMarketCap, XRP currently sits at $20.6 billion while ether is at $21.7 billion, as of November 9, 2018. Although ether has been consistently second in the cryptocurrency rankings, Ripple's XRP has managed to overtake ether on several occasions.