SWIFT Inks Agreement with CSD Consortium to Use Blockchain Technology for Post Trade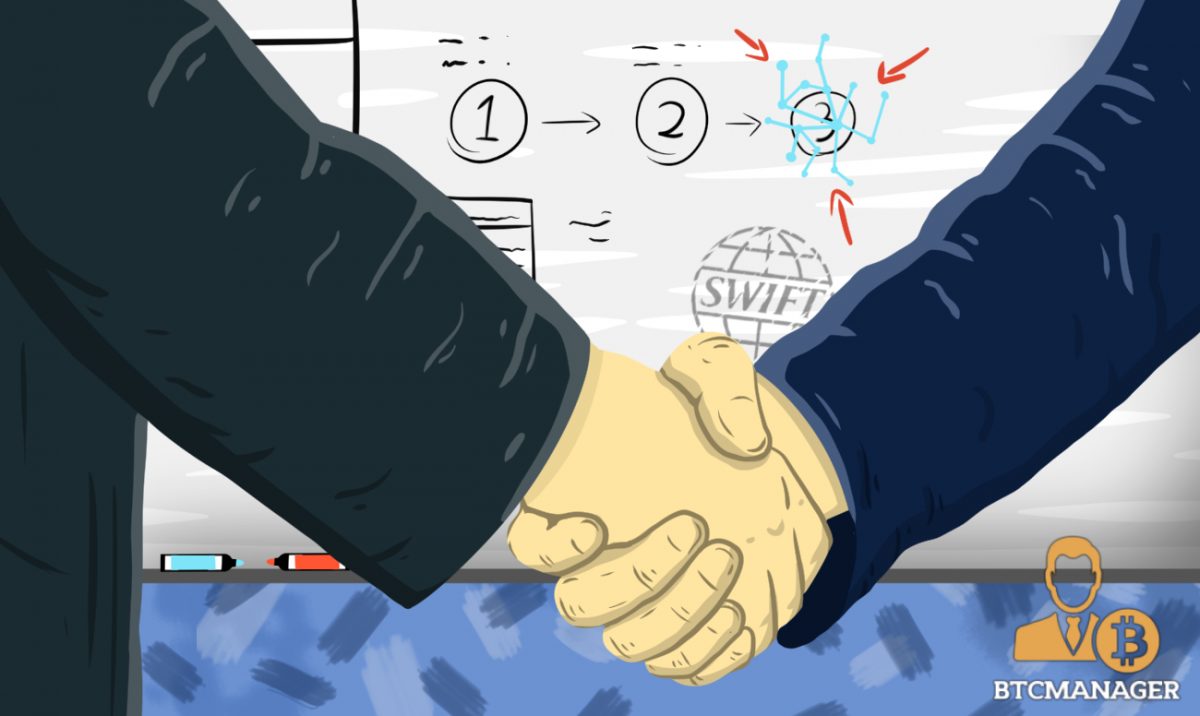 The global secure financial messaging service SWIFT recently inked a Memorandum of Understanding (MoU) with a consortium of central securities depositories (CSDs) to explore how the digital ledger technology can enhance the post-trade processes such as corporate actions processing, voting, proxy voting, and trade processing.
DLT and Post Trade
The consortium consists of U.S.-based Nasdaq Market Technology, Russia-based National Settlement Depository, Switzerland's SIX Securities Services, South Africa-based Strate, Abu Dhabi Securities Exchange, Argentina's Caja de Valores, and Chile-based Depósito Central de Valores. Although, it is expected that more CSDs join the consortium.
The main aim of the agreement is to look into the technology and build products that embrace blockchain technology. Additionally, the group will investigate how the Swift's ISO 20022 messaging standard can support it.
Stephen Lindsay, Swift's head of standards, indicated that blockchain based post-trade is the company's priority. Lindsay said,
"To ensure interoperability and smooth migration, it is crucial that new technologies support existing common standards such as ISO 20022. The promise of technology on paper is great, but it is currently missing a key component around standardization."
The financial administrator explained the reason to embrace digital ledger technology is to reduce the complex manual processes that take time, increase cost and raise the risk of committing errors. The company shall explore the nascent technology and build a solution to save money and increase efficiency to post-trade processes.
"The promise of the technology on paper is great, but it is currently missing a key component around standardization. There is clear value in re-using established business definitions and facilitating interoperability amongst DLT implementations, which this project will demonstrate."
CSD group to work with ISSA
The agreement will create and adopt new standards that shall specify the use of DLT between CSDs and the financial sector. Also, the group will encourage the CSD community to adopt the new measures.
The International Securities Services Association (ISSA) includes the CSD Working Group working on blockchain technology as part of the new division. The division will focus on building a framework where digital assets could aid the post-trade sector.
Thomas Zeeb, CEO of Six Securities and Chairman of ISSA, mentioned ISSA is very excited to have CSD as a part of DLT research. He said:
"There is a lot of potential for DLT in securities processing and the work being led by the CSD working group on DLT is tackling a key challenge related to emerging technologies, which is a clear lack of standards. As the industry evolves, DLT-specific standards such as ISO 20022, will provide a great foundation, in terms of both existing business content and approach."

Blockchain technology is evidently here to stay and looks to be a crucial element in the future. Over the past year, DLT has experienced wider acceptance as it penetrates into different fields.

Will other central securities depositories join the consortium?