Ripple (XRP) to Onboard Brazillian Banks In 2020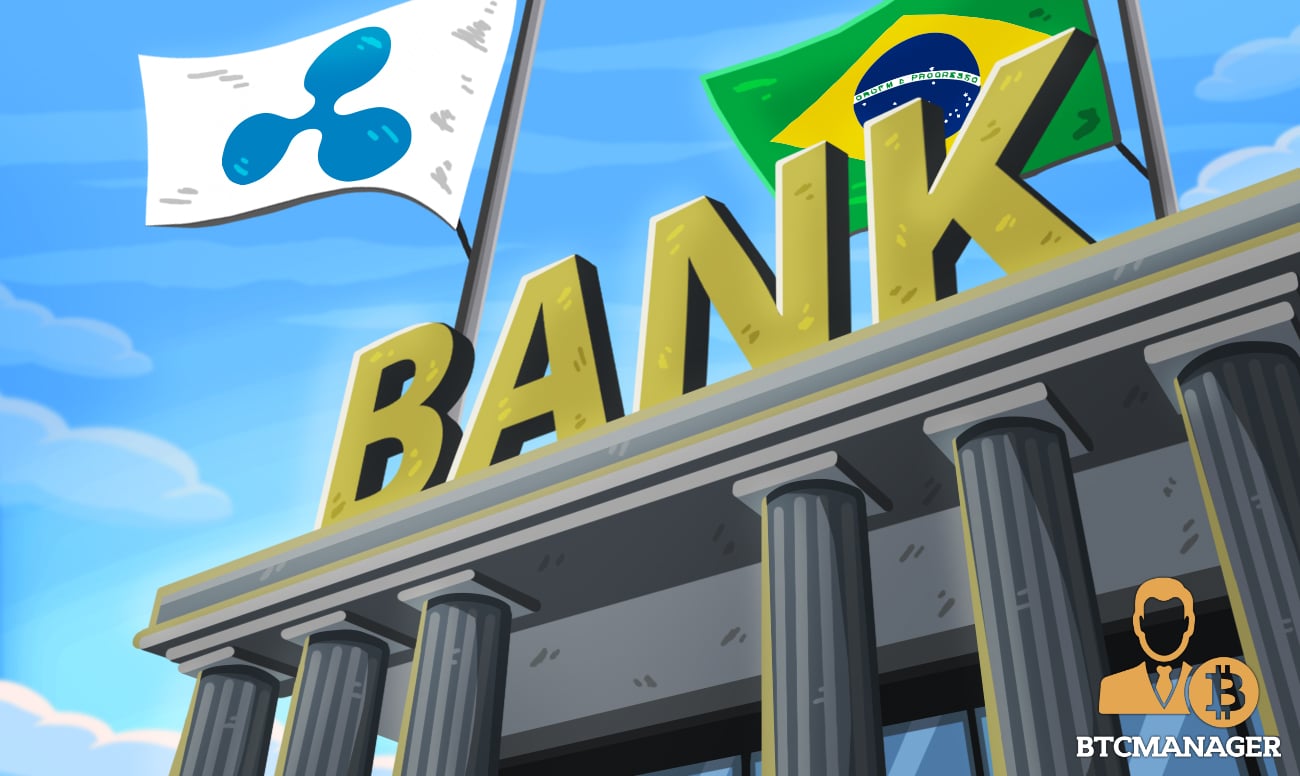 In a bid to further its business footprint in South America, blockchain-based payments company Ripple Inc. Is mulling inking more partnerships with Brazilian banks in 2020. This, according to a report by The Block, December 30, 2019.
Ripple Looking to Tap the Brazilian Market
Ripple Inc., the distributed ledger technology (DLT) firm at the helm of the third-largest cryptocurrency by market cap – XRP – is reportedly looking to further its business in Brazil.
Per sources close to the matter, Ripple is looking to make cross-border remittances smoother with the help of blockchain technology in South America.
The firm is aware of the large untapped remittance market in the continent and seeks to provide cost-efficient blockchain-powered alternatives to individuals as well as financial institutions to send and receive money from across the globe. To that effect, the organization is looking to onboard more partners and sign fresh deals with major banks in South America – especially Brazil.
Luiz Antonio Sacco, managing director of South America at Ripple said:
"With successive advances in Brazilian banking regulation to facilitate financial transactions, including international, opportunities here will grow greatly in the coming years."
Notably, the vast majority of banks currently in South America use SWIFT to process international payment transactions. These transactions typically involve huge fees and often take numerous days to get processed. Sacco highlighted that with Ripple's blockchain-enabled solutions, banks can save up to 90 percent of their costs associated with international transfers.
Ripple Elsewhere
Ripple is one of the most notable players in the blockchain space which shows in its global presence. As reported by BTCManager on November 5, 2019, Vietnam-based TPBank had joined Ripple's enterprise-grade payments network RippleNet.
The San Francisco-based DLT firm recently made news when it completed Series C funding round which helped it raise $200 million in new funds. The funding round, led by Tetragon, SBI Holdings, and Route 66 Ventures, pushed the company's market valuation to a whopping $10 billion.
Speaking of the company's native digital token, XRP recently bagged a listing on Japanese cryptocurrency exchange BitFlyer. At press time, XRP trades at $0.197 with a market cap of $8.5 billion.