Ripple (XRP) Bags Partnership with Intermex for Remittances in U.S. Mexico Corridor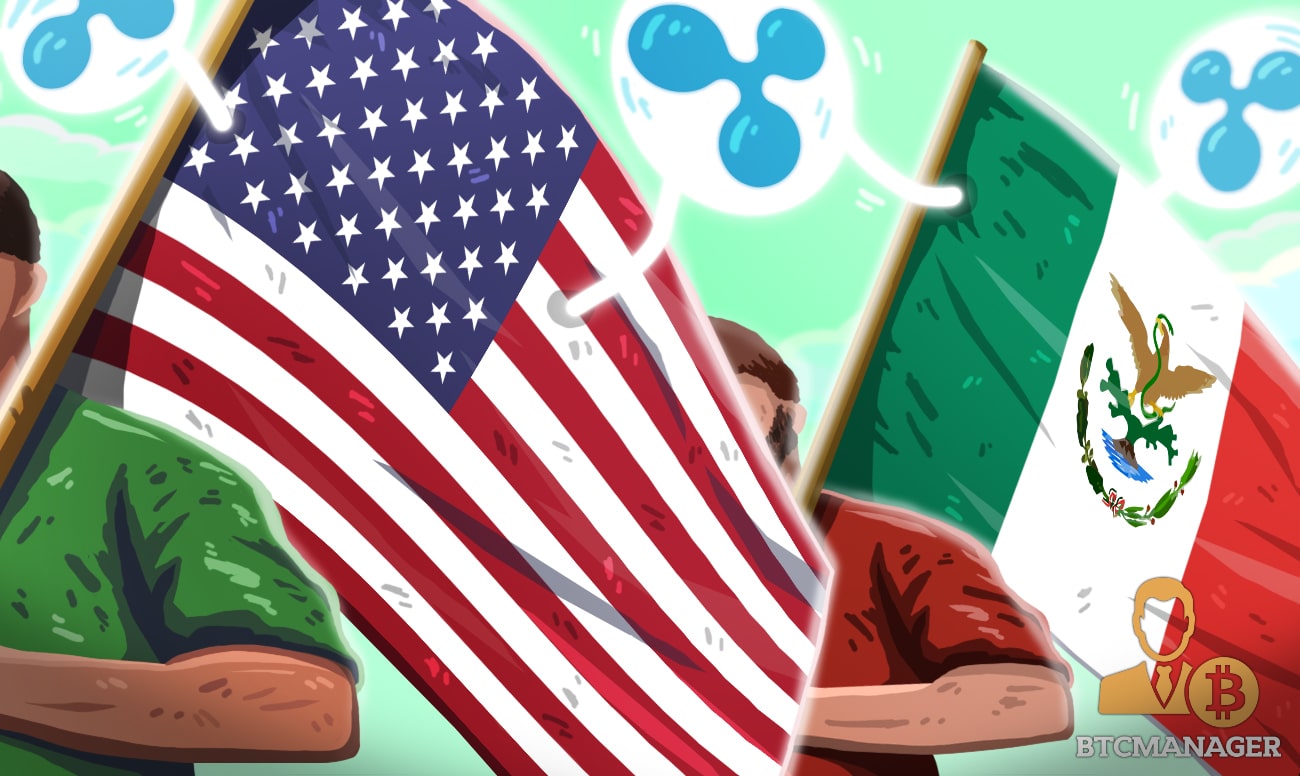 On February 4, 2020, blockchain firm Ripple Inc. (XRP) announced that it had entered into a partnership with International Money Express, Inc. (Intermex) – a leading money remittance services firm focused primarily on the Latin America and Caribbean corridor.
Another Major Partnership for Ripple
San Francisco-based distributed ledger technology (DLT) project Ripple has bagged a partnership with financial services firm Intermex to increase its already exhaustive list of business partners.
The partnership seeks to leverage blockchain technology to solve the hiccups associated with slow and costly cross-border payments, especially in low and middle-income countries which are in dire need of rapid, low-cost payment solutions. Specifically, Intermex will leverage Ripple's enterprise-grade payments solution – RippleNet – for faster, transparent cross-border remittance between the U.S. and Mexico.
Per data by the World Bank, Mexico is the third highest country with remittance recipients. In 2019 alone, remittances worth $36 billion moved into Mexico. Unsurprisingly, the U.S. topped the list of countries with the highest inbound flow to this region. The announcement reads in part:
"Intermex is one of the largest U.S. to Mexico remitter service providers in the world—processing more than 30 million payment transactions a year through a network of 100,000 payer locations. Through this partnership, Intermex will be able to settle key currencies and match the timing of funding with its settlement requirements reducing costs and providing transparency to their customers."
The company also gave a slight hint about the magnitude of the success of its On-Demand Liquidity (ODL) service. For the uninitiated, Ripple's ODL service relies on the firm's native digital token – XRP – which functions as a real-time bridge between the sending and receiving currencies.
Commenting on the success of ODL services, Alex Holmes, Chairman, and CEO, MoneyGram said that the firm is moving 10% of its transaction volume between the U.S. and Mexico within just six months since the service's launch.
Is A Ripple IPO Possible?
Taking into account the number of high-profile partnerships it has been able to bag in the past few years, Ripple has undoubtedly established as one of the most influential players within the crypto space.
As reported by BTCManager on January 24, 2020, Ripple CEO Brad Garlinghouse had hinted that the company may pursue an initial public offering (IPO) sometime in 2020.