Rocket Pool Launch Spells Success, Hitting Level 2 Cap In Under A Minute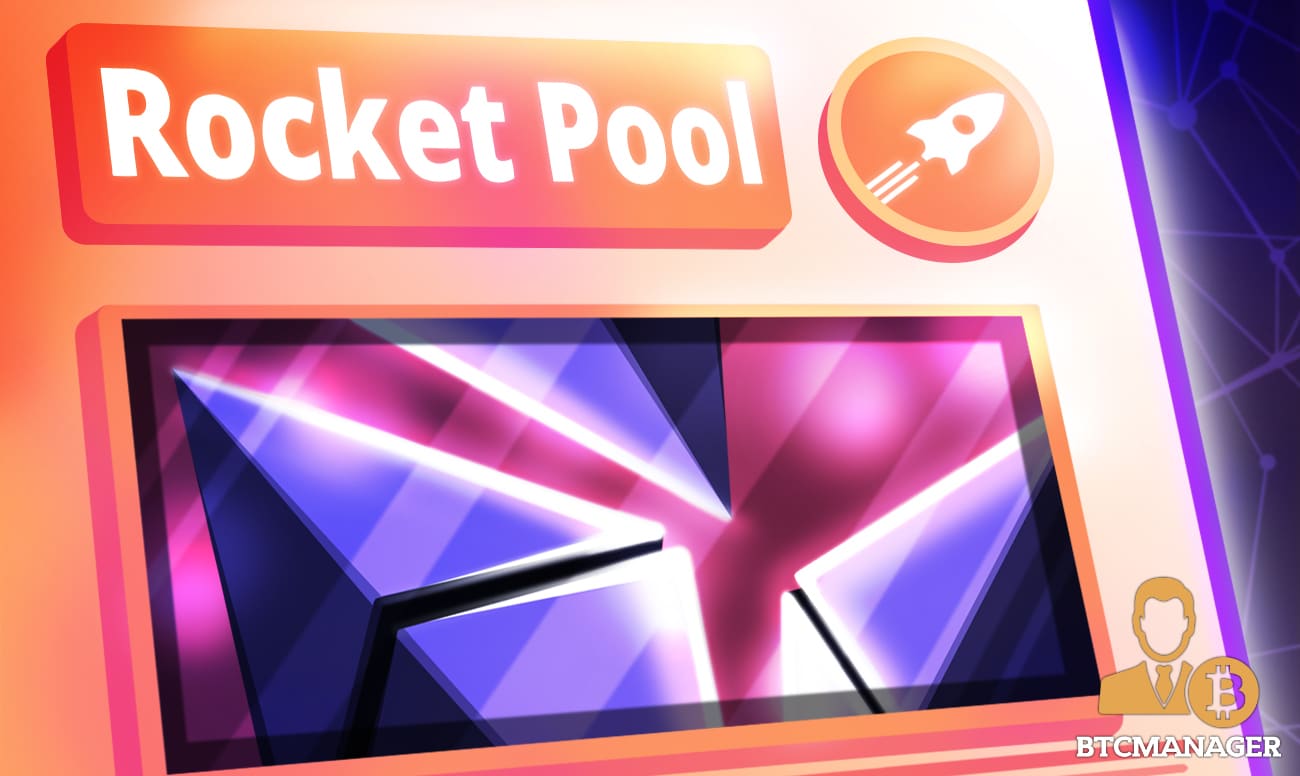 On Nov. 10, 2021, Rocket pool posted a tweet to announce that the new mini pool slots in stage 2 of their launch maxed out in under a minute. It also said that the launch for Stage 3 would kick off on Nov. 15 at 00:00 UTC. The tweet also said that they had increased the rETH deposit pool limit to allow for liquidity Staking.
Wow! Minipool slots in stage two of the Rocket Pool launch maxed out in less than a minute!
For those who missed out, stage 3 will kick off on 15 Nov 00:00 UTC.
The rETH deposit pool limit has increased so liquid staking is available… for now.

— Rocket Pool (@Rocket_Pool) November 10, 2021
Rocket Pool Launches With An 'Unstoppable' Traction
Rocket Pool is currently launching its services for the ETH2 mini pool, which will only require 16 ETH to run. They announced that stage 2 is over the launch after hitting their level 2 max cap in under a minute. The cofounder of their hosting partner, All nodes, Boyko Romanovsky, also said that the third Stage would start in five days.
As per their white paper, Rocket pool aims to be the leading Staking framework for ETH by providing an easy-to-use network. Their launch will enable investors and Dapps to earn staking rewards on a minimum of 0.01ETH investment. Luckily enough, their design eradicates the need for maintaining staking infrastructure.
While centralized staking services like Binance require handing over of private keys, Rocket Pool will be trustless. Their design allows people to stake their Eth without the need for handing over validator keys or withdrawal keys.
How the Launch of Rocket Pool ETH2 Services Proceeds
Rocket pool moved their initial OCT.6 launch date to NOV. 9 due to some vulnerabilities in their network. It quickly hit the max cap limit on the first launch stage, with 237 nodes registering on the network. 
Within the first two days, the total value locked in the pool was about 1088 ETH. Yesterday, the Second Stage of the launch hit its max limit of 480 ETH($2.3M0 in about 45 seconds. Luckily enough, the launch will happen in a series of stages over four weeks. 
The first two stages are already complete, but the third will start on NOV. 15, 00:00 UTC. This mini pool is a relief for ETH strikers since the deposit minimum of 32ETH is now down by half.
Staking Takes The Crypto Space By Storm.
Elsewhere, the number of crypto investors turning to other methods of earning like Staking is on the rise. As per reports from Cardano, their active staking addresses are rising with a record of 100,000 new investors in two months.
Foundry digital has also said that it has plans to start offering staking services to institutions through POS blockchain networks. Per their CEO, Mike Coyler, the new staking program will help organizations make more money in the fast-growing crypto era.