Russian Startup Turns Aluminium Plant into Bitcoin Mining Facility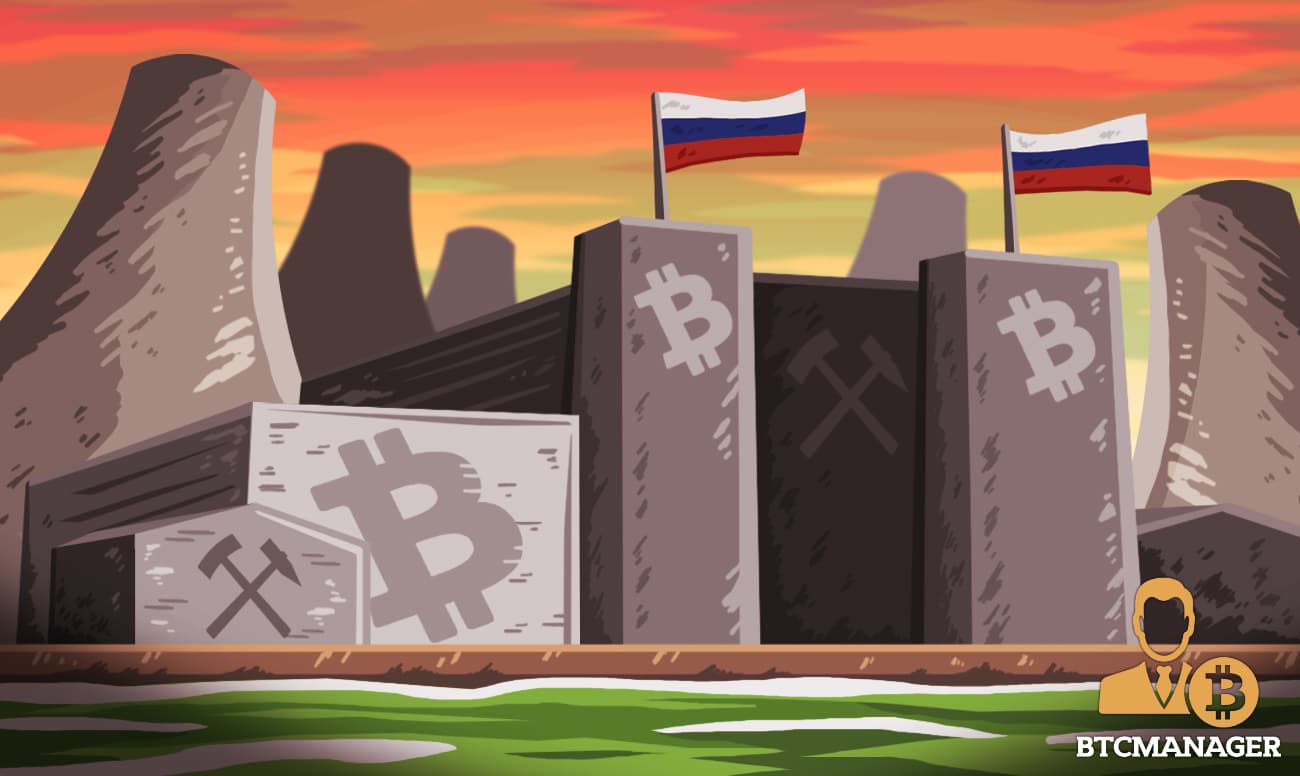 Russia Mining Company (RMC) has taken over the facility of the now-defunct Nadvoitsy Aluminium Plant in the northern Karelia region, which ceased operations in 2018 due to U.S. sanctions. RMC plans to turn the aluminum plant into a mega Bitcoin mining farm that would control 20 percent of the world's bitcoin (BTC), according to reports on October 29, 2019.
RMC Creating a New Bitcoin Mining Hub 
With the price of Bitcoin (BTC) now showing positive bullish signs once again, partly due to China's renewed interest in cryptocurrency and blockchain technology, Russian Mining Company (RMC) is now looking to ramp up its crypto mining operations and become a major player in the industry.
Per sources close to the matter, Russia Mining Company (RMC), a startup owned by Dmitry Marinichev, Russia's internet ombud, has joined forces with Cryptonex, a Bitcoin trading platform registered in the United Kingdom, to transform the nation's now-defunct aluminium mining plant previously controlled by Rusal into a massive Bitcoin mining farm that would control a 20 percent share of the Bitcoin mining industry.
While RMC's new plan may seem like a tall ambition, considering the fact that established players in the game such as Bitmain are putting plans in top gear to take over the world of Bitcoin mining, RMC says it plans to restart its BitcoinRussia mining pool by the end of this year and allow it to function in a decentralized way.
The RMC Data Center
Reportedly, the United States Office of Foreign Assets Control (OFAC) imposed sanctions on Rusal's aluminum mining plant in April 2018, due to the involvement of Oleg Deripaska, a business tycoon and close associate of the Kremlin, in the ownership of the company.
Though the U.S. embargo on Rusal has since been lifted, aluminum production at the Nadvoitsy facility may not be continued, as the firm has lost all its foreign customers.
Now, RMC is looking to take advantage of the cheap electricity available within Rusal's premises and sell its computing power to other crypto miners.
Marinichev said:
"Now, the Rusal aluminium business is no longer profitable. The electricity supplied to its is not being used. RMC plans to redesign the plant and sell its computing power as a service."