Sam Bankman-Fried and Changpeng Zhao feud is not good for crypto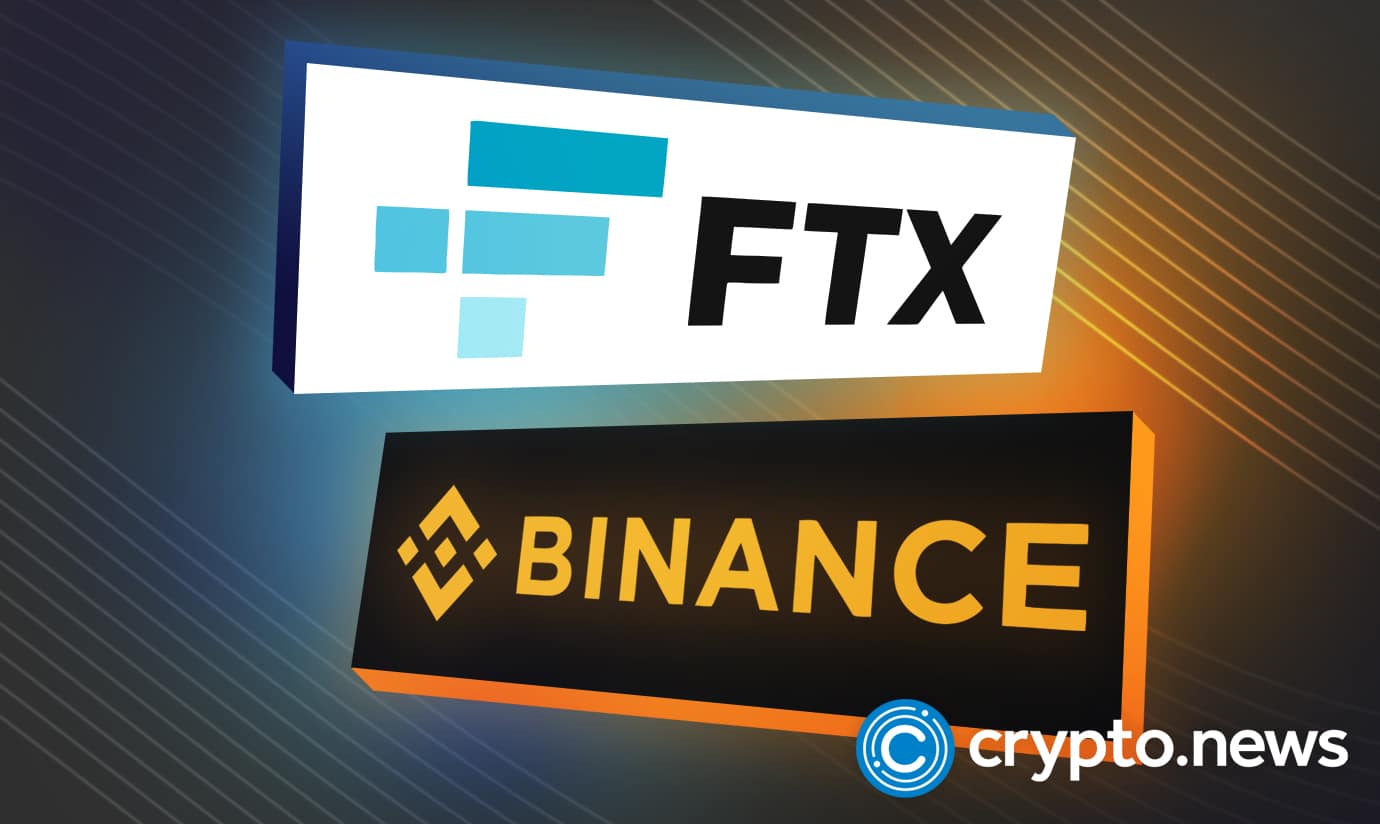 According to OKX founder Star Xu, the ongoing feud between FTX's Sam Bankman-Fried and Changpeng Zhao "CZ" will not benefit the cryptocurrency market. He fears that FTX may become another LUNA, and urges CZ to reconsider Binance's plans to sell FTT tokens. 
CZ and SBF feud
Two of the crypto space's richest billionaires, Binance's Zhao "CZ" Changpeng and FTX's Sam Bankman-Fried have built up simmering tension between them.
On Sunday, billionaire CZ, who is the CEO of Binance Holdings Ltd., announced via a twitter thread that the company would be selling roughly $530 million of its FTT holdings—the native token of Sam Bankman Fried's FTX. Binance is the world's largest cryptocurrency exchange while FTX comes in at seventh place.  
OKX founder Mr. Xu hopes the two will come into an agreement, which could help FTX avoid the fate that companies like Three Arrows Capital have faced.
Troubling revelations about FTX
Binance CEO Zhao stated that the decision to sell off its $580 million worth of FTT was as a result of certain "recent revelations." Zhao did not, however, specify the exact "revelations" in question.
According to recent reports, a large part of Bankman-Fried's trading outfit Alameda's balance sheet is made up of the FTT token. FTT recorded high trading volumes accompanied by a price fall in the aftermath of Zhao's announcement as traders made haste to make withdrawals from FTX. 
Caroline Ellison, the CEO of Alameda responded to the impugned article on Sunday, stating that the balance sheet in question represents only a subset of their holdings with over $10 billion worth of assets not represented there. Bankman Fried, on the other hand, responded in a twitter thread saying that a competitor is trying to go after them with false rumours, but that FTX is fine, and its assets are fine. 
Price movement of FTT 
Alameda CEO Ellison, in an attempt to steady the ship, also offered to purchase all the FTT tokens from Binance at the price of $22 each; however, that price level has since been breached, falling to below $18 on Tuesday in Singapore. While it is true that prices of most cryptocurrencies took a tumble on Monday, it is notable that Alameda was among those who took the biggest hit.
FTT's trading volume spiked to its highest in over a year, leading to Clara Medalie, head of research analytics at Kaiko to remark in an email that this seems to suggest that "market makers are working overtime to maintain liquidity amid high selling pressure."
Since FTT is on the whole a relatively illiquid market, Binance's decision to liquidate represents a significant market event for the token, and Alameda is likely to dedicate a considerable amount of resources to prevent the price from tanking.
Rough crypto waters
The feud between these two, who are the biggest crypto magnates comes at an inauspicious moment for the industry which has in recent times been rocked by a series of scandals, such as the implosion of TerraUSD, as well as several bankruptcies among crypto lenders; according to Anto Paioian, CEO of hedge fund ARK36, the cryptocurrency sector is still suffering from PTSD of the event. 
Sebastian Menge of FitBurn also weighed saying crypto will almost likely suffer from reputational damage from this feud. Speaking to Crypto.News, he said:
"It is very dangerous if two major players fight for control of the whole crypto market. No one will benefit from such a confrontation in the end. Crypto has not yet become truly mass adopted. So negative media coverage is unlikely to score points for one side of the conflict. Rather it will result in reputational damage to the entire market and reduce its credibility for the general public."
FTX recorded a spike in withdrawals on Monday, and has seen more than $451 million worth of crypto deposits withdrawn in the past week. A tweet from FTX on Monday confirmed that users were complaining of slow withdrawals and Sam Bankman-Fried tweeted out assurance that the exchange is processing all withdrawals and shall continue to do so.