Samsung Blockchain Wallet Add Support for Origin Marketplace App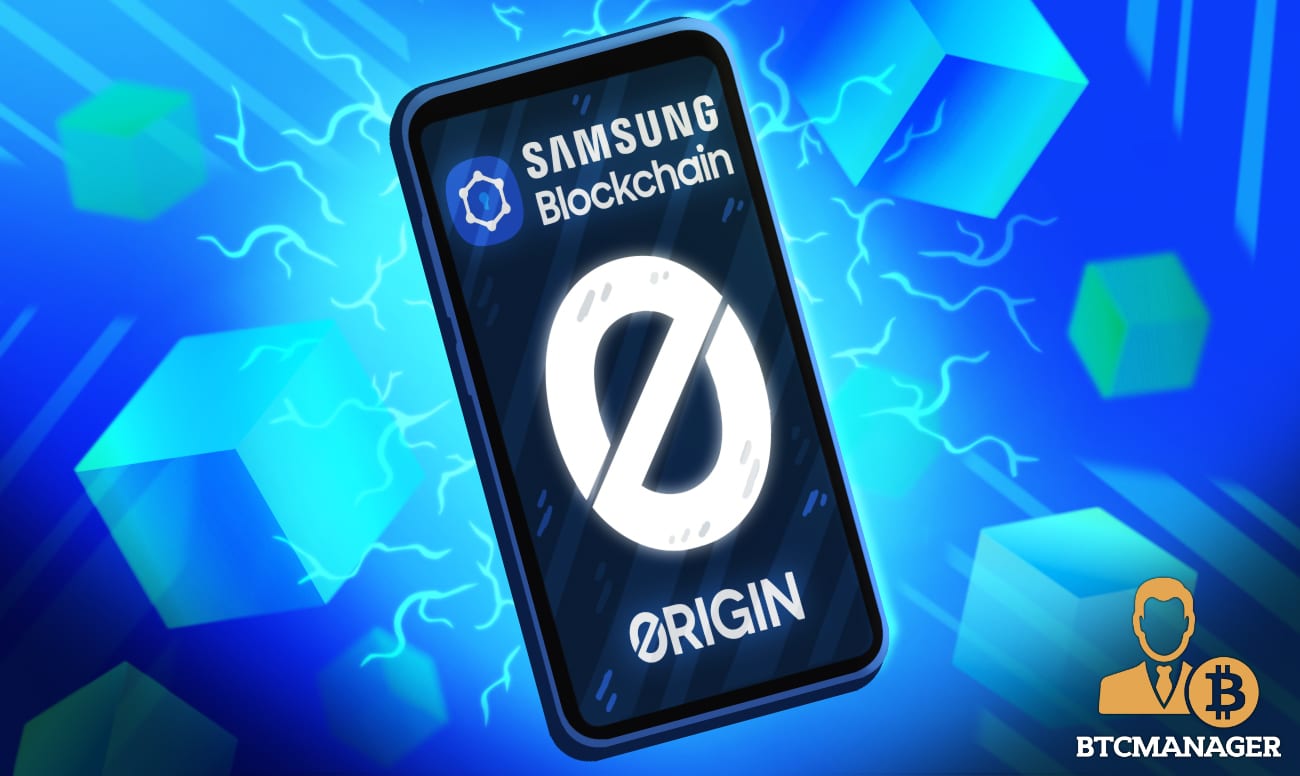 Origin Protocol (OGN), a sharing economy organization launched in 2017, is now live on the Samsung Blockchain Wallet. Samsung users will now be able to transact on the Origin Marketplace right from their mobile devices, according to a blog post on February 6, 2020.
Origin Live on Samsung 
In another exciting development for the blockchain ecosystem, the Origin Protocol powered decentralized marketplace that enables anyone from around the world to create product or service listings, make offers, is now available on the Samsung blockchain wallet.
The Origin team took to Twitter to express their excitement over the matter.
"The Origin Marketplace app is now one of the first 33 dApps to be integrated with @Samsung's Blockchain Wallet. We're grateful to introduce Origin to the billions of Samsung users around the world," tweeted Origin.
 Explaining further, the team has made it clear that it has also developed and open-sourced a React Native wrapper for the Samsung Blockchain Keystore software development kit (SDK) to enable the frictionless integration of the Keystore SDK into other React Native-powered applications.
For those who are unaware, React Native is simply an open-source mobile application programming framework developed by Facebook. It currently powers a vast array of Android and iOS apps.
Origin Protocol Fostering Broader DLT Adoption 
Just like some forward-thinking mobile phone manufacturers, such as HTC, Samsung have since joined the cryptocurrency and distributed ledger technology (DLT) bandwagon and Origin firmly believes that the new code will further make things better, and accelerate mass adoption.
Origin said:
"The code we're releasing is 100 percent open-source and freely available under the MIT License. We're excited to release this code to make it easier for developers to implement Samsung Blockchain Keystore Support into their React Native apps."
Since its launch in 2017, Origin has inked a slew of significant partnership deals with a good number of projects including Slife, imToken and others
In an effort to solve the problem of lack of privacy and security associated with centralized messaging apps, Origin launched its decentralized instant messaging system in August 2018.
At press time the price of Origin Protocol's native OGN token sits at $0.17, with a market cap of $4 million, as seen on CoinMarketCap.