Samsung Electronics to Employ Blockchain Technology to Augment Supply Chain Network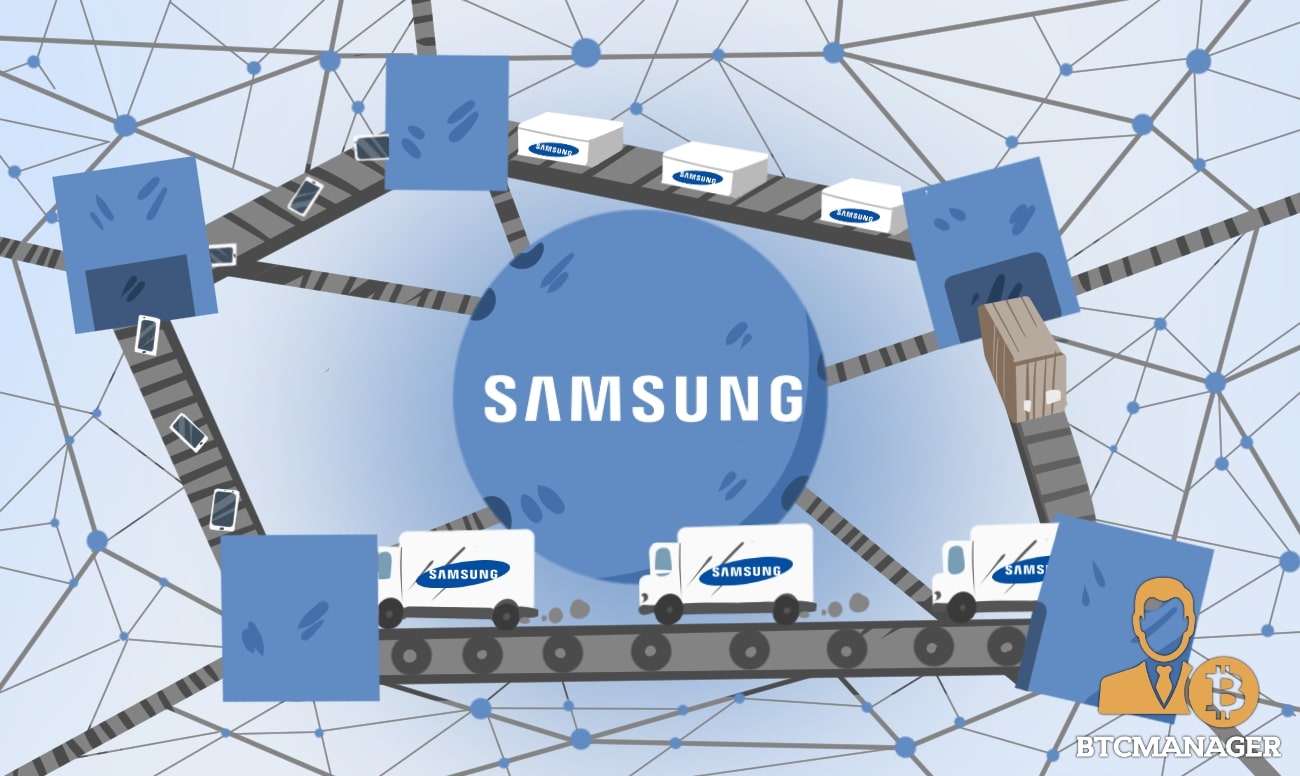 Samsung Electronics, one of the biggest information technology company, is mulling over using blockchain technology to assist in administration its supply and logistics network. The propound blockchain based platform's role would be to oversee global shipments and cut back shipping costs.    
Blockchain System to Slice 20% Costs in Shipping  
Samsung SDS is also contemplating to develop blockchain platform for Samsung Electronics –  flagship company of Samsung Group. Electronics manufacturing giant – Samsung Electronics, annually ships electronic equipment worth billions of dollars and has an operating income of $46 billion.
As reported on Bloomberg, Song Kwang-woo, Vice President at Samsung SDS Co – Samsung Group's IT Offshoot., stated that the blockchain based system could cut back 20% of the shipping cost.
 Song said:
"It will have an enormous impact on the supply chains of manufacturing industries. Blockchain is a core platform to fuel our digital transformation."
Last year, Samsung SDS successfully completed a government-backed pilot application that employed blockchain technology to manage and track shipping logistics for Korea's shipping industry.
According to Bloomberg's report, for the year 2018 Samsung Group's IT arm – Samsung SDS, is presumed to manage "488,00 tons of air cargo and 1 million 20-foot-equivalent (TEU) shipping units.". The shipment would comprise a range of Samsung Electronic products, including the much-awaited Note 9.  
The implementation of blockchain technology to its supply chain network would give the company a competitive edge over its competitors. The distributed ledger system could cut down paperwork, time lags, and costs.
According to Cheong Tae-su, professor of industrial engineering at Korea University, a blockchain system will augment the overall efficiency of the logistics chain network.
Cheong Tae-su as quoted on Bloomberg:
"It cuts overhead and eliminates bottlenecks. It's about maximizing supply efficiency and visibility, which translates into greater consumer confidence."
Blockchain to Improve Shipping Industry
Among the information technology giants, Samsung is one of the first companies to consider employing blockchain technology on an extensive scale. The American multinational technology company IBM, is another IT giant that has embraced the revolutionary blockchain technology. Samsung Electronics holds the second position for being the company to be awarded most patents, the first being IBM. The company's research wing is considered one of the best in the world.
Earlier this year, world's largest container shipping company A.P. Moller-Maersk, partnered with IBM to develop an industry-wide trading platform that would boost trade and cut costs. Last year,  shipping giant also completed a live blockchain live trial.
Last year, Samsung SDS initiated blockchain consortium, that included government entity like Customs service, IBM and leading South Korean shipping company Hyundai Merchant Marine, to track cargo shipment in actual time.