San Jose Sharks to Become The First NHL Team to Accept Large Crypto Payments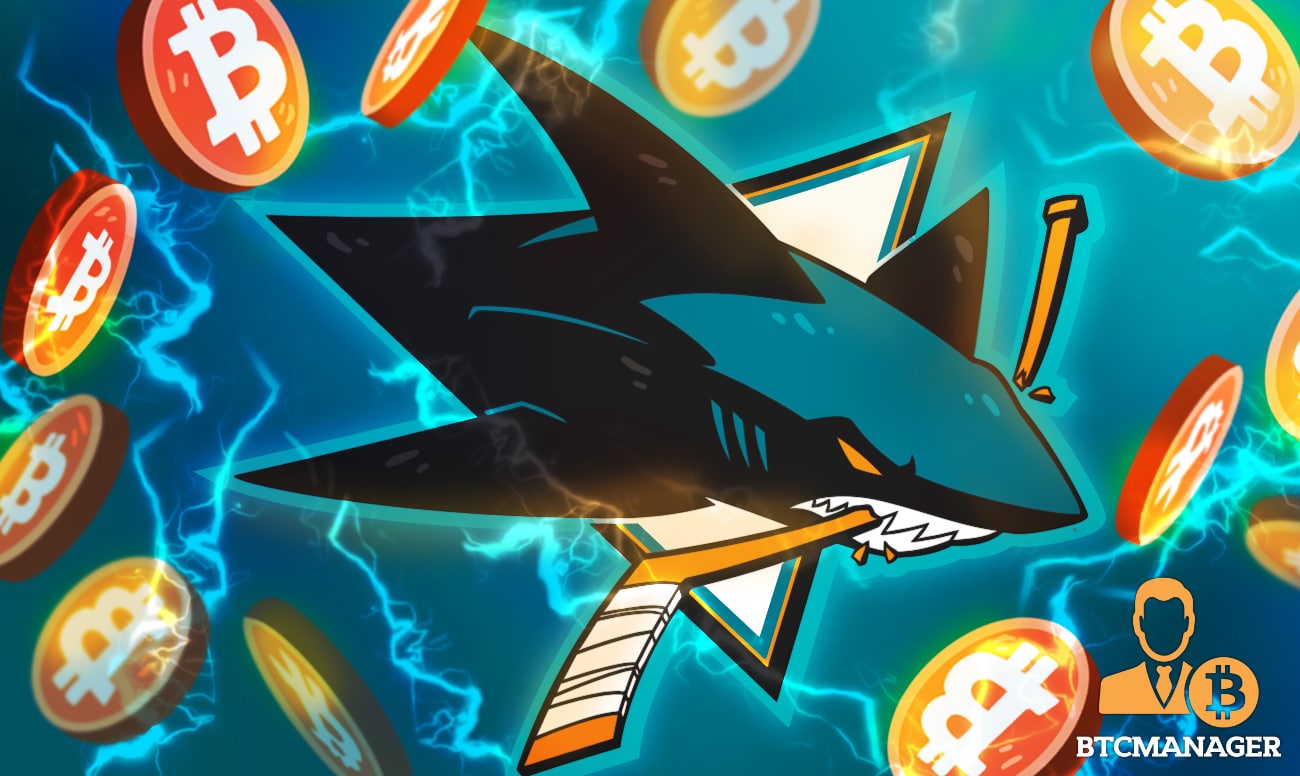 San Jose Sharks' move to accept large and recurring payments in cryptocurrencies such as Bitcoin and Dogecoin make it the first NHL team to do so. Jonathan Becher, the president of San Jose Sharks, said that using crypto for smaller purchases that include food and beverage, tickets, and merchandise will all be reviewed in the future.
Sharks in Crypto
A shark representative stated that from June 15, the Sharks would accept bitcoin for season ticket purchases, luxury box leases, and sponsorship partnerships as an experiment.
The Sharks will work with BitPay, an Atlanta-based payment processor, and will take payments in various cryptocurrencies, including Bitcoin Cash (BCH), Wrapped Bitcoin (WBTC), and five dollar-pegged stablecoins.
The Sharks already accept PayPal Holdings Inc., which has allowed its users to purchase cryptocurrency since last year. According to a report published last month, PayPal will soon allow users to withdraw cryptocurrency to third-party wallets.
"We accept PayPal, so we accept cryptocurrencies by definition," Becher explained. "Rather than going through a third party, why not embrace it and make it more visible?"
Other Teams Venturing into Crypto
In March, the Oakland Athletics announced that they were offering six-person private suites at the Coliseum for the 2021 season for one Bitcoin, which was valued at roughly $60,000 at the time. One Bitcoin was worth just over $35,000 on Monday.
The representative also said that the event suite costs at SAP Center range from $6,500 in the penthouse to $7,500 on the concourse, depending on the size of the luxury box and the type of event. Leasing a suite for a year might cost anything between $195,000 and $375,000.
In a statement, A's President Dave Kaval said that the price of a season suite might fluctuate depending on when it's purchased, which adds to the excitement.
The NBA's Dallas Mavericks and Sacramento Kings are two other professional sports clubs that accept Bitcoin as payment. The Dallas Mavericks announced in March that they would take Dogecoin as payment.
Mark Cuban, the Dallas Mavericks owner, recently invited his Twitter followers to check out Lazy.com, his new platform for entrepreneurs to promote their NFTs. 
NBA Players Getting Into Crypto
NBA players are also publicly discussing their interest in bitcoin on social media. MMA star Francis Ngannou, like Gronkowski, has saved a large percentage of his NFT earnings in Ether, becoming a fan of the Coinbase trading platform and even bought when the price fell. Seal Culkin of Kansas City Chiefs also announced in April that he would be accepting crypto.
Bitcoin has lost 9.7% in the previous 24 hours and is currently trading at $32,832.50 at press time, while Ethereum has lost 10.4% in the previous 24 hours and is currently trading at $2467.41.
Dogecoin has dropped 13.7 per cent in the last 24 hours and is currently trading at $0.3198.
Upda