Satoshi Among Latest Additions to Oxford English Dictionary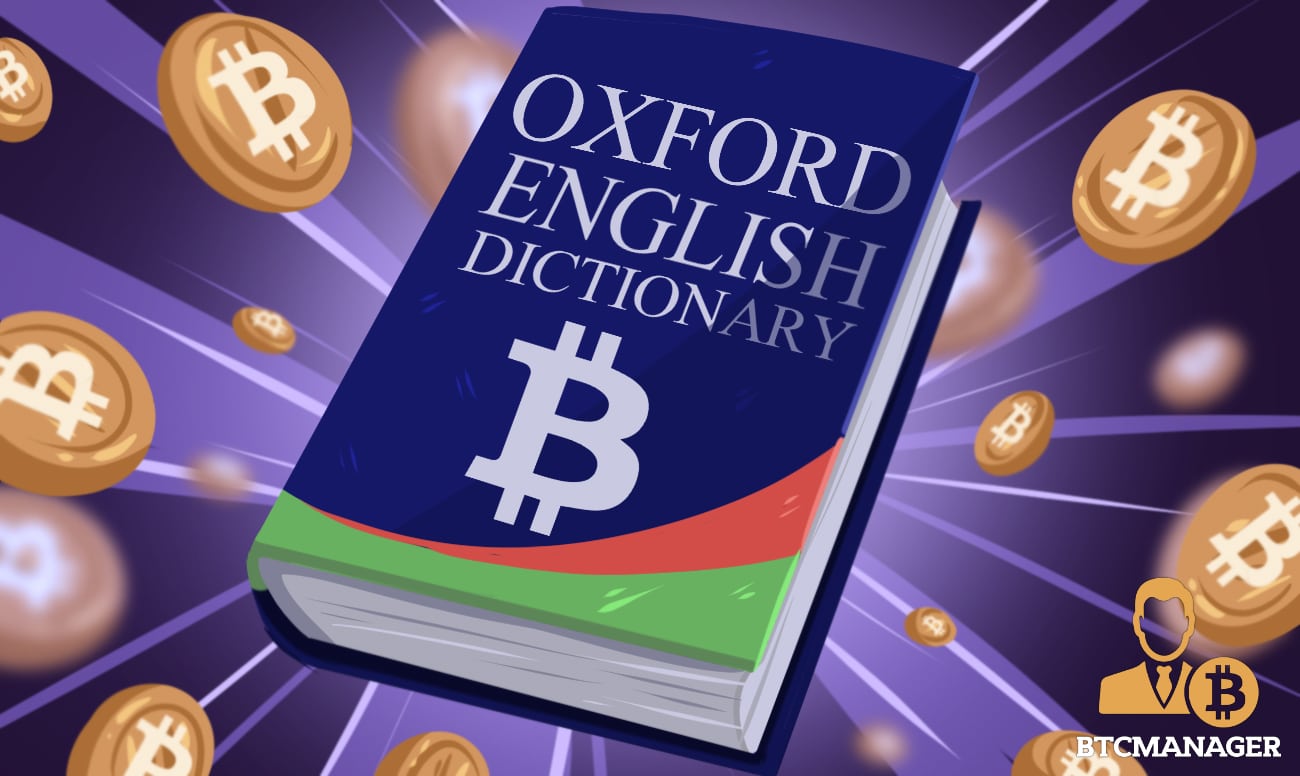 Satoshi — the smallest unit of a bitcoin (BTC), is now officially recognized by the Oxford English Dictionary (OED), as announced by the Oxford University Press. The word becomes the latest member of the crypto lexicon to find its way into the OED. This development marks another example of the industry's appeal in mainstream circles.
Satoshi Defined

OED announced the news in its latest quarterly update for October 2019. Satoshi joins a raft of new words now recognized by the Oxford University Press.
An excerpt from the update mentioning Satoshi reads:
"A satoshi is the smallest monetary unit in the Bitcoin cryptocurrency, and is named after Satoshi Nakamoto, the—probably pseudonymous—developer(s) of Bitcoin."
One Satoshi (SAT) is equivalent to 0.00000001 BTC. Thus, there are 100 million SATs in one bitcoin. Based on the spot price of bitcoin (as at press time), one satoshi is worth $0.000083 and at the highest ever-recorded BTC price of $19,800 (in late 2017), one satoshi was worth $0.000198.
In recent times, 'stacking sats' has become a phrase used to push bitcoin adoption by encouraging people to buy small amounts of the top-ranked cryptocurrency. There are even rebate programs that reward online shoppers with a few thousand satoshis.
Satoshi isn't the first crypto-related term to find its way into the OED. In 2014, the Oxford University Press announced the addition of Bitcoin to the OED.
Crypto-related terms like blockchain and miner can also be found in the Oxford Online Dictionary (ODO). However, unlike the ODO where words can be removed upon a time, terms added to the OED remain listed in perpetuity.
Bitcoin in Pop Culture
The addition of Satoshi to the OED also marks another milestone for the crypto sector in popular culture. With each passing moment, it appears the obscure beginnings of Bitcoin are slowly being eroded by worldwide recognition.
Back in September 2018, the Merriam-Webster Scrabble Dictionary added bitcoin to its lexicon. Thus, the top-ranked cryptocurrency is a playable word on the popular board game which can easily fetch a premium score being a seven-letter word.
Cryptos have also been the subject of feature documentaries on platforms like Netflix. There are even Hollywood movies that explore the subject matter of cryptocurrencies.
Such is the growing appeal of the industry that terms like 'shitcoin' have even found their way to the U.S. Congress.