Scams surge, crypto regulation in US, Worldcoin's privacy concerns | Weekly recap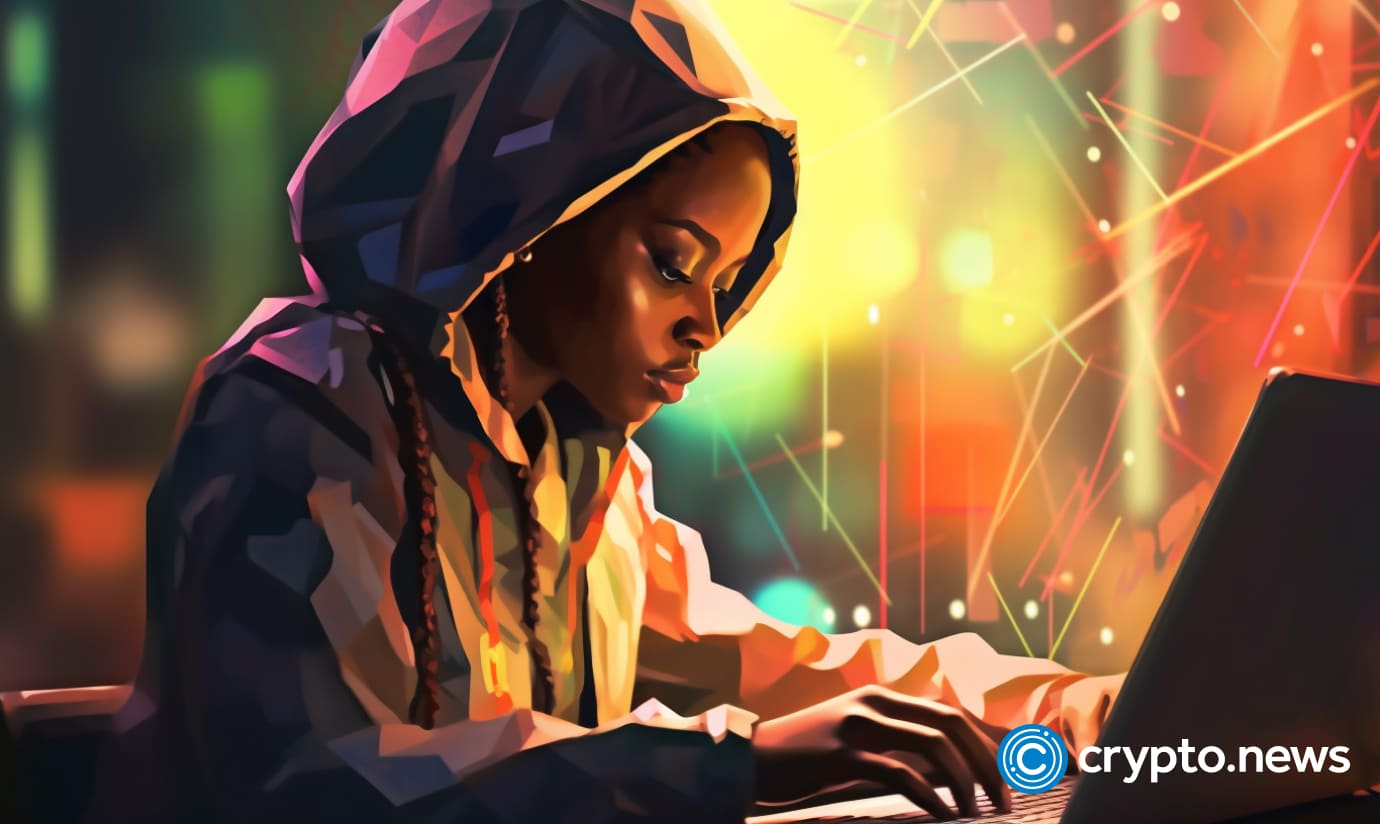 This week, government agencies intensified their enforcement actions against fraudulent crypto activities, responding to a rise in hacking incidents, scams, and fraud. 
One notable case involved the hacking of CoinsPaid. Alongside these developments, regulatory initiatives remained in focus, with the passage of a pro-crypto bill in the US Congress garnering attention.
Crypto institutional adoption continued to show steady momentum. However, the launch of Worldcoin prompted discussions around privacy.
Crypto hacks, scams, and fraudulent schemes
Blockchain security firm PeckShield reported on July 24 that the launch of Worldcoin, the cryptocurrency backed by OpenAI's CEO, was affected by the deployment of fake tokens on Ethereum.
Two fake Worldcoin tokens were detected, and one displayed a suspicious 100% price drop, raising concerns about a potential rug pull scam.
Additionally, after Twitter changed its iconic bluebird emblem to an "X" symbol, numerous "X" coins were launched on various decentralized exchanges (DEXs). 
While some of these coins experienced significant growth, with one surging by 1,200% in a single day, many were not proven fraudulent.
Nevertheless, this situation underscores the risks of bad actors capitalizing on trending themes to lure unsuspecting investors. As such, caution is strongly advised when dealing with such tokens.
Millions lost by CoinsPaid and Era Lend
CoinsPaid, a crypto payment provider based in Estonia, was hacked, reportedly by Lazarus Group, on July 22, resulting in a loss of $37.3 million. 
The company has fortified its systems to prevent further damage and is currently investigating the extent of the hack.
On July 25, Era Lend suffered a significant exploit resulting in estimated losses of $3.4 million, raising concerns about the security of decentralized finance platforms.
CertiK issued an urgent Skynet Alert following the attack.
Increased enforcement
The US government has been cracking down on crypto-related scams.
This week, the Commodity Futures Trading Commission (CFTC) filed legal action against Michael and Amanda Griffis, EXIT Realty Screamin' Eagle owners, accusing them of running a fraudulent cryptocurrency scheme. 
The couple allegedly scammed over 100 people, earning over $6 million through their crypto commodity pool, "Blessings of God Thru Crypto." 
In a Bloomberg interview this week, the SEC chair, Gary Gensler, expressed concerns about fraud and non-compliance, warning investors of the risks associated with crypto investments. 
He raised concerns about whether crypto exchanges comply with regulatory standards, especially compared to traditional exchanges like NYSE and NASDAQ.
South Korea and UK step up efforts
South Korea has created a Joint Investigation Centre for Cryptocurrency Crimes to combat illicit activities in the digital asset sector. 
The unit comprises around 30 experts from various fields, including law, finance, taxation, and customs. It aims to protect investors from exploitation due to inadequate legal protections for virtual assets. 
The team is committed to fighting illicit trading, tax evasion, criminal profit accumulation, and money laundering schemes until comprehensive legislation and oversight measures are implemented.
Similarly, the National Crime Agency (NCA) of the UK is hiring Digital Assets Cryptocurrency Financial Investigations Managers to combat crimes related to cryptocurrencies. 
These managers will work with law enforcement agencies to dismantle organized crypto crime syndicates that target unsuspecting investors, ensuring public safety and national security.
Sustained adoption among private and public institutions
Despite increasing hacks and fraudulent schemes this week, there were significant developments in crypto adoption.
The government of Palau partnered with Ripple to launch Palau Stablecoin (PSC), a USD-backed stablecoin on the XRP Ledger, with potential use cases in the country. 
This week also saw Amazon make a big announcement during the AWS Web3/Blockchain Summit, revealing its plans to enhance Amazon Managed Blockchain (AMB) services to support web3 application development. 
The expansion includes AMB Access, which allows developers to interact with public blockchains like Bitcoin using standard remote procedure calls (RPCs) without specialized infrastructure.
The British Museum and HKMA foray into blockchain
The British Museum has teamed up with The Sandbox and LaCollection to create digital collectibles inspired by the museum's collection. 
This move is part of the museum's foray into the digital realm.
Meanwhile, Fubon Bank joined hands with Ripple for the e-HKD pilot program to explore innovative real estate tokenization solutions. 
The trial phase will see Fubon Bank digitize Hong Kong dollars at a 1-to-1 ratio using Ripple's technology and CBDC platform to extend digital HKD loans to clients.
It's important to note that this pilot program doesn't involve issuing real Hong Kong dollars.
US Congress pushes for crypto regulations
Reports on July 26 show that the US Congress is working on bills to establish regulatory clarity for the cryptocurrency industry. 
Proposed bills aim to categorize crypto assets and provide oversight for stablecoins.
The Financial Innovation and Technology for the 21st Century Act was approved by the House Committee on Agriculture, seeking to establish a regulatory framework and define jurisdiction for regulatory bodies, especially for the Commodity Futures Trading Commission (CFTC) and Securities and Exchange Commission (SEC).
Davidson is against CBDCs
On July 23, US Congressman Warren Davidson raised concerns about central bank digital currencies (CBDCs), calling for their prohibition and criminalization due to potential issues with authority and control. 
He compared CBDCs to the "financial equivalent of the death star" and worried about the potential for corruption. 
Davidson urged congressional action to outlaw CBDCs and impose penalties on any attempts to develop or implement them.
Worldcoin triggers privacy concerns
OpenAI CEO Sam Altman's Worldcoin launched on July 24, with some crypto exchanges announcing intentions to list the token. 
However, the broader crypto community, including Vitalik Buterin, questioned the project's proof-of-humanity system, citing privacy, security, accessibility, centralization, and potential facilitation of illicit activities. 
Some also criticized the project for insider allocation and associated security risks.
French and British authorities concerned
On July 29, France's data privacy regulator, the CNIL, said it was investigating the Worldcoin (WLD) project for data collection and biometric data handling concerns. 
The CNIL is cooperating with German authorities. At the same time, Britain's data regulator has also announced its intent to investigate the project.