SEC Official Says Ethereum Not Considered a Security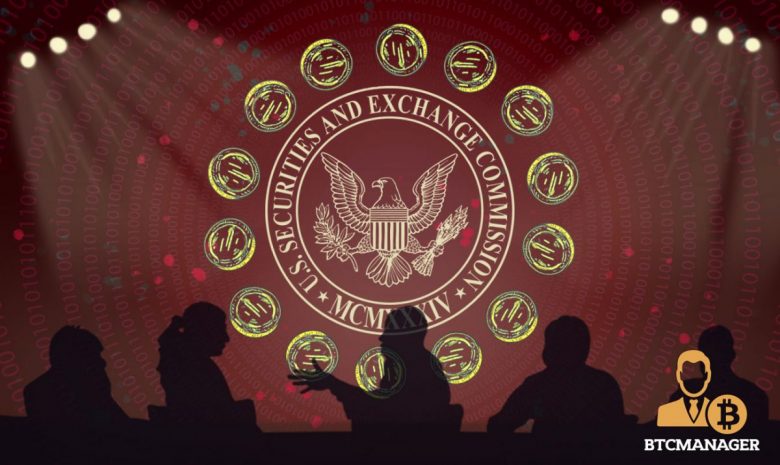 An official of the United States Securities and Exchange Commission (SEC) stated Ethereum displays none of the characteristics of traditional securities. Speaking at a cryptocurrency summit in San Francisco on June 15, 2018, SEC Director of Corporate Finance William Hinman clarified the commission's position on the contentious issue.
BTCManager outlined the SEC's battle to differentiate security tokens and utility tokens under its 'Regulation D' framework, as the US government increasingly moves toward regulation of cryptocurrencies.
Hinman's Ethereum Stance
Hinman stated the SEC has observed the use and behavior of bitcoin and ether and does not consider the digital assets under the classification of a "security." His thoughts iterate on SEC chairman Jay Clayton's June 6 interview with CNBC, where he stated bitcoin is the only cryptocurrency not classified as a security.
Though the difference between a product-backed token and a cryptocurrency is subtle, the difference in regulatory standards would pave the way forward for digital assets. Under the 'Regulation D' framework, a security token is subject to corporate financial reporting standards and is obligated to submit information such as investor identities and transaction volumes periodically.
Under the SEC's definition of a digital token, a product or service that makes use of a token to raise money through an ICO in exchange for promised functionality or financial returns is classified as a security and is hence subject to Reg D.
However, if a cryptocurrency offers no extra functionality or income potential except for the ability to carry out transactions, it is exempted from the rule.
In other words, a token purchased as a 'share' in a proposed business operation with the expectation of earning returns on the investment is a security, while a cryptocurrency like bitcoin or ether which behaves similarly to a tradeable commodity like silver or tobacco is not a security.
Regulation on a Case-by-Case Basis
Hinman pointed out in some select cases, it may be possible for a token previously classified as security to attain altered classification depending on the degree of decentralization it achieves.
To conclude, Hinman stated merely labeling a digital asset as a 'coin' or a 'utility token' has no bearing on the SEC's classification as every asset will be assessed on a case-by-case basis to determine its regulatory status.