SecureGive and Engiven Partner to Conduct Church Donation Using Crypto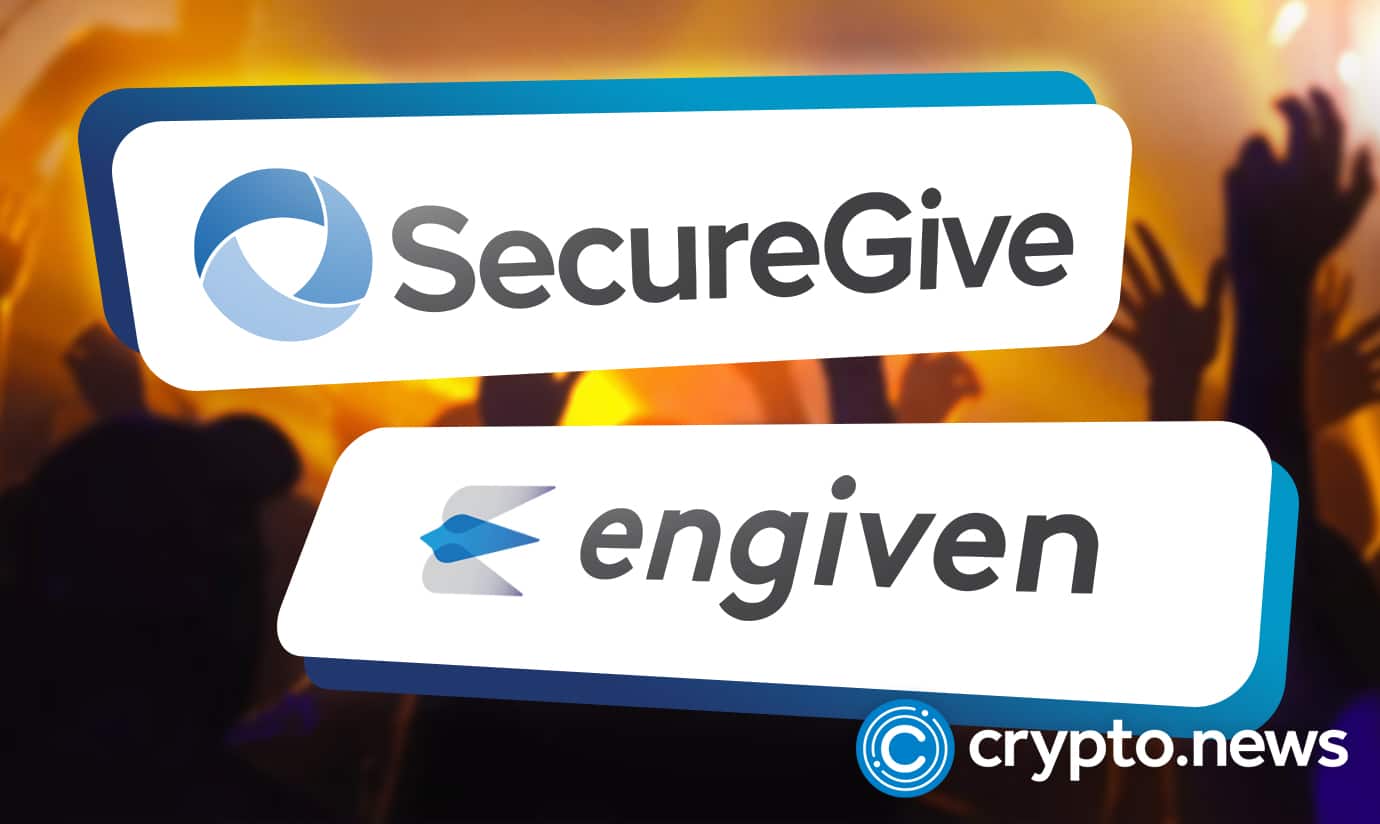 According to a report, SecureGive, a company that helps churches manage donations, has selected Engiven's platform to conduct crypto donations for its ministry customers. Meanwhile, Engiven is among the leading crypto donation tech company in the world.
SecureGive to Leverage Engiven's API 
The latest partnership aims to provide a fully integrated cryptocurrency-giving solution for ministry customers of SecureGive. SecureGive is an industry leader when it comes to apps for managing church donations.
James Lawrence, the co-founder of Engiven, stated that SecureGive is a pioneer in providing software for churches to receive donations. According to Lawrence, the company is happy to partner with SecureGive.
This partnership will allow SecureGive to provide its users with a secure platform to receive and send crypto donations. SecureGive will use Engiven's application programming interface (API) to combine crypto donations with its present donating methods.
This integration will make crypto donations accessible to SecureGive's base of over 2,000 ministries and churches. Customers of SecureGive now have the opportunity to swiftly and securely add crypto donations to their current SecureGive giving platforms.
SecureGive Users Can Now Send Donations in 95 Cryptos
Meanwhile, SecureGive users now have the option to contribute over 95 distinct cryptocurrencies to the churches and ministries. Patty Baker, the president of SecureGive, said that the company's mission is to offer a nascent giving solution to ministries and churches.
Furthermore, Baker noted that the collaboration would allow the company to offer its clients access to the new asset class. He also believed digital currencies could potentially increase the company's service delivery.
Meanwhile, linking Engiven's API infrastructure into the current giving portals and church management apps provides a new experience. This integration will provide a seamless and secure way for the churches and ministries to receive donations.
Additionally, it will make it easy for individuals to make donations, especially those who are crypto-inclined.
Engiven's technology also offers an automated transaction environment verified on the blockchain. Once donations are made, there are automatically converted to USD and sent to the account of the church or ministry.
About Engiven and SecureGive 
Simultaneously, Engiven provides instant donation receipts for the donor and the receiver. This makes accountability easy for both parties.
Engiven, created in 2018, provides crypto donation services to faith-based and nonprofits. The platform provides a fully automated giving solution with automatic exchanges, bank deposits, gift receipts, IRS tax form creation, and blockchain monitoring.
Baker established SecureGive in 2004 after witnessing the issues churches faced in receiving donations. The platform has since grown into a company that provides software for churches to manage their donations and contributions.
The company's recent collaboration aims to add digital currencies to the existing donation methods. Besides, crypto is gaining wide acceptance all over the world.