Securitize Changing the Face of the Corporate Debt Industry with Blockchain Technology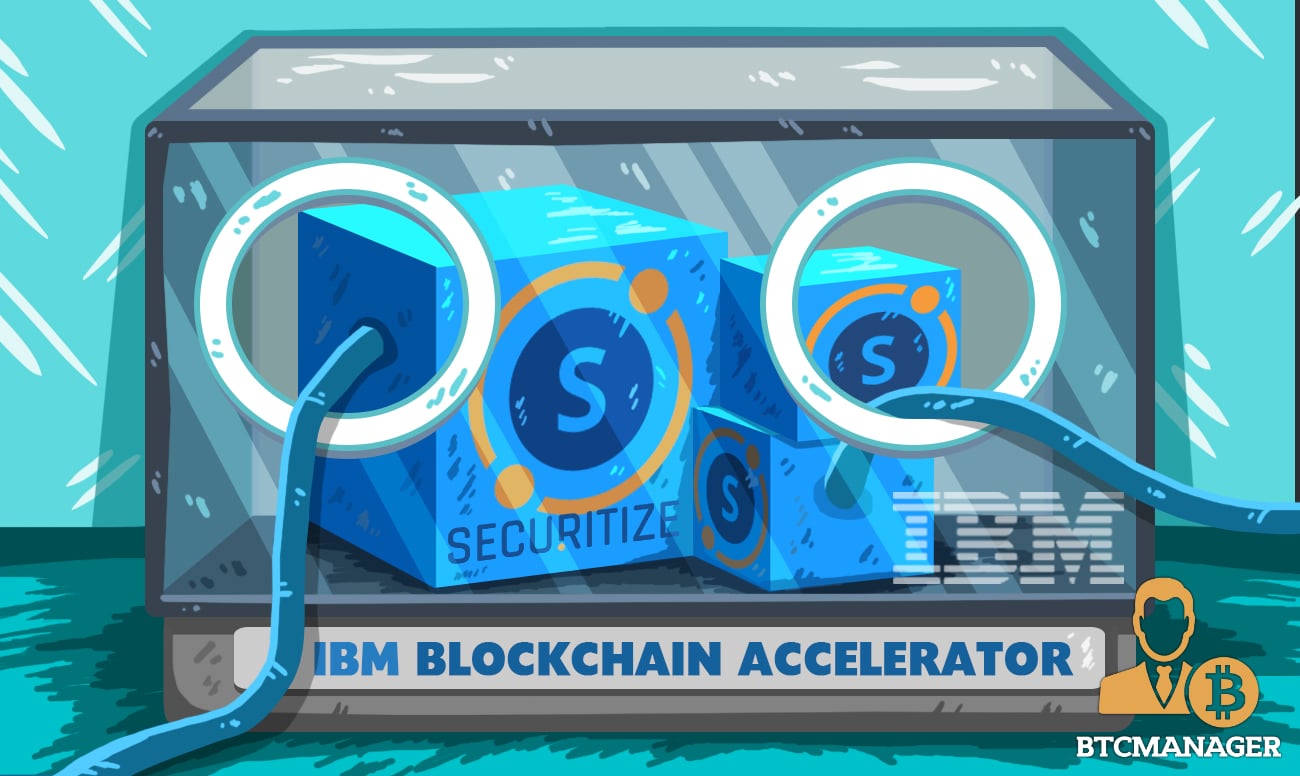 Securitize, a compliance platform that handles the issuance and lifecycle management of digitized securities on the blockchain has joined the IBM blockchain technology accelerator program in a bid to revolutionize the $82 trillion corporate debt industry, reported Forbes on January 21, 2019.
Ten Firms Join IBM Blockchain Accelerator Program
Per sources close to the matter, ten startups have joined the IBM blockchain technology accelerator program which the firm says is aimed at providing distributed ledger technology (DLT) powered startups with the critical resources needed to create their blockchain networks.
Commenting on the development, the CEO of Securitize, Carlos Domingo, noted that the innovative program would equip Securitize with the essential tools it needs to "modernize the $82 trillion corporate debt industry and solve the problems of inefficiency, high fees and others, using blockchain technology."
Domingo has reportedly hinted that his team is looking to adopt Hyperledger Fabric and integrate it into their platform, to enhance the entire process of blockchain-based debt issuance.
Securitize to Offer Modern Solutions for the Finance Industry
Armed with its proprietary Digital Securities (DS) protocol, Securitize has reportedly said its working towards providing automated compliance to a tradable private share and also create a modern, blockchain-based solution for the finance world.

(Source: Securitize White Paper)
Domingo also stated that at current, issuing corporate debt is quite an arduous task due to the high costs, inefficient processes, and presence of a significant number of third parties in the deal execution process.
However, the CEO told Forbes, "with blockchain integration, the entire corporate debt process will become more transparent, efficient without unnecessary intermediaries."
DS Protocol Gaining Traction, IBM Fostering DLT Adoption
Created in June 2018, Securitize claims its DS protocol has seen significant adoption so far, attributable to the fact that it provides issuers, exchanges, and investors with an easy to use compliant integration solution throughout the digital security lifecycle.
As reported by BTCManager in November 2018, IBM and Columbia University co-created two accelerator programs to make life easier for blockchain-focused firms. The other firms that will be participating in the program include Lucidity, TigerTrade, an International B2B marketplace, Phunware, and several others.