SHIB coin gifted in millions as burn rate skyrockets 249%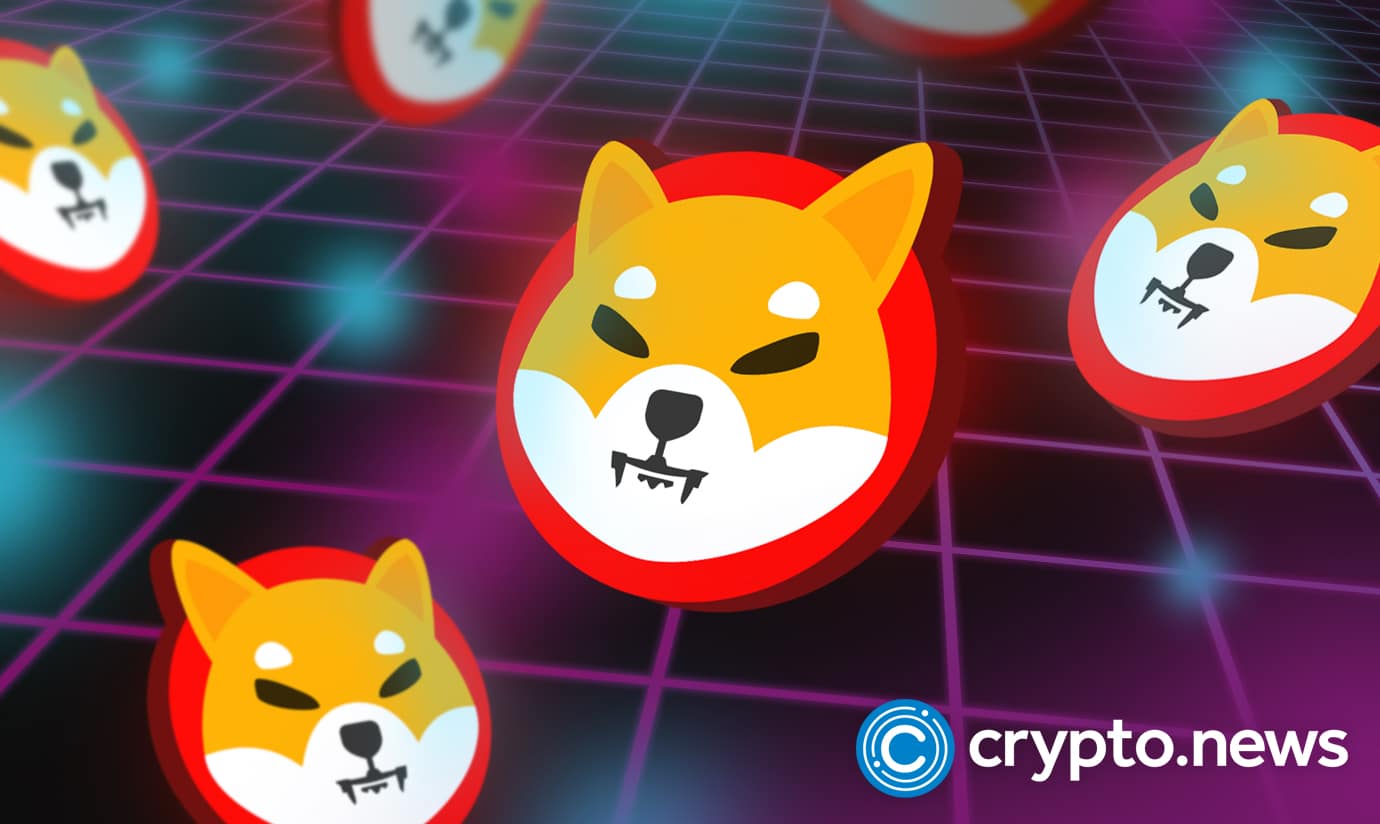 The popular Japanese meme coin Shiba Inu (SHIB) will be gifted to newly registered users in millions as its burn rate scales 249%
Japanese takes meme coin campaign to the next level
Bitpoint, a licensed cryptocurrency exchange based in Tokyo, Japan, announced on 25 November, the listing of the Japanese guard dog-themed meme currency Shiba Inu (SHIB) on its platform by this month.
The Japanese cryptocurrency exchange is preparing a welcome gift of 1,000,000 SHIB tokens for newly registered users to celebrate and publicize this landmark. According to the official announcement, the one million SHIB giveaway is just one out of four campaigns that will celebrate the listing.
Besides the aforementioned 1,000,000 welcome gift, there's a lottery draw for crypto enthusiasts who buy at least 10,000 yen worth of SHIB tokens. For every 10,000 yen purchase, the customers get a ticket to enter the prize draw to win up to 100,000,000 SHIB.
Despite the canine coin, SHIB having a rich community, the powerful woof of the community has not been heard in the time past as SHIB was nowhere to be found on the Japanese crypto platforms, mainly due to strict regulations and the harsh crypto market conditions for the better part of 2022.
However, things took a new turn when fellow Japanese crypto exchange Bitbank listed rival canine coin Dogecoin (DOGE) in August, which didn't fully satisfy crypto enthusiasts in Japan and sparked an uproar among the SHIB Army on Twitter. The SHIB Army eventually took to Twitter to pen a petition for several popular Japanese crypto exchanges to list SHIB finally.
And at last, the powerful woof of the SHIB community has been heard, as Bitpoint is ready to launch SHIB trading pairs on November 30th, 2022, becoming Japan's First Exchange to Pay Homage to Shiba Inu.
Things are only getting exciting for Shiba Inu, as the main developer Shytoshi Kusama and the SHIB developer team are setting up Shibarium, the Layer-2 upgrade. To top that, Mr. Kusama was invited to join the World Economic Forum (WEF), which provides an opportunity for SHIB to shape the future of the internet.
There might be some facade in the hype
Some experts are a little worried about this rash move by Shiba Inu and its community, as the accelerated SHIB burn rate doesn't reflect its market price yet. Following the recent news, SHIB's burn rate is back on track, with a 249% increase in the last 24 hours. However, 21 million SHIB tokens were reduced to ashes to raise the coin's market value.
In yearly terms, the popular meme coin is down by 76.5%, and SHIB is close to fully retracting its all-time high (ATH) of $0.00008616 set over a year ago.
However, Shiba Inu's move is understandable to the extent that its bodacious campaign will open doors for it, as the popularity of meme coins usually opens doors to quicker crypto adoption in retail.