SHIB tokens hit with another massive burn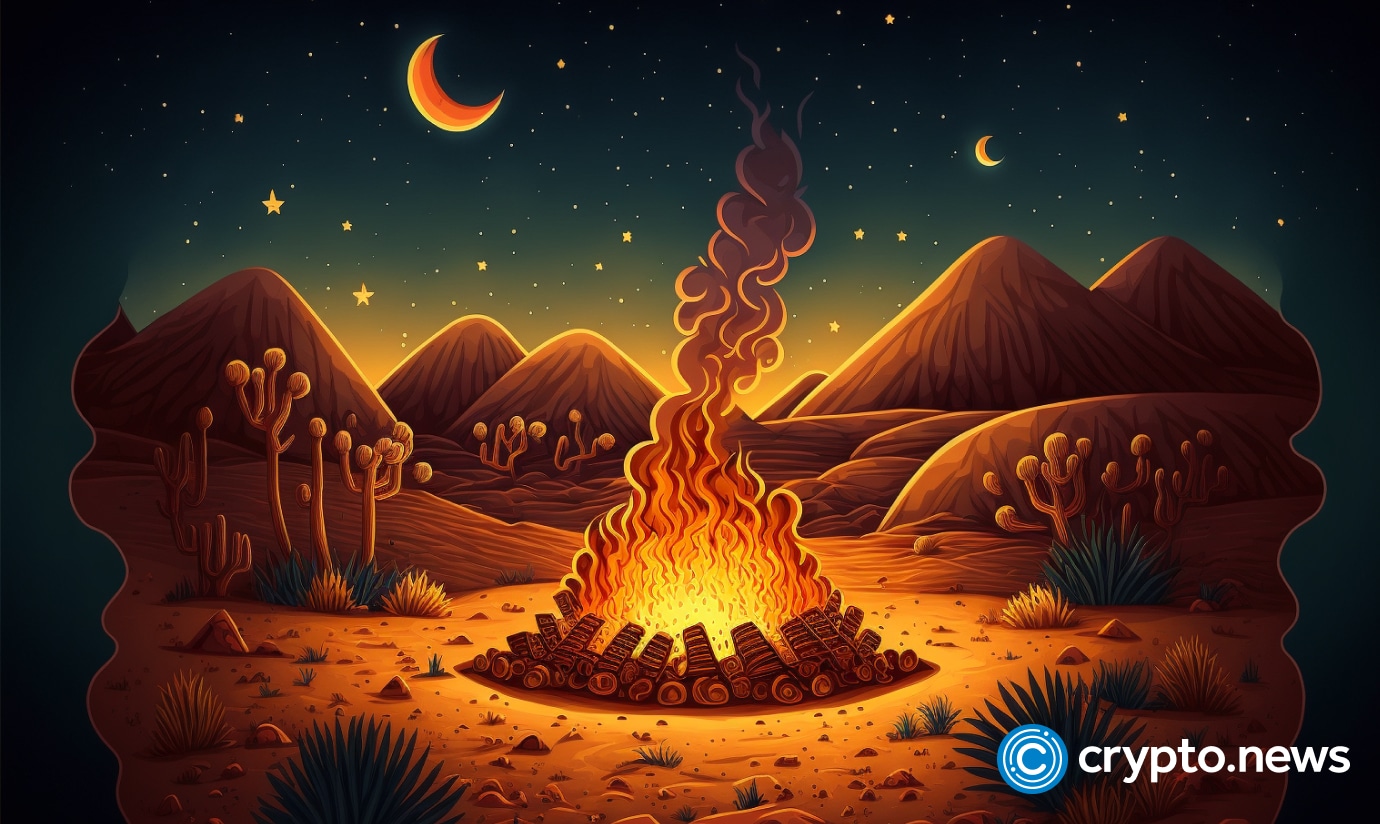 According to new information distributed by the Shibburn monitoring website, the Shiba Inu community has significantly reduced the number of SHIB meme tokens circulating during the last twenty-four hours. The last 24 hours saw 1,500,225 $SHIB burned in one transaction.
Nevertheless, even though the percentage increase is substantial, the number of meme coins that have been burnt leaves much to be desired. During this period, SHIB has been working hard to increase its price as of today, having recorded an enormous 1.12 billion burnt tokens as of the end of January 2023.
SHIB's burn rate sees a 502% increase
The pace at which shiba inu coins in circulation are being transferred to dead-end wallets has shown an increase of around 502%. However, the quantity of SHIB that will be removed from circulation in this manner is only equivalent to 6,010,896 tokens depicting dogs.
To burn tokens, you must transfer them to a wallet that cannot be used again. Because of this, they are removed permanently from the pool of available resources. In this manner, a token may become scarcer, resulting in a considerable price increase.
According to the on-chain data tracker website WhaleStats, shiba inu occupies two essential places for the most excellent whales on Ethereum. Currently, ethereum is the token that is traded the most, and shiba inu is the largest currency in terms of its value in U.S. dollars.
The 100 whales with the most ETH presently control a total of $631,233,793 worth of SHIB between them. The currency that depicts a dog is now in third place on their assets list, behind ETH and USDT, both of which are in first and second place, respectively.
What do the charts say?
According to CoinMarketCap, the price of SHIB has been on an upward trend and has had a 1.1% price gain in the previous twenty-four hours as of the time this article was written.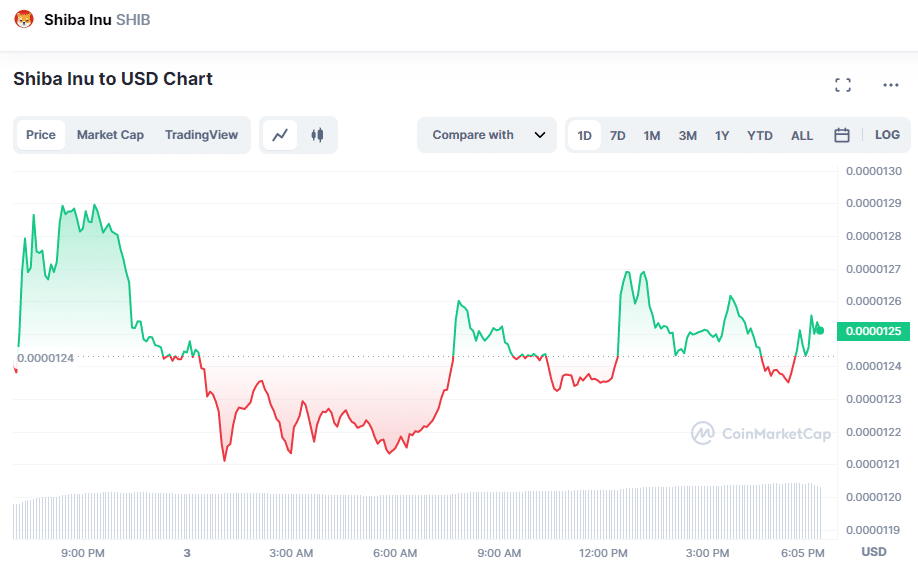 As of the time this article was written, the trade volume had increased by 51.7% over the previous twenty-four hours, bringing it to a total of $633,683,204. There are 549,063,278,876,302 SHIB in circulation, and SHIB has a fully diluted market cap of $7,388,921,001. This represents a growth of 0.7% throughout the last twenty-four-hour period.