Shiba Inu metaverse to launch in 2023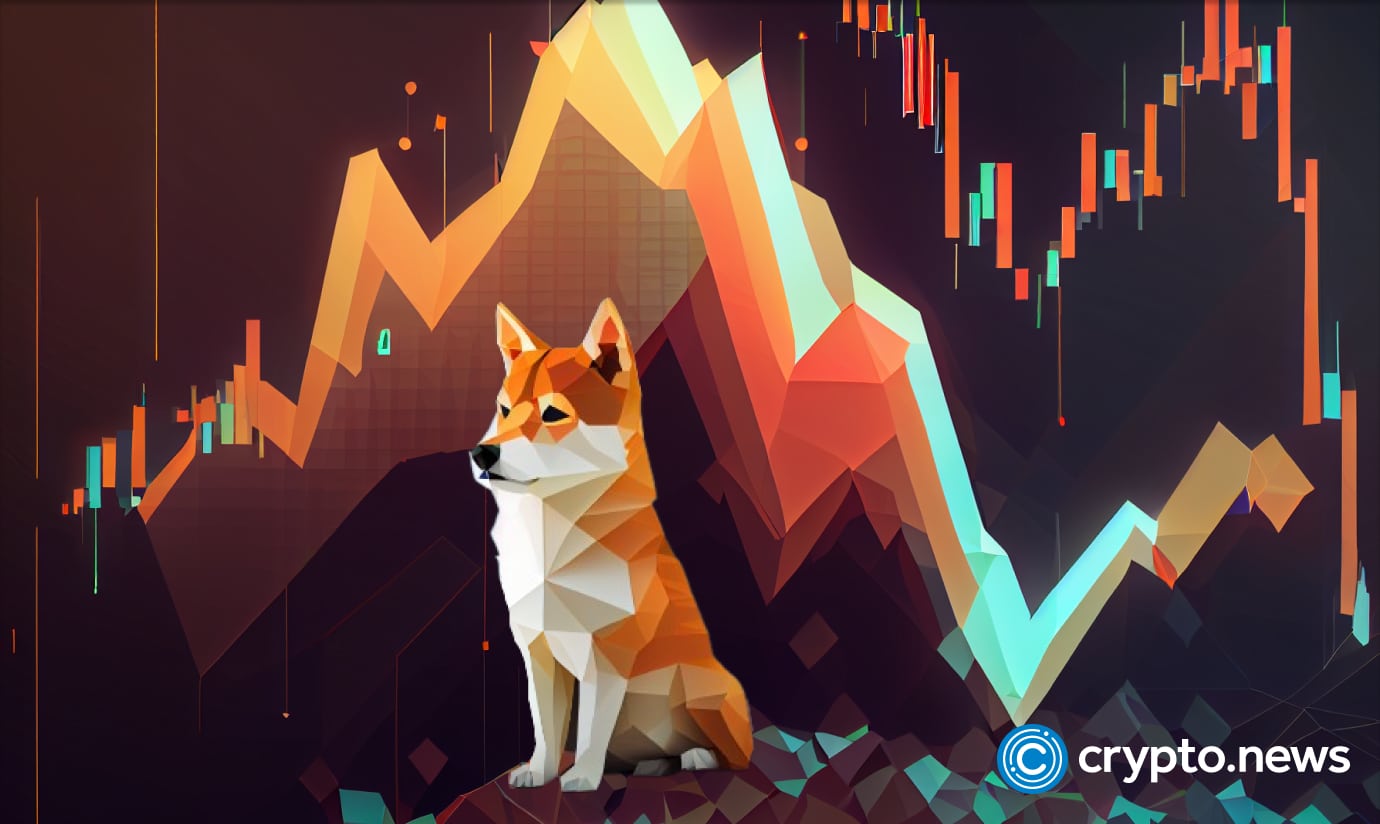 The opening of Shiba Inu's Metaverse, a project designed to increase the ecosystem's value, is anticipated for the year 2023. The news comes as the asset converts into CoinMarketCap's 4th most renowned token.
By the end of 2023, users may explore a portion of Shiba's metaverse upon launch, but not all will be finished. A total of 100,595 user-minted plots are planned for the project.
Players will have access to a space feature to construct and manage their projects. Landowners will earn passive revenue from their holdings while amassing in-game resources and awards. Users will be able to build canine-themed avatars to travel the metaverse, interact with environments, and make economic contributions.
Shiba Inu ranks 4th most popular coin on CoinMarketCap
Meanwhile, Shiba Inu (SHIB) has climbed the ranks to become the 4th most popular cryptocurrency on CoinMarketCap as of press time, following a surge in popularity over the weekend.
SHIB enthusiasts were excited by the release of a vague hint from SHIB lead Shytoshi Kusama regarding the development of the Shibarium mainnet.
This news helped propel SHIB to the second spot on CoinMarketCap's list of trending cryptocurrencies, with Arbitrum (ARB) and Terra Classic (LUNC) taking the first and third spots, respectively.
Despite the popularity growth, today's market session is not very pleasant for the meme coin, as a decrease of over 2% within 24 hours was recorded on the asset. However, the trading volume surged by over 15% within the same period confirming the increased popularity of the token.
As the crypto world strives to evolve and expand, it's clear that projects like Shiba Inu's Metaverse are leading the way toward a more immersive and engaging user experience. With the promise of passive income, personal spaces, and in-game rewards, the Metaverse is set to become an exciting new destination for those seeking a fresh take on the traditional gaming experience.