Shiba inu (SHIB) burn rate soars 393% despite recent drop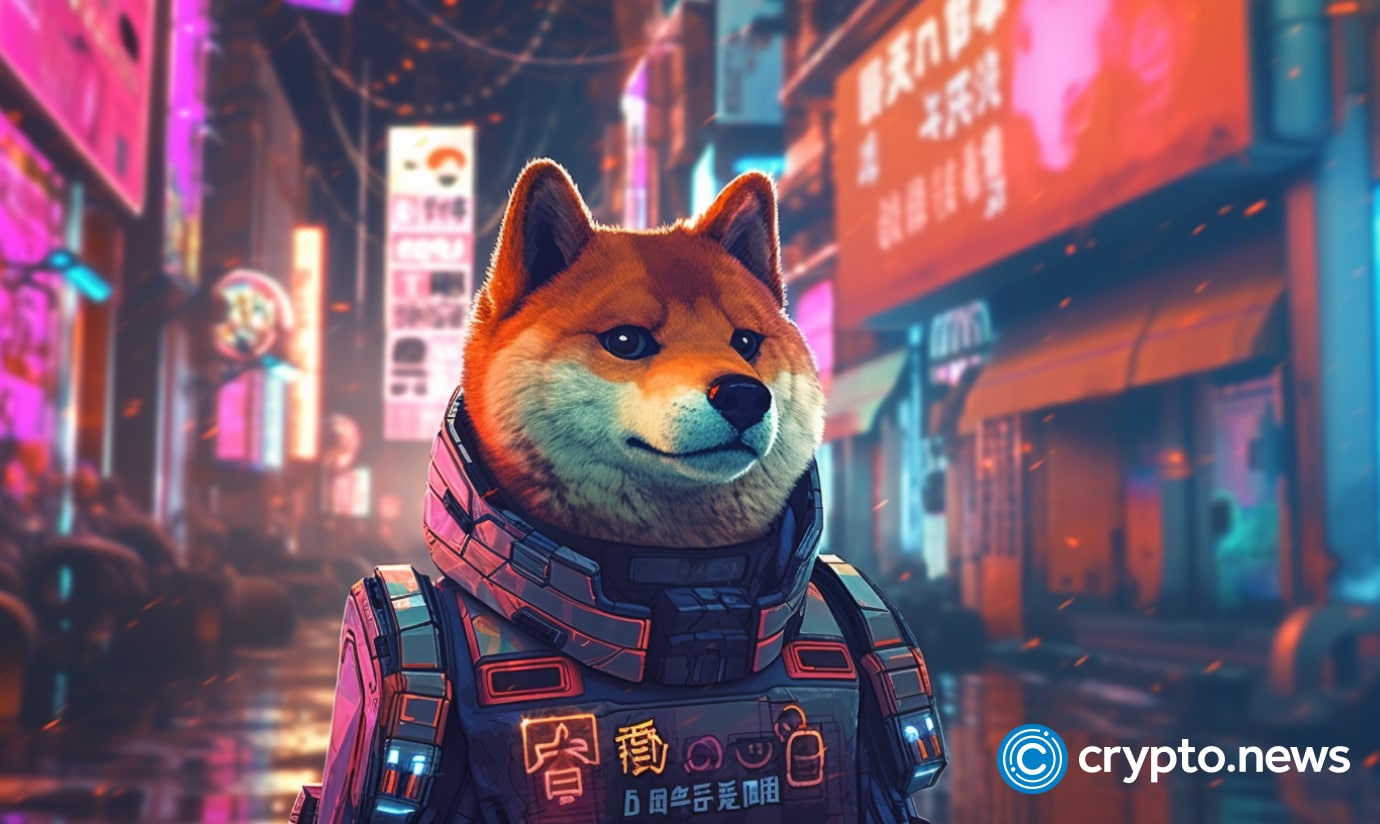 Shiba Inu (SHIB) has witnessed a 24-hour surge in its burn rate despite the latest price consolidation plaguing the asset. The asset has continued to trade in a range after the drop below $0.000008. 
Shibburn, the unofficial community-driven Shiba Inu burn tracker, called the public's attention to the recent surge in one of its latest hourly alerts. Data suggests the burn rate has increased by 393% over the past 24 hours.
While this metric projects a favorable outlook for Shiba Inu, it falls short compared to historical data and the broader burn campaign. Notably, the 393% increase in burn rate was triggered by the incineration of a mere 155.9 million SHIB over the last 24 hours.
Moreover, despite the 393% daily increase, the burn rate has significantly declined over the past week. The weekly burn rate currently stands at a paltry 358.6 million SHIB tokens. At this rate, it would take over 2,788 weeks, or 53 years, to burn 1 trillion tokens out of the extensive supply of 589 trillion.
Due to the constantly discouraging burn rate, the community has championed narratives to bolster burns. Shibarium, the upcoming layer-2 scaling solution, is expected to provide ample support and drive utility to the ecosystem.
Whale moves 2.4 trillion SHIB amid price decline
Meanwhile, Shiba Inu whales have continued to move substantial amounts of the asset across exchanges. One of the latest whale transactions involved an outflow from BinanceUS, as detected recently by Whale Alert.
Notably, a whale address witnessed an inflow of 2.416 trillion SHIB ($18.94 million) at 8:52 PM (UTC) on July 19. On-chain investigation suggests that the address might be affiliated with BinanceUS, but the exchange has not confirmed this as of press time. 
This transaction, the whale's first Shiba Inu movement, occurred when the asset was consolidating underneath the $0.000008 zone after dropping below it on July 17.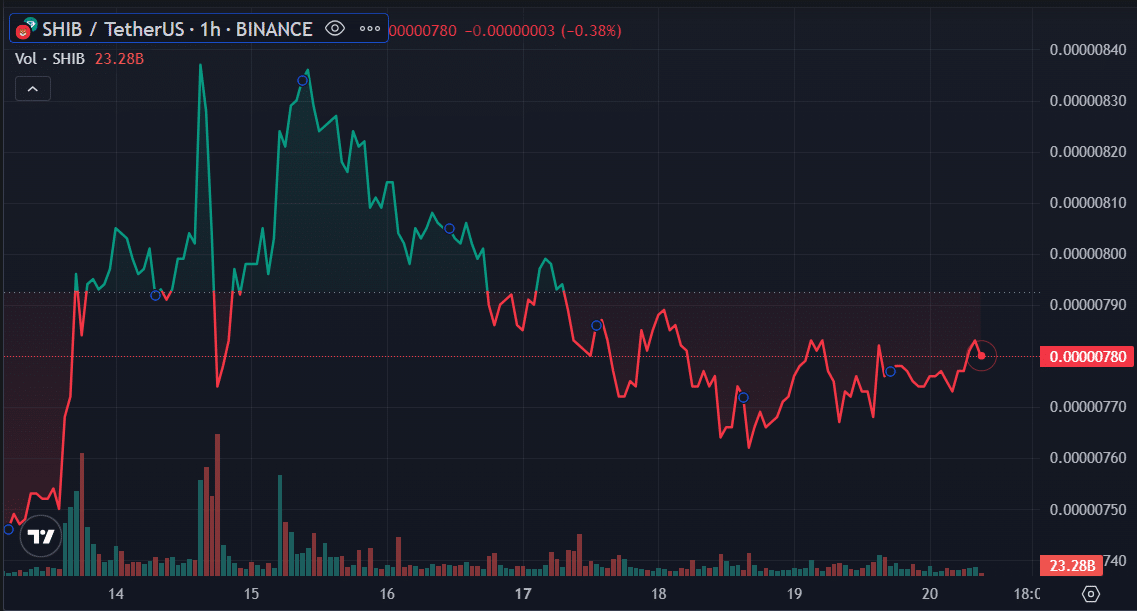 Shiba Inu failed to secure a solid position above the $0.000008 territory amid the market-wide rally triggered by the SEC vs. Ripple ruling. The asset soared to a high of $0.00000853 on July 15 but was summarily displaced. 
Despite the bearish outlook, SHIB retains a gain of 4.27% over the past week, with a 0.90% appreciation in the last 24 hours. The asset is currently trading for $0.00000780 at the time of reporting.