Shiba Inu ecosystem to showcase Shibarium in Toronto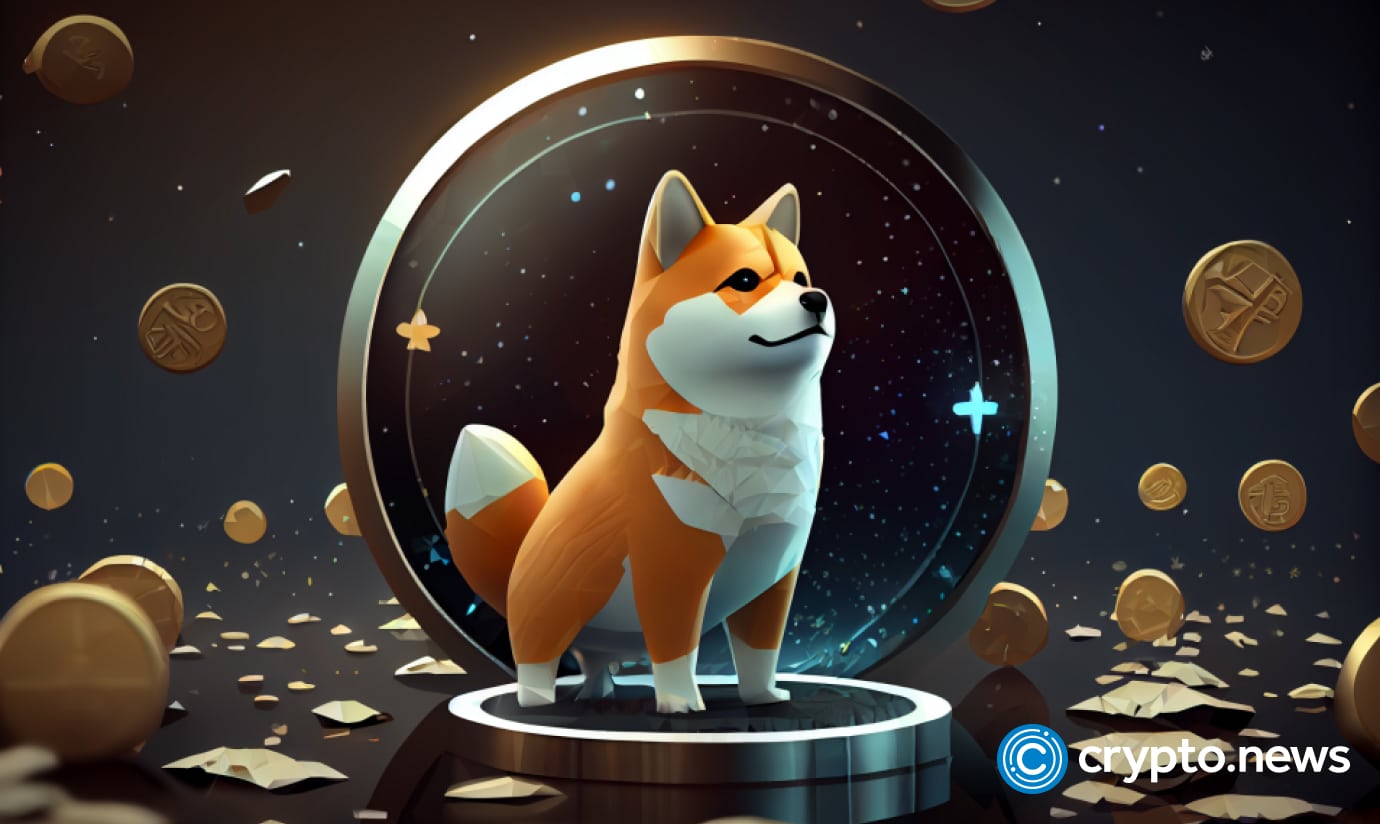 Shytoshi Kusama, the leading developer of the Shiba Inu ecosystem, has officially confirmed the sponsorship of various upcoming events in Toronto, Canada, from Aug. 13 to 17, 2023.
An official blog post revealed that Shibarium will be introduced on the first day of the conference, where Kusama will deliver a speech utilizing artificial intelligence (AI) technology.
The event will showcase the world paper for the Shiba Inu ecosystem and several branded projects' releases and also unveil the comprehensive specifications for the Treat token.
Kusama also hinted at discussions regarding the highly anticipated layer-2 Shibarium, which may be revealed on the same day. Notably, this day holds significance as it marks the third anniversary of Shiba Inu and the creation of Ethereum.
As part of the Blockchain Futurist Conference, Shibarium will host a month-long hackathon. Attendees can explore Shib the Metaverse, Shibacals, Shiba Eternity, and Shiboshis at dedicated booths highlighting Shibarium and SHIB.
New developments incoming
In the coming days, there will be new partnerships and projects under development with Shibarium Tech, such as Unification and BadIdea.Ai.
As per the Shiba Inu ecosystem leaders, the decentralized structure outlined in the Final World paper, along with the collaborative endeavors of various decentralized Shib projects and the support of the ShibArmy, establishes a strong foundation.
Shibarium's BONE token will be crucial in controlling and supporting technologies within the Shiba Inu Ecosystem and DAO. TREAT will oversee community initiatives and foster improvements, while LEASH will provide community protection and exclusivity.
The Doggy DAO and SHIB DOGGY DAO FOUNDATION will be integral parts of the Shiba Inu ecosystem, facilitating decision-making and asset management. The Doggy DAO will wield complete authority within the environment. To ensure equal representation, the ecosystem's governance will be divided into four groups, each associated with a virtual token.
Following the news, traders responded promptly. The current price of SHIB stands at $0.00000757, representing an almost 1% increase from its 24-hour low, trackers show.
Shibarium's gas token, Bone ShibaSwap (BONE), currently trades at $1.05, with a 24-hour low of $1.03 and a high of $1.06.