Short-term Uniswap (UNI) holders in loss as investors dump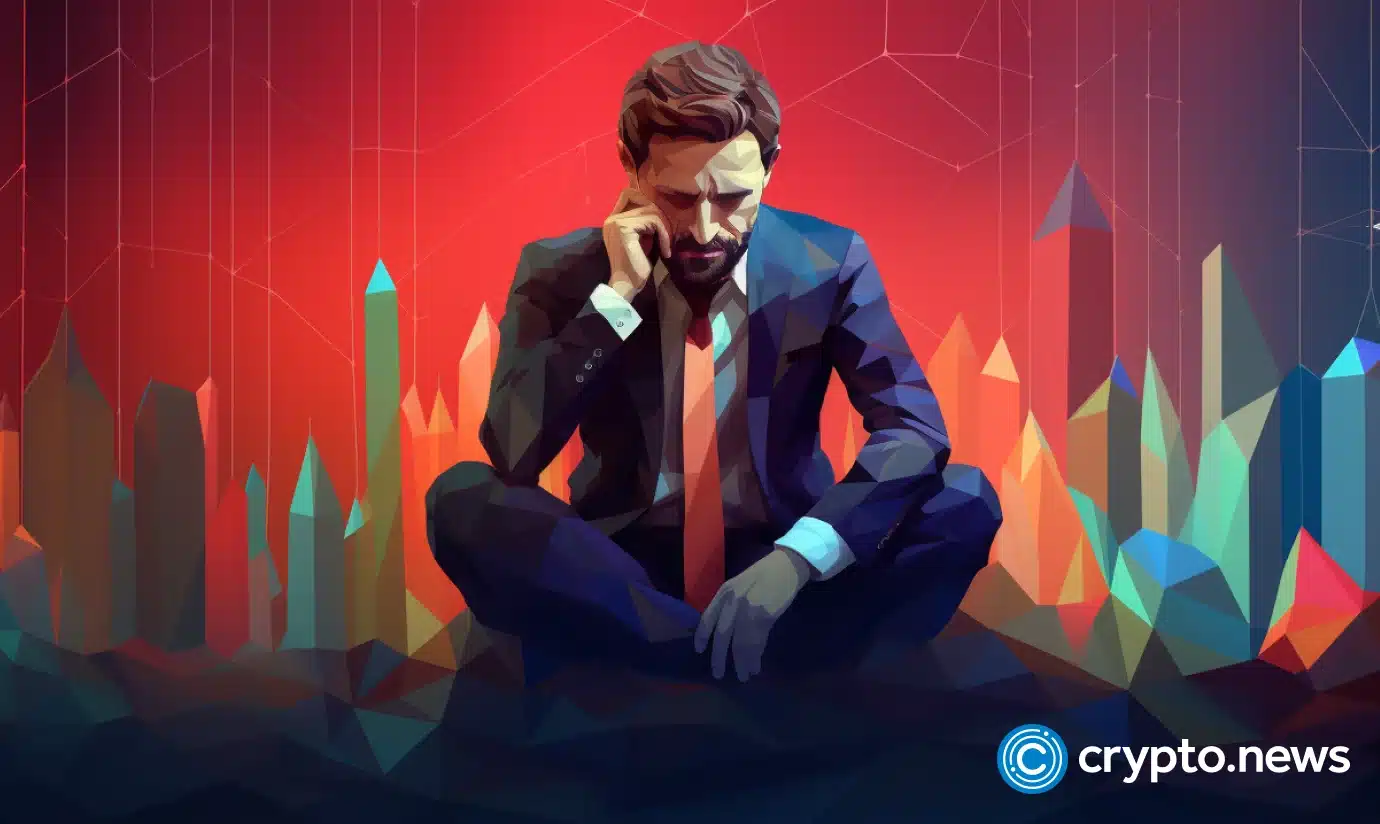 Uniswap (UNI) investors have been dumping the asset as the decentralized finance (defi) protocol started to charge swap fees.
Uniswap founder Adam Hayden announced on Oct. 16 that the protocol will start charging a 0.15% swap fee to continue its operations. Both wallet and web application users would have to pay the fee to swap tokens, according to a crypto.news report.
Moreover, users found a know-your-customer (KYC) verification hook in the open directory of Uniswap V4. Following the introduction of swap fees and KYC procedure, users on X (formerly Twitter) call the defi protocol "centralized."
Expert believes that KYC verification is necessary for Uniswap's long-term survival despite all the criticism the protocol has faced from its users.
According to the market intelligence platform Santiment, investors have begun dumping UNI tokens as the platform started to charge swap fees.
Moreover, data shows that the number of active UNI addresses has witnessed a significant rise over the past week while the network's growth declined by around 50%.
Per the market intelligence platform, UNI's market value over realized value (MVRV) indicator has dropped to negative 6.6% on a 3-day scale. In simple terms, short-term Uniswap holders suffer losses as the asset declined by 10.6% over the past month.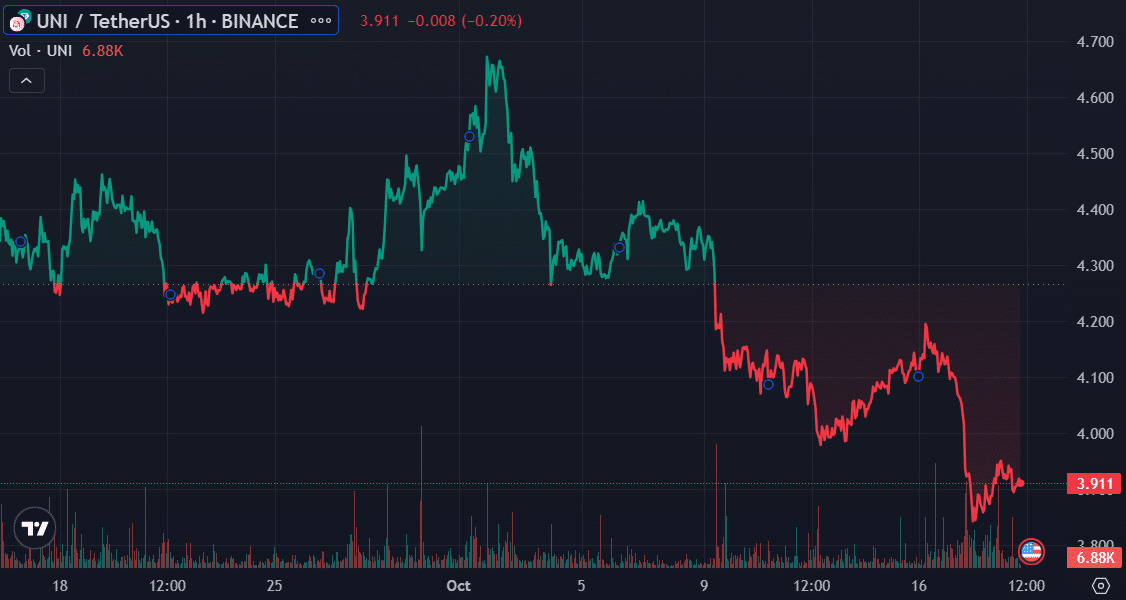 UNI is still up by 1.1% in the past 24 hours and is trading at $3.92 at the time of writing. The asset's market cap stands at $2.26 billion while its 24-hour trading volume registered a 37% decline — currently at $45 million.