Silvergate Capital has minimal exposure in bankrupt BlockFi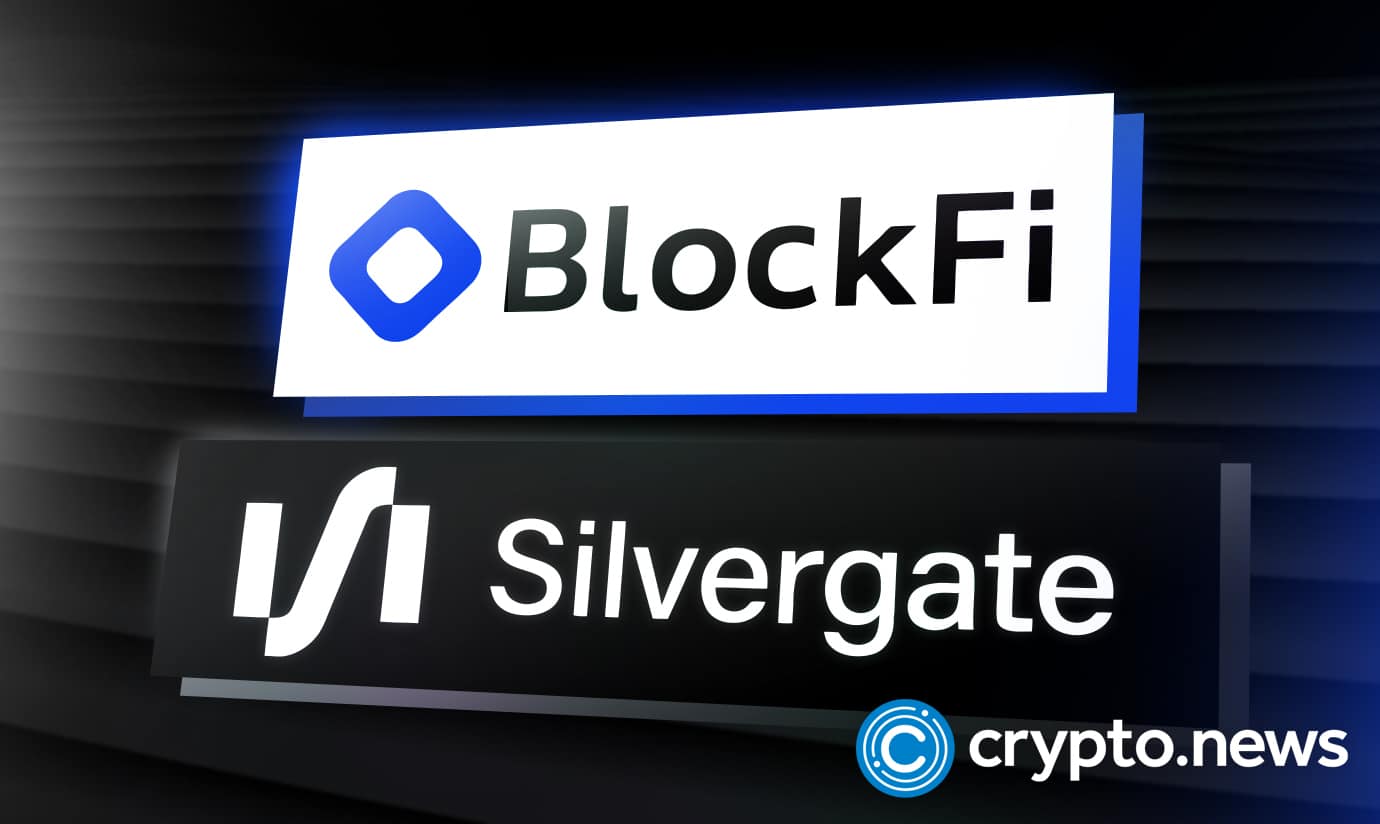 Silvergate Capital has made it clear via a press release on November 28, 2022, that it had very little exposure to the now-bankrupt BlockFi. Silvergate claims its funds in the distressed company is less than $20 million of its digital assets customers deposits.
Silvergate allays customers' fears
As Sam Bankman-Fried's FTX death spiral continues to claim more victims, triggering widespread fear uncertainty, and doubt (FUD) in the hearts of crypto market participants, Silvergate Capital, a leading crypto-focused financial institution headquartered in La Jolla, California, has assured its customers that its deposit in the embattled BlockFi is negligible.
According to a statement released by the team, Silvergate has just a $20 million deposit exposure to the now-bankrupt BlockFi and that amount represents just a fraction of its customers' total deposits which stood at over $13 billion as of Q3, 2022.
Alan Lane, the CEO of Silvergate stated:
"As the digital asset industry continus to transform, I want to reiterate that Silvergate's platform was purpose-built to manage stress and volatility. The SEN continues to operate as designed, and our support teams are available 24 hours a day, 7 days a week to help our customers during this period of adversity."
BlockFi is not a Silvergate Bitcoin loan custodian
Notably, Silvergate has made it clear that BlockFi is not a custodian for its Bitcoin-collateralized SEN Leverage loan product, adding that it has zero investment in BlockFi.
Silvergate also stated that it has a $10 million first priority lien and security interest in a cash collateral account which will b used to take care of the ACH (Automated Clearing House) services it rendered to BlockFi.
BlockFi is the latest crypto firm to kick the bucket following the collapse of FTX, which reportedly lent the former a massive $250 million in FTT tokens.
While Silvergate has now debunked all rumors concerning a possible crisis in the company, the events of these past weeks and months have proven that centralized entities in the crypto space are not to be fully trusted. Even SBF and his team claimed at some point that the exchange was in good health.