Singapore Airlines Frequent Flyer Program Launches Digital Wallet Linked to Air Miles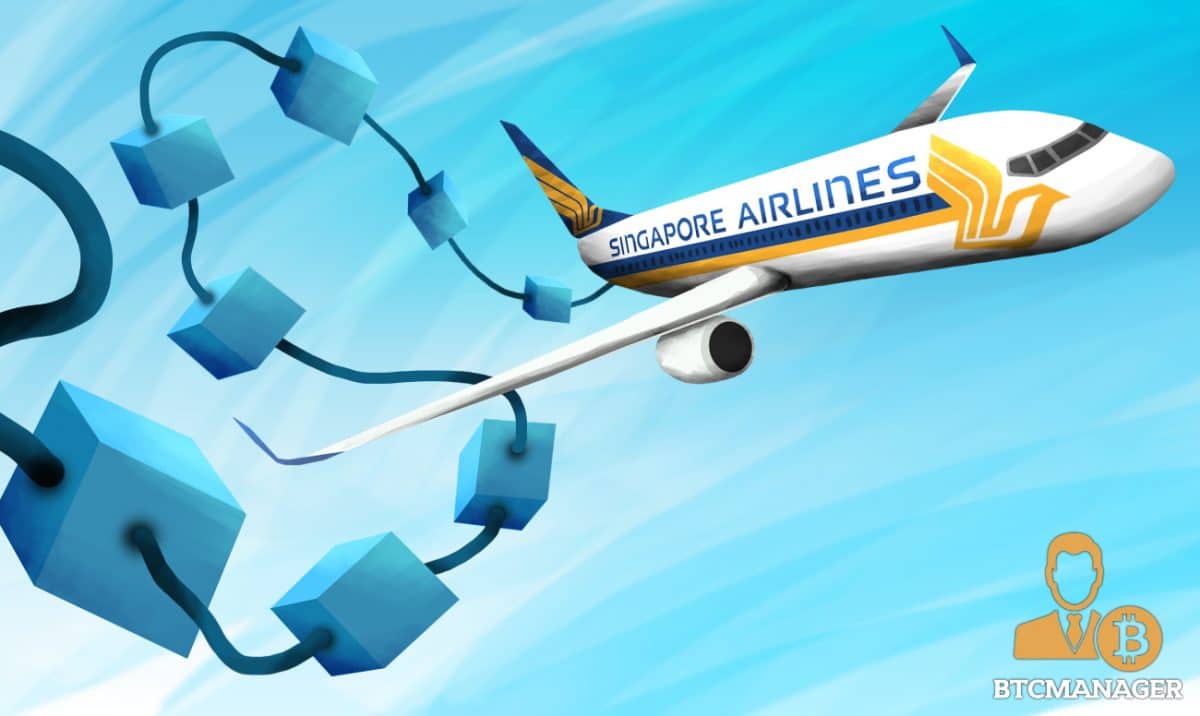 KrisFlyer, the flyer program of Singapore Airlines, has launched the world's first ever digital wallet to store air miles. A press release on the Singapore Air website on July 24, 2018, revealed that KrisPay would kick off with 18 merchants across different categories, with more to be added as time goes on.
Island-Wide Coverage
According to the press release, the world's first blockchain-based airline loyalty digital wallet will empower users to instantly and seamlessly convert their KrisFlyer miles into KrisPay credits for everyday spending at any confirmed partner merchants across the entire island. Users will be able to use KrisPay "miles" from a value as low as 15 miles (~$0.10) to pay for their purchases either partially or in full.
Users can download the respective app from the Apple and the Google Play Stores. Once installed, members can convert their air miles into KrisPay miles with the app's "instant top-up" function. Once completed, the KrisPay miles generated can be used for up to six months.
To carry out transactions, members can then scan the KrisPay QR code at the desired merchant and then input the amount they wish to pay.
At kickoff, the service will be available with 18 merchants from a diverse range of establishments including retail, food and beverage, hospitality, beauty services, and petrol amongst others. A few merchants will also offer exclusive discounts during KrisPay's opening period, and as time goes on, more merchants will be added to the program. In addition to the convenience of paying for their purchases using KrisPay miles, users will also be availed of many special promotions and discounts over the next few months.
Long-Standing Aim Achieved
BTCManager reported in February 2018 that SIA Group planned to use blockchain technology to revamp its entire KrisFlyer air miles program. KrisPay is the result of months of hard work in conjunction with KPMG Digital Village and Microsoft, amidst speculation from the cryptosphere and the wider media. Some market observers expect this to be the start of a "blockchain arms race" among major airlines.
In December 2017, BTCManager also reported that German airline Lufthansa has gone into a partnership with Winding Tree, a blockchain startup that connects customers directly to hotel vacancies and available flight spaces, cutting out the middleman and maximizing the seller's income.
Winding Tree team & our partner @lufthansa – perfect timing for a meetup at #thinkfuture18 in Hamburg! pic.twitter.com/B3ixP56lXl

— Winding Tree (@windingtree) February 8, 2018
Commenting on the KrisPay launch, Singapore Airlines CEO, Goh Choon Phong said:
"We are excited to be introducing KrisPay, a novel way for our KrisFlyer members to digitally access their miles at their fingertips, at any time. By creating a miles-based digital wallet which integrates the use of miles into their daily lives, KrisFlyer members have yet another way to use miles instantly on everyday transactions."
Interested users can find more information about KrisPay on its official website here.