Singapore's Central Bank Organizes Global Challenge for Retail CBDC Solution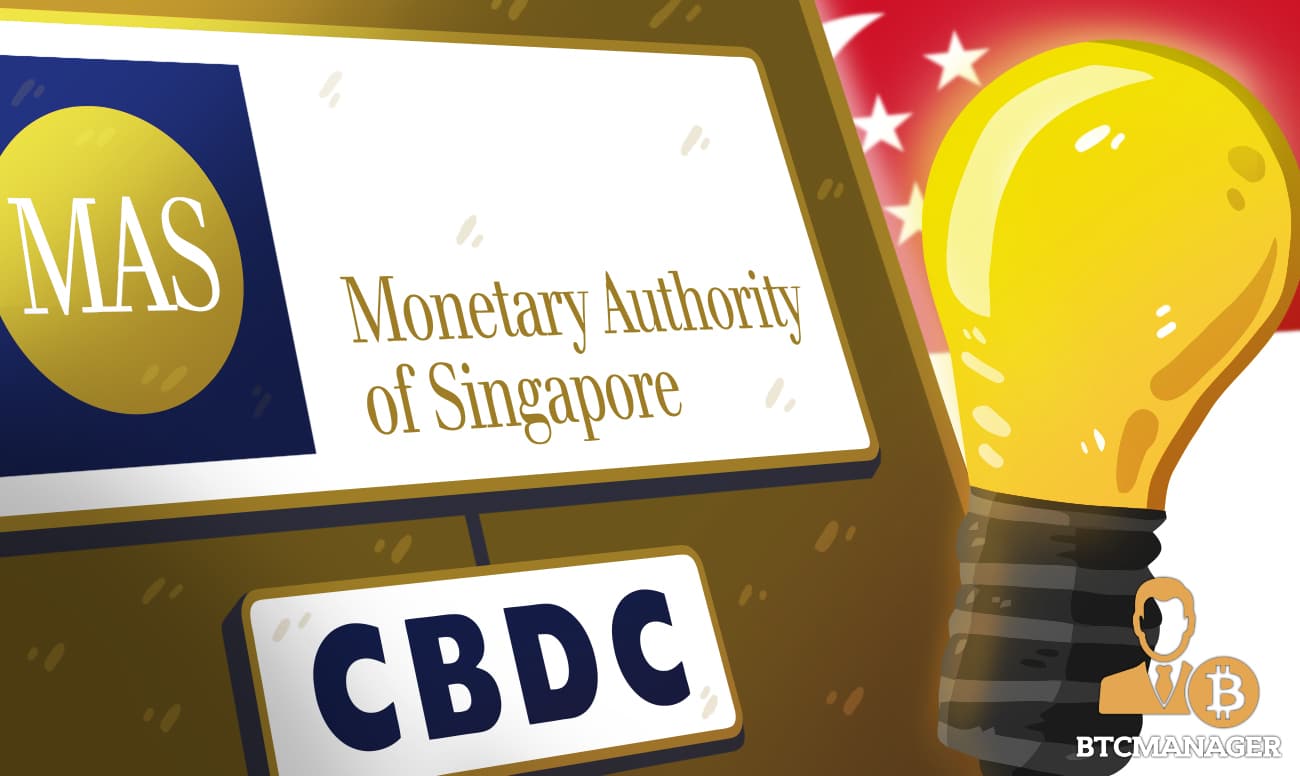 The Monetary Authority of Singapore (MAS) has launched a Global CBDC Challenge that would see global financial institutions, financial technology companies, and others submit solutions around peculiar issues surrounding retail central bank digital currencies (CBDCs). 
Winners of Global CBDC Challenge to Win $37,000 each
MAS announced a press release on Monday (June 28, 2021). According to the Singaporean central bank, the "global challenge for retail CBDC solutions" is launched in collaboration with the International Monetary Fund (IMF), the Asian Development Bank (ADB), United Nations Development Programme (UNDP), the World Bank, among other organizations.
Participants willing to take part in the challenge are expected to develop innovative solutions to problems surrounding retail CBDCs. The challenge is seeking solutions for three main areas to boost widespread retail CBDC adoption. They include distribution, instrument, and infrastructure, which are expanded into 12 problem statements.
For CBDC distribution, part of the challenge asks if it is possible for a retail CBDC solution can safeguard users' data while monitoring transactions to prevent money laundering and other illicit activities. Meanwhile, for CBDC instrument, participants are to answer if a retail CDBC system can "be embedded with additional functionalities beyond a basic transfer of value without requiring users to use smartphones (or other expensive/complex hardware)."
Entrants for the Global CBDC Challenge are to make their submissions on July 23, 2021. Thereafter, 15 finalists will be selected to pitch their solutions at the upcoming Singapore FinTech Festival holding between November 8 – 12, 2021. The organizers will select up to three winners, with each receiving S$50,000 ($37,245) in prize money.
Commenting on the information initiative, MAS Chief FinTech Officer, Sopnendu Mohanty, said:
"Through the Global CBDC Challenge, MAS hopes to encourage innovator communities worldwide to develop and showcase solutions that can maximise the potential of CBDC to deliver efficiencies to payment services, improve financial inclusion, consistent with central banks' core mandate of monetary stability."
MAS has been experimenting with a wholesale CBDC, but the Singaporean central bank does not appear to be in a hurry for a digital currency launch. Meanwhile, central banks in Asia seem to be ahead of other apex banks globally in their CBDC efforts.
With China leading other countries with extensive digital yuan trials, South Korea and Japan are also carrying out various CBDC pilots as the race heats up across the Asia Pacific region. Central banks in Africa are also coming up with national digital currency projects.