Singapore: DBS Bank Gets Regulatory Approval from MAS to Offer Crypto Services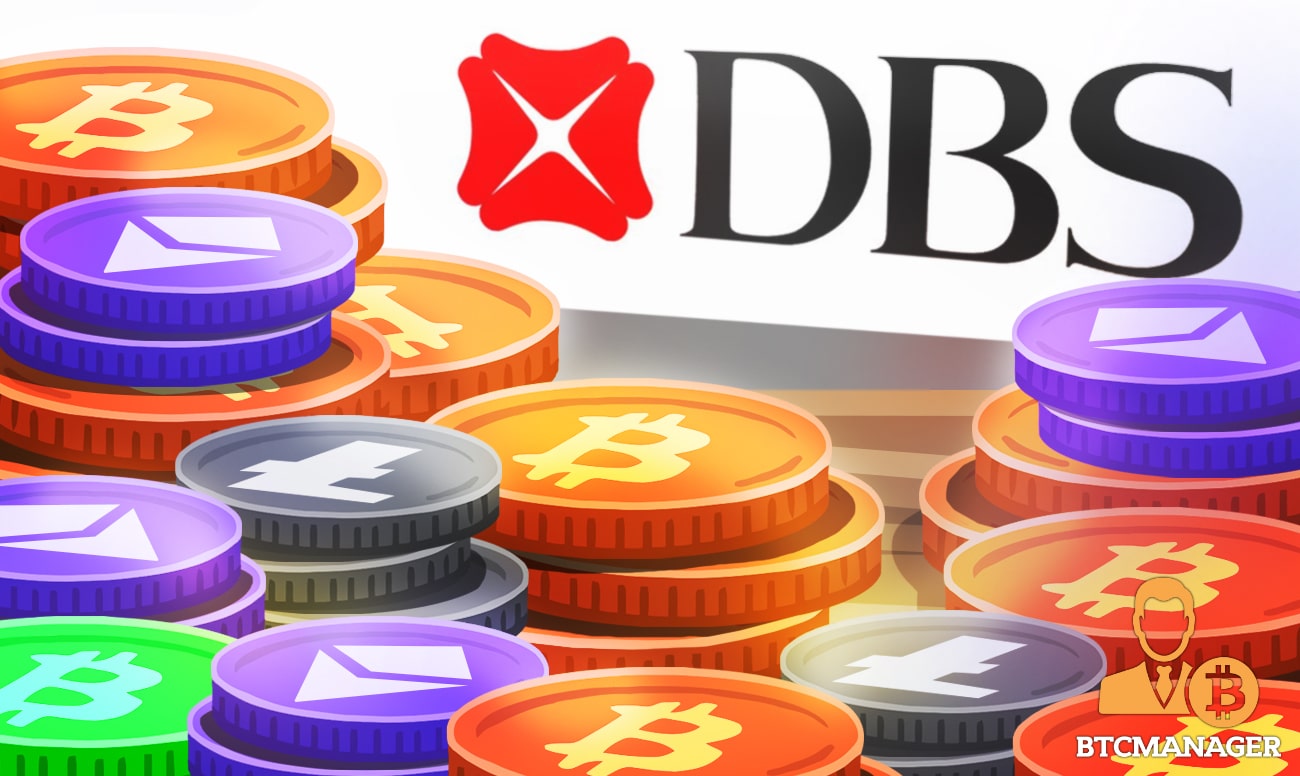 Singapore-based DBS Bank's brokerage arm has received "in principal" approval to begin offering crypto services to asset managers and companies.
DBS Bank Launches Crypto Services
According to a Coindesk report published today, major Singaporean bank DBS Bank's brokerage arm – DBS Vickers – has finally obtained the go-ahead from the national financial regulator to offer digital currency services to asset managers and other firms.
Specifically, DBS Vickers has bagged approval from the Monetary Authority of Singapore (MAS) under the country's Payment Services Act.
For the uninitiated, Singapore passed its Payment Services Act in 2019 which requires all-digital payment service providers to receive licenses to operate their business in the country.
Once the bank receives its license, it will be able to directly support managers and companies through its DBS Digital Exchange (DDex) which will enable them to gain seamless access to its digital payment token services.
Notably, this would make DBS one of the first financial institutions in the world to receive such approval from the MAS. The financial institution added it is working diligently to meet all of MAS' requirements.
Commenting on the development, Eng-Kwok Seat Moey, group head of capital markets at DBS, noted:
"We are pleased to have made steady progress on our digital asset ecosystem in the six months since we launched the DDEx last year. We have seen keen interest among asset managers and corporates for access to digital payment token services."
Booming Crypto Landscape in South-East Asia
While Asian powerhouses like China and India are yet to publicly embrace cryptocurrencies or formulate a conducive regulatory environment for digital assets, small Asian nations are not wasting any time in embracing the digital economy.
Singapore, which is widely regarded as a global crypto hotbed due to its crypto-friendly regulations was recently found to have the majority of its youth investing in leading digital currencies such as bitcoin (BTC), ether (ETH), and others.
Similarly, neighboring Malaysia has been trying to attract the capital interested in crypto ventures to its shores.
BTCManager reported in October last year that the Malaysian financial watchdog had revised its IEO and DAC guidelines to create a more conducive and safe regulatory environment for individuals interested in investing in crypto projects.