Singaporean Crypto Association Taps Blockchain for Transparent Voting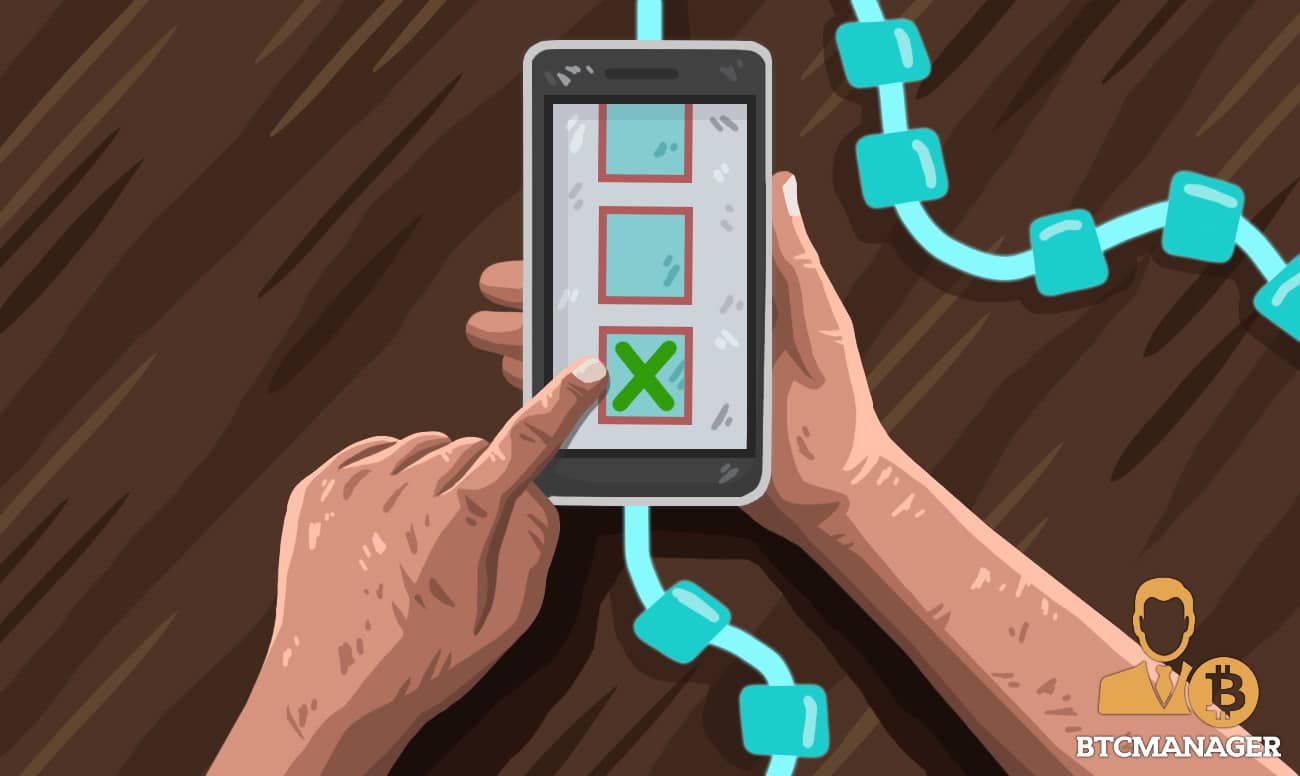 The Association of Cryptocurrency Enterprises and Start-ups, Singapore (ACCESS), has announced that it has successfully integrated and used distributed ledger technology (DLT) for voting during its recently held annual general meeting (AGM), making it one of the first platforms in the world to implement blockchain-powered voting in a live environment, reports Finews.Asia on January 13, 2019.
ACCESS Conducts Transparent Voting with Blockchain 
In a bid to curb malpractices in the voting process, foster transparency and preserve the anonymity of voters, the Association of Cryptocurrency Enterprises and Startups, Singapore (ACCESS) has successfully conducted an on-premise blockchain voting.
Per sources close to the matter, the ACCESS blockchain solution is developed by JEDTrade, a Singaporean enterprise blockchain solutions provider and it's powered by the Ethereum smart contracts network and Metamask.
The team says the blockchain solution takes advantage of the immutability property of blockchain technology to prevent double voting and increase transparency, while also protecting the anonymity of members during vote casting.
Blockchain Is the Future of Governance
Commenting on the significant achievement, Anson Zeall, Chairman of ACCESS reiterated that the blockchain solution upholds the ethos of democratic voting, adding that blockchain technology is the future of corporate governance.
In his words:
"The DLT voting system helps uphold the true values of democratic voting, ensuring that authentic votes are legitimately accounted for, with a transparent audit trail.  We are seeing the future of corporate governance through the implementation of blockchain technology starting with our most important corporate governance event, our AGM."
The team says members' anonymity is established by making it impossible for a vote to be traced back to its originator. To achieve this, a list of voting codes are generated in a random pattern, hashed and stored in a smart contract, before the physical copies are printed as QR codes and distributed to members randomly.
While blockchain technology is rapidly gaining traction in various areas of the global economy, from supply chain to decentralized finance (DeFi), the potential of DLT in the voting process is also increasingly being explored in various jurisdictions.
In related news, BTCManager informed on January 7, 2020, that the United States Department of Elections is now studying the usefulness of blockchain technology in elections and find out if it could replace the existing voting methods.