Six Japanese Brokerage Firms Establish Japan Security Token Offering Association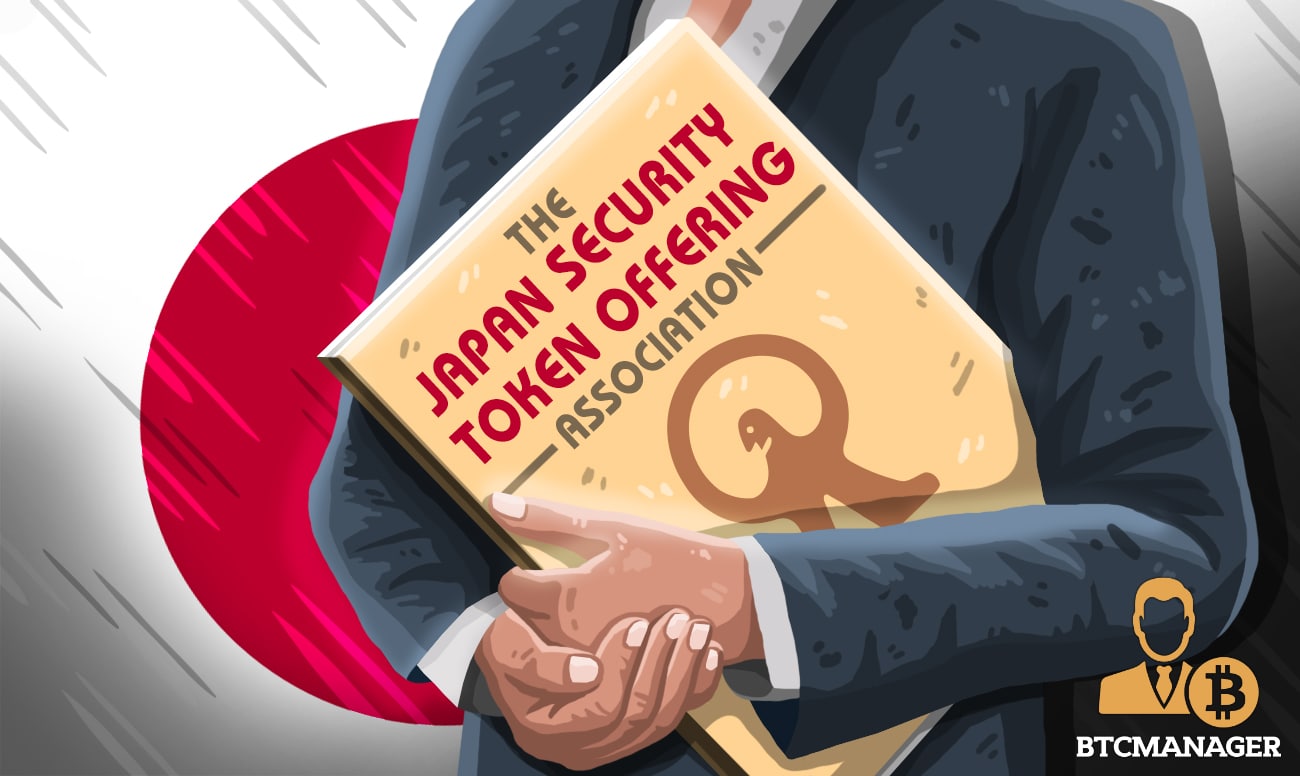 Six among the leading securities companies in Japan including Monex, SBI Securities, and Rakuten Securities have officially established the Japan Security Token Offering Association. The announcement comes directly from Monex, October 1, 2019.
The Japan STO Association
Simply put, security token offerings (STOs), are when an initial coin offering (ICO) and an initial public offering (IPO) meet halfway – an STO is an asset-backed token where the ownership details of the investment product are recorded on a blockchain.
This new type of financing is becoming incredibly popular in different nations of the world and with the formation of the Japan Security Token Offering Association, Japan does not want to be outdone. In fact, this organization aims to create the best environment for the development of this new financing model. In particular, the association has the task of protecting investors by helping companies to comply with laws and regulations.
The association is made up of the six largest Japanese securities firms which are: Monex, SBI, Rakuten, Nomura, Daiwa, and Kabu.com Securities.
STOs Attract Institutions

Although ICOs monopolized the scene in 2017, regulatory bodies like the United States Securities and Exchange Commission (SEC) later in 2018 considered a majority of these ICOs as 'unregulated securities'. This caused a large number of ICOs to shut down and return the capital to the investors. Considering the regulatory vacuum present in 2017, it has meant that many of these ICOs were real scams, hence the difficulties they face today.
STOs on the other hand, don't have to face such issues since companies list their tokens as securities from the beginning. They need to file for exemptions that protects them from future Cease and Desist orders, as has happened with many ICOs.
It seems that the market is slowly evolving to ensure a healthy development of this new type of instrument. As reported by BTCManager on Septemeber 30, even major cryptocurrency exchanges have come together to formulate a rating model for cryptocurrencies to justify the listing of a cryptoasset to American regulators.
Some believe that the craze that erupted for ICOs in 2017 could even be repeated with STOs, as the notorious co-founder of Morgan Creek Digital Assets, Anthony Pompliano noted: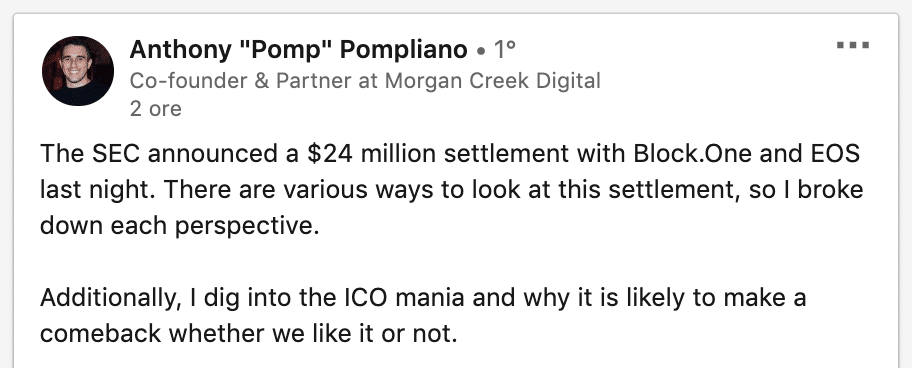 [Image Source: Anthony Pompliano via LinkedIn]