Sleap.io launches web3 hotel booking platform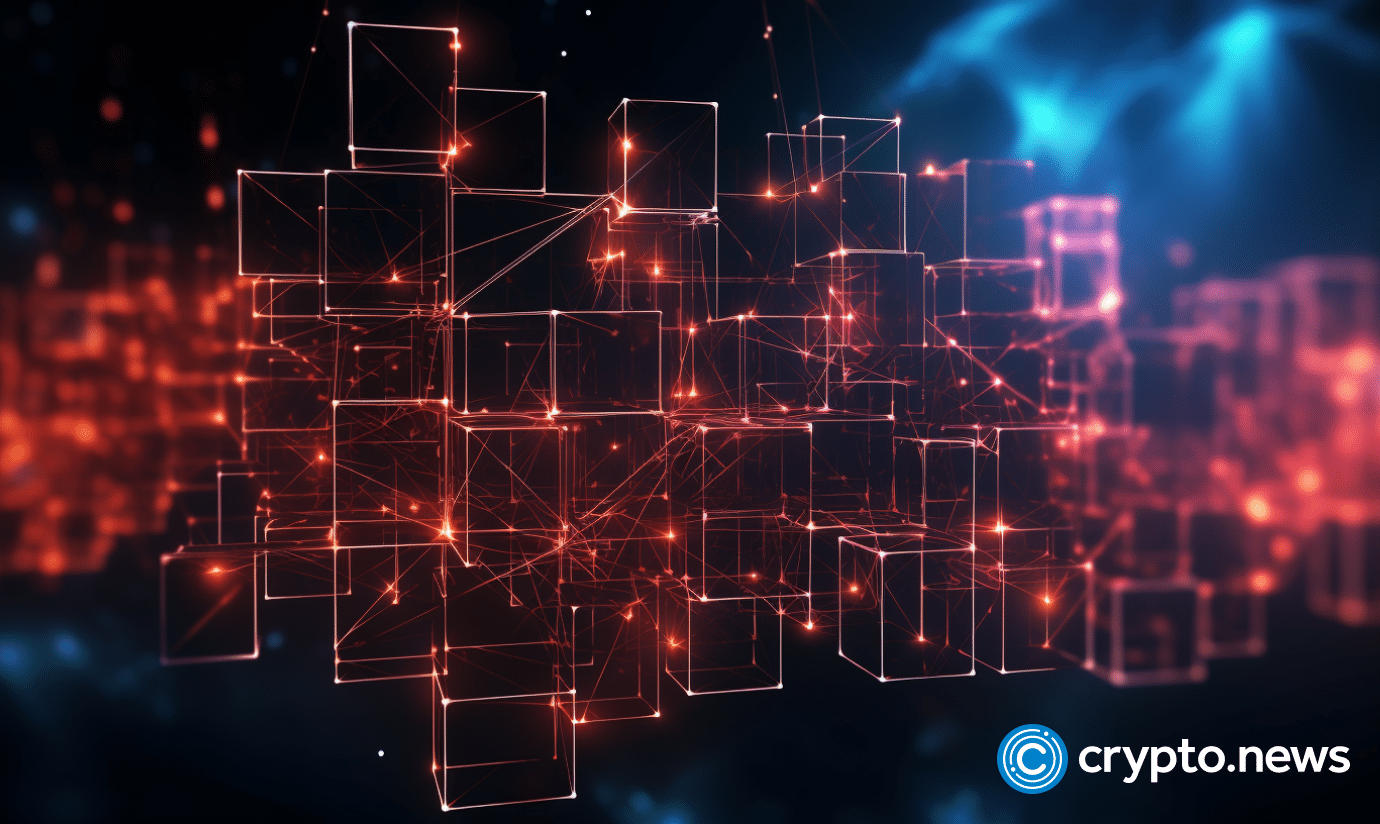 Zurich, Switzerland, Sep. 27, 2023, Chainwire
In celebration of World Tourism Day, Sleap.io is launching a web3 hotel booking platform, incorporating decentralized technology and crypto to improve user experience.
User-focused booking simplified
Through Sleap.io, users will connect with popular options like Metamask and Coinbase Wallet to access exclusive user rates.
When users initiate a search for accommodation, the platform goes a step beyond the conventional booking process by minting the request into a unique non fungible token (NFT).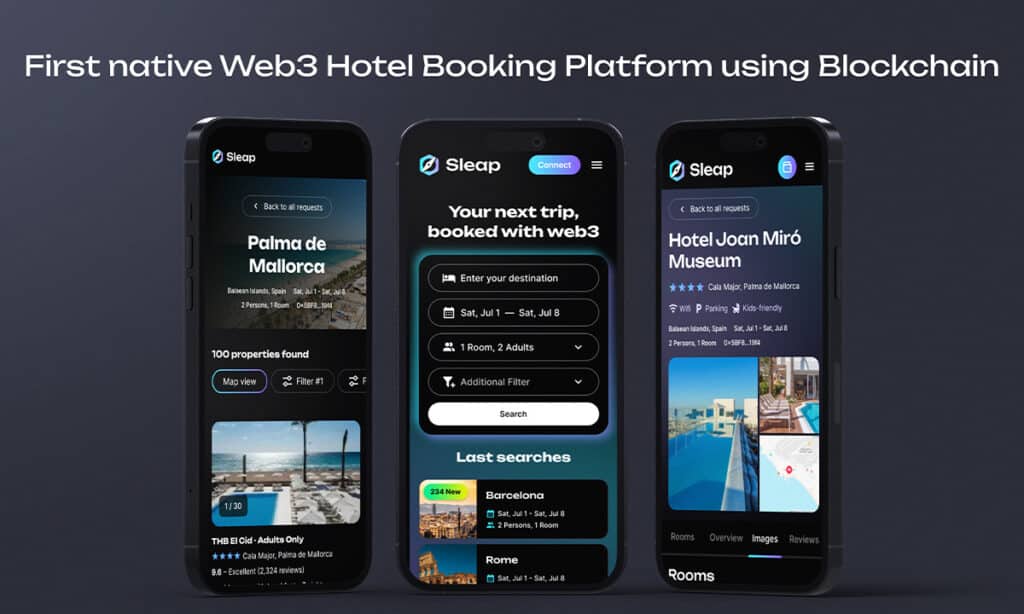 Every completed booking is also minted into its own unique NFT, offering not just a confirmation but the promise of future transferability and additional layers of utility.
This approach allows hotels and partners to respond with personalized real time offers to Sleap.io users.
Web3 in travel
Integrating web3 into the travel industry is still in its early stages, but recent initiatives by major airlines like Lufthansa and Etihad signify that a larger transformation is underway.
With specialized blockchains like Camino Network focusing solely on travel, it's evident that we're only at the beginning of this monumental shift.
Michael Ros, the founder of Sleap.io, said:
"Being the pioneering hotel booking platform operating on the blockchain fills me with immense pride. However, it's not merely about being the first; it's about our commitment to excelling in this emerging web3 era. The adoption of web3 is rapidly gaining momentum, and we are enthusiastic about leading the way in this industry-wide evolution."
Industry recognition and financial backing
In July, Sleap.io closed an investment round featuring investors such as Falkensteiner Ventures, Next Floor, Ralf Usbeck, and Tectris.vc.
The platform has also received several accolades, including winning the Epic Web3 Awards in June.
Sleap.io is also in the running for Europe's Top Web3 Startups at European Blockchain Convention in Barcelona and has been nominated for the Travolution Award, solidifying its standing in web3 and travel industries.
Strategic partnerships
Sleap.io aims to not only strike alliances but embed itself in web3. The platform is partnering with some of the largest web3 companies and communities, creating building blocks for a robust, interconnected network.
Blockchain's role in lowering costs
By harnessing blockchain technology, Sleap.io reduces transactional fees and commissions, traditionally as high as 15-30% of the average booking value.
The platform is built on the Camino Network blockchain, which is tailored for the travel industry and offers high cost-effectiveness.
Because of the decentralized nature of crypto, the need for traditional banking systems is eliminated, resulting in significant cost savings for travelers.
This financial innovation underscores Sleap.io's commitment to providing a more affordable and transparent booking experience.
Advanced personalization through AI
Set for a Q1 2024 release, Sleap.io will introduce an artificial intelligence (AI)-driven feature that provides travelers with highly personalized hotel recommendations based on user preferences.
Dynamic photo sorting aims to enrich the visual journey, with continuous learning algorithms refining the user booking experience over time.
Unveiling market potential
As the global hospitality market reached nearly $4.7 trillion in 2023 and is forecast to grow to $5.8 trillion by 2027, there can be opportunities for Sleap.io.
With projections indicating that the number of crypto wallet users will reach 1 billion by 2025, Sleap.io is set up to cater to a high spending, tech savvy demographic.
Conclusion
Sleap.io offers a new way to book hotels while enhancing the travel experience. By creating a user centric, efficient, and personalized ecosystem, the platform aims to redefine how the world engages with travel and hospitality.
About Sleap.io
Sleap.io is building a web3 hotel booking platform. Through crypto wallet integration and NFT booking, it provides exclusive user rates and personalized offers.
Backed by prominent investors and industry recognition, Sleap.io is also striking key partners in web3.
Built on the Camino Network, Sleap.io aims to reduce middlemen elevating the high costs imposed on hotels and customers, enhance personalization with AI, and capitalize on a growing market to redefine travel for the tech-savvy user.
Social media links:
Twitter: www.twitter.com/sleap_io
Linkedin: www.linkedin.com/company/sleap-io
About Camino Network
Camino Network is the travel industry blockchain and is backed by more than 150 industry supporters and CHF 10 million in funding. Fueled by the Camino token, the platform provides the global travel industry with a versatile network to expand current business models and to create new touristic products that will delight travelers and business partners.
Contact
CEO
Michael Ros
Sleap.io
[email protected]
Disclosure: This content is provided by a third party. crypto.news does not endorse any product mentioned on this page. Users must do their own research before taking any actions related to the company.