SocialMedia.Market to Launch Innovative Ethereum Platform for Influencer Marketing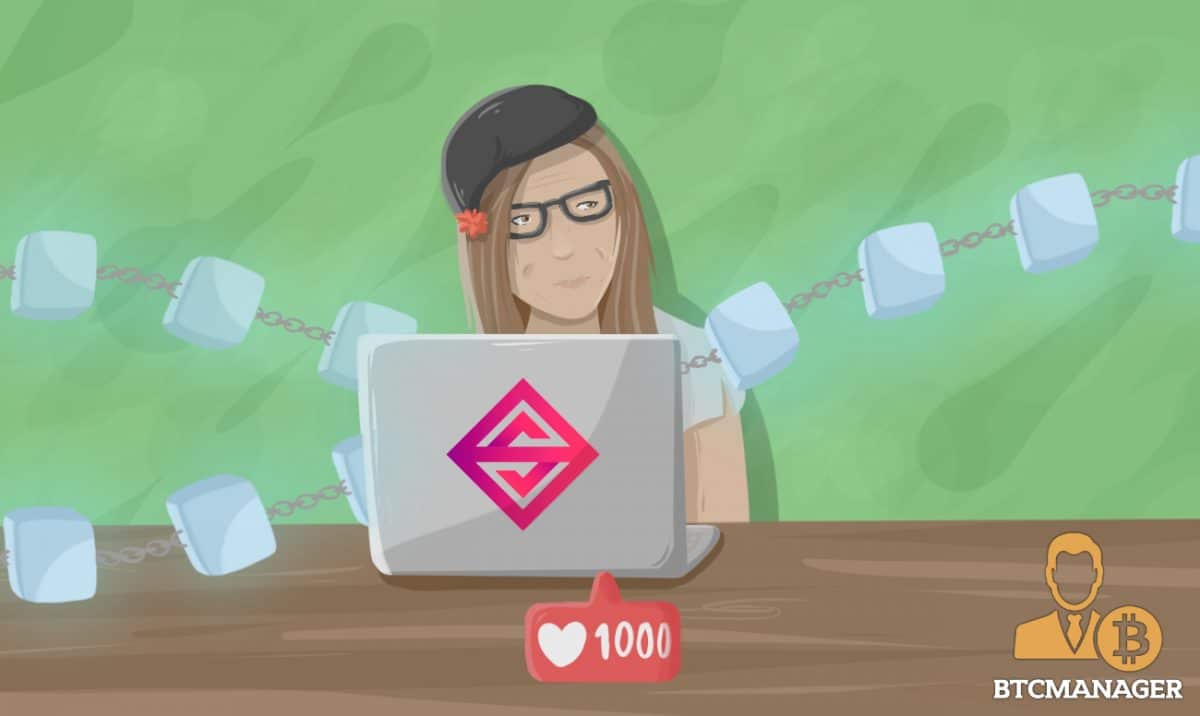 There is a problem that almost every company that is trying to find an audience or customer base is having. People don't like ads. According to a 2016 report by Global Web Index, almost half of all web users have some sort of ad blocker in place. Pay per click style ads are also suffering from fraudulent clicks, and automated systems like the one Google uses on YouTube saw a massive drop in usage after the infamous Adpocalypse.
The Problem With Advertising Today
As a way to both get around ad blockers and reach more specifically targeted online communities, advertisers have come up with a technique called influencer marketing. Influencer marketing is when a company pays a well respected social media presence like a Twitter user with thousands of followers, a popular YouTuber, or a blogger with a broad following, to disseminate information about their product or service. This is usually done in an unobtrusive way, or in such a way that it blends in better with the content that the influencer usually produces or shares.
While influencer marketing may seem to be a great alternative to traditional online or offline advertising, it's not without its issues. The market is highly opaque and difficult to understand. Fees for companies that manage influencers can range from low to ridiculous, and fraud and miscommunications are prevalent.
The Social Media Solution
SocialMedia.Market claims that they have a viable solution for this burgeoning advertising market. Not only is their solution elegant and easy to understand, but it also makes brilliant use of blockchain technology.
As an Ethereum-based platform that will offer its own ERC-20 tokens, called SMT, transactions made on the SocialMedia.Market network will be done using SMT.
The platform will provide an open, transparent marketplace for influencer marketing services that anyone can use. It not only allows well-established influencers to sell their services, but it also allows up and coming influencers to offer access to their communities as well.
In addition to providing the marketplace, SocialMediaMarket will also offer innovative real-time data analysis tools, as well as tracking returns on investment, or ROI. This data can then be processed into a real-time cost per engagement, or CPE metric, which is essential in understanding the cost-effectiveness of an ad campaign.
The entire process from start to finish is securely controlled by Ethereum smart contracts that provide both stability and transparency.
SMT Token Details
The ERC-20 token called SMT will facilitate transactions on the market. Holders of SMT may be able to get additional rewards by participating in SocailMedia.Market's innovative dispute resolution process – more on that later.
Total token supply: 40,000,000,
Token type: ERC-20,
ICO Dates: Phase 1 begins December 7, 2017, through to December 14, 2017, Phase 2 on February 9, 2018 through to February 23, 2018,
Contribution methods: bitcoin and ethereum,
Minimum contribution: 0.01 ETH,
Exchange rate: 1 ETH = 800 SMT,
Distribution: 20 percent in ICO phase 1, 60 percent in phase 2, 15 percent for platform functionality, and five percent for partners, advisory board, and bounties.
Innovative Dispute Resolution Process
Let's face it, disputes happen, especially when it comes to creative endeavors like advertising or marketing. What happens when an advertiser and an influencer have a disagreement or dispute? SocialMedia.Market has built in a fail-safe of sorts within their smart contracts to compensate for this eventuality. Let's go through a possible scenario.
Jessica is a successful YouTuber with 100,000 subscribers. Each week, she releases videos about the latest tech news and products. Jessica agrees with an advertiser to include a 30-second segment in one of her videos. Jessica makes the segment, but the advertiser feels for whatever reason that they are not satisfied with the result.
The two parties then enter the official dispute resolution process. In the process, various parties including some qualified investors in SMT, are allowed to vote on the dispute to decide the outcome. As a reward for participating in the dispute resolution process, the smart contract releases an SMT reward to those who voted on the outcome.
Who is allowed to vote in a dispute process? According to the whitepaper, anyone who holds "a certain amount of tokens" in their account, or are approved as a resolution expert, can participate and receive an SMT reward. The paper later goes on the clarify that the number of tokens to be held will be determined by the community at a later date, presumably once the platform goes live.
The Team behind SocialMedia.Market
The project is lead by an experienced and dynamic team of talented individuals from around the globe.
The CEO and founder of the company, Dmitry Shyshov comes from a background in e-sports, and games marketing. His company R.Games and Nontita Limited have sold more than 10 million units in the last three years and engaged over two million users every year. Shyshov has a deep and active understanding how online marketing works, and he is an early adopter of influencer marketing.
Co-founder and CMO Alexandra Morozova also comes from R.Games and Nontita Limited. She specialized in working with social media influencers in the games and e-sports fields. With more than seven years experience, Morozova has worked on marketing campaigns for major companies like Apple, Sony, Dell, and Microsoft among others.
Maksym Churkin is the tech lead, and he is a modular architecture specialist and Scrum master. With more than seven years experience in SaaS applications, Churkin will be responsible for all technical aspects of the project's operation.
Business development manager Viktor Perekhod comes from a background working with industry leaders like Volvo, Samsung, and Vodafone, and is an expert in identifying new business opportunities. Perekhod joins with more than eight years experience in business development.
The Bottom Line
So what is SocialMedia.Market's main advantage in this new advertising market? Aside from transparency, and inclusiveness for smaller influencers, one of the most important aspects of SocialMedia.Market's offering is cost. Many influencer agencies and agents charge up to 50 percent commissions. Also, they typically have no formal dispute process in the event of a problem occurring.
The creation of an open, transparent and fair marketplace for influencer marketing could have long and profound effects on the way advertisers and customers communicate.