Socios.com Launching Debit Card with Chiliz (CHZ) Support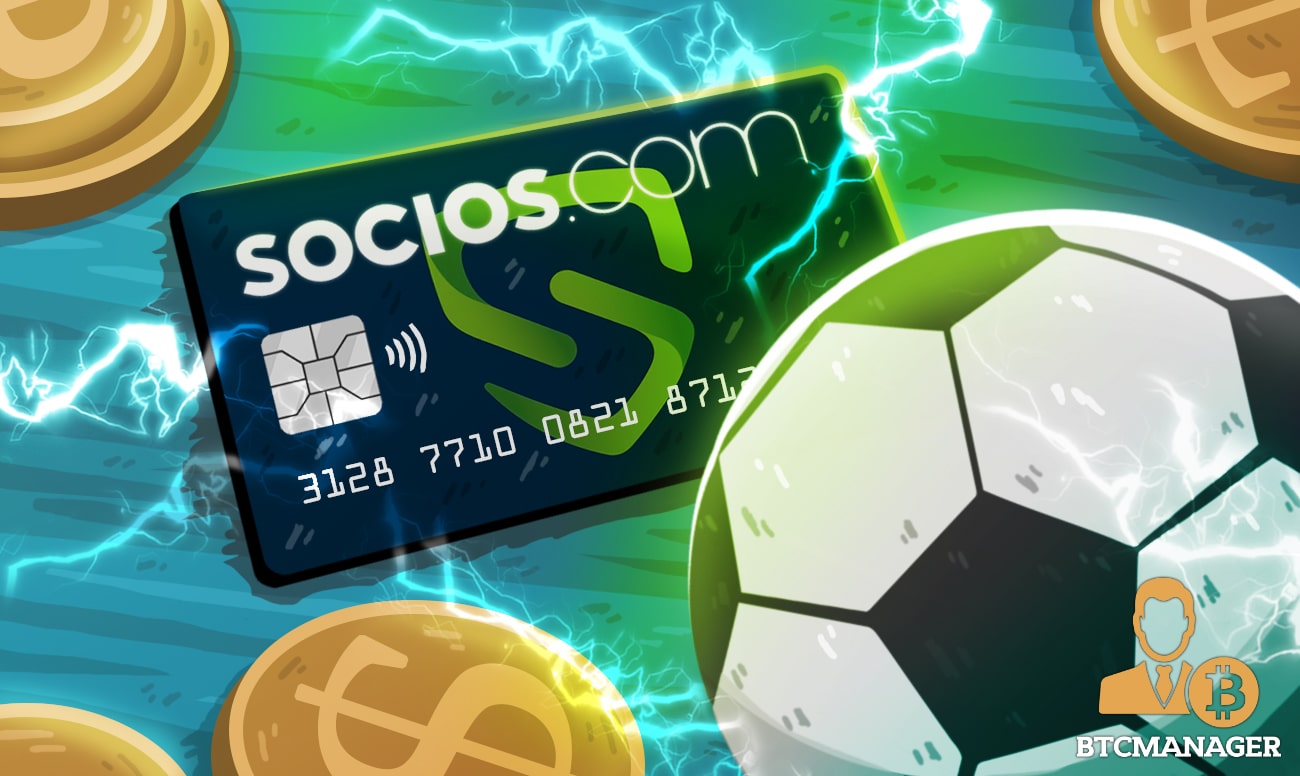 Socios.com, a first-of-its-kind project that's focused on bringing sports fans closer to their favourite clubs and players with blockchain technology and the Chiliz ($CHZ) altcoin, has announced plans to launch SociosID, a blockchain-based identity verification solution and a prepaid debit card that will make it easier for CHZ holders to spend their coins or withdraw it for fiat currency, according to a blog post on February 24, 2020.
Socios.com to Add Two Innovative Features 
Socios.com has announced plans to roll out the SociosID feature and a prepaid debit card aimed at giving holders the ability to spend or withdraw their CHZ coins in real-time.
As stated in its blog post, SociosID will function as a distributed ledger technology (DLT) based identity verification solution for the entire sports and entertainment ecosystem, giving users and fans a global identity number which can be customized based on the amount of Chiliz (CHZ) a fan holds.
The team says the SociosID solution will be integrated into the Socios.com mobile app and it will enable verified sports fans to enjoy various benefits, loyalty rewards and more.
In the same vein, starting from the summer of 2020, Socios.com users and holders of CHZ will have access to a prepaid debit card that is designed to facilitate real-time spending and withdrawals of CHZ, as well as a vast array of supported currencies.
Socios Bringing More Excitement to Sports 
What's more, the team has made it clear that the prepaid card will function as both the Socios.com membership and payments card at the same time, enabling anyone to quickly redeem Socios.com rewards, and access partner rewards in real-time, among other exciting benefits.
The SociosID solution and the live prepaid debit card is expected to go live this summer, starting from the European market, followed by the Latin American region, then Turkey and Asia.
Commenting on the innovative project, Alexandre Dreyfus, CEO of Socios.com reiterated that blockchain-based identity verification is one of the excellent use cases of revolutionary technology and Socios.com is determined to leverage DLT in transforming the sports ecosystem.
He said:
"Our focus is to launch a product that will be used by fans but more importantly will be connected to some of our partners' ecosystems. This will allow fans to be empowered with their Fan Tokens but also rewarded with $CHZ and benefits thanks to this card."
The Socios.com platform is rapidly gaining traction across the sports and entertainment industry, as a vast array of clubs including West Ham football club, and Paris Saint Germaine have all joined the platform.