Solana DeFi protocol Friktion sunsets front end app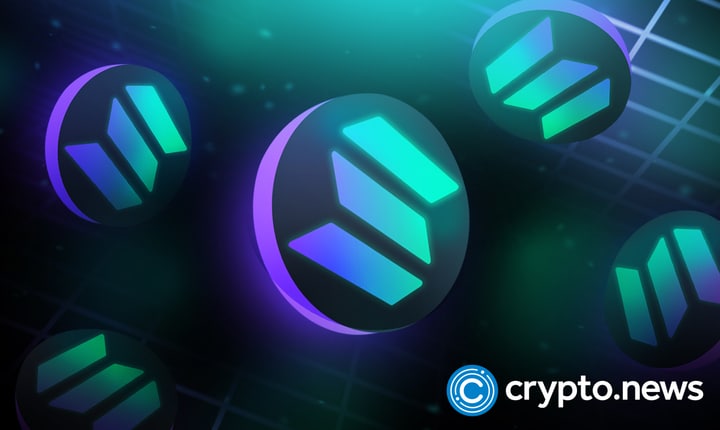 Solana-based DeFi portfolio management protocol Friktion has sunset its front end app, and asked users to withdraw their funds.
Friktion was among several DeFi protocols offering structured products in the Solana space.
Friktion shuts down after TVL slump
Friktion announced the shutdown of its front end app via a statement issued on Jan. 27. The project stated that the decision was not made lightly, having navigated several tumultuous industry-wide collapses. 
Following the shut down, Friktion has moved its volts to withdrawal-only mode. Volts are investment strategies launched by the project. They allowed users to earn a yield on structured DeFi projects. Users have now been instructed to remove their assets.
The sunsetting of the protocol only affects the front end app. Friktion's DeFi protocol is still accessible on-chain for users savvy enough to interact with the platform in that way.
Friktion reached an all-time high of $164 million in terms of its total value locked. This metric tracks the volume of assets controlled by a DeFi protocol. Friktion's TVL has sunk like the rest of the DeFi market amid the year-long bear market of 2022.
The protocol's TVL now sits at $5 million as of the time of reporting, according to DeFiLlama data.
Solana's DeFi landscape post-FTX collapse
Friktion's shut down could be a dent to Solana's DeFi aspirations.
The platform launched undercollateralized lending for institutional clients last year and was among a slew of protocols looking to expand the ecosystem's yield market with a variety of structured products.
Platforms like Exotic Markets are also racing to bring structured products to the Solana DeFi space. Exotic Markets raised $5 million from venture capital backers. 
However, these DeFi platforms have to deal with the fallout of the FTX collapse. Former FTX CEO Sam Bankman-Fried was a notable backer of the Solana space. The Solana ecosystem has been one of the hardest hit since the FTX collapse happened.
4DeFi as a whole has been slow to recover, even with the market bounce seen since the start of the year. DeFi TVL has remained largely flat even as the crypto market capitalization surged above the $1 trillion mark.