Solana Network Resumes Block Production After Another Network Outage, SOL Continues to Tumble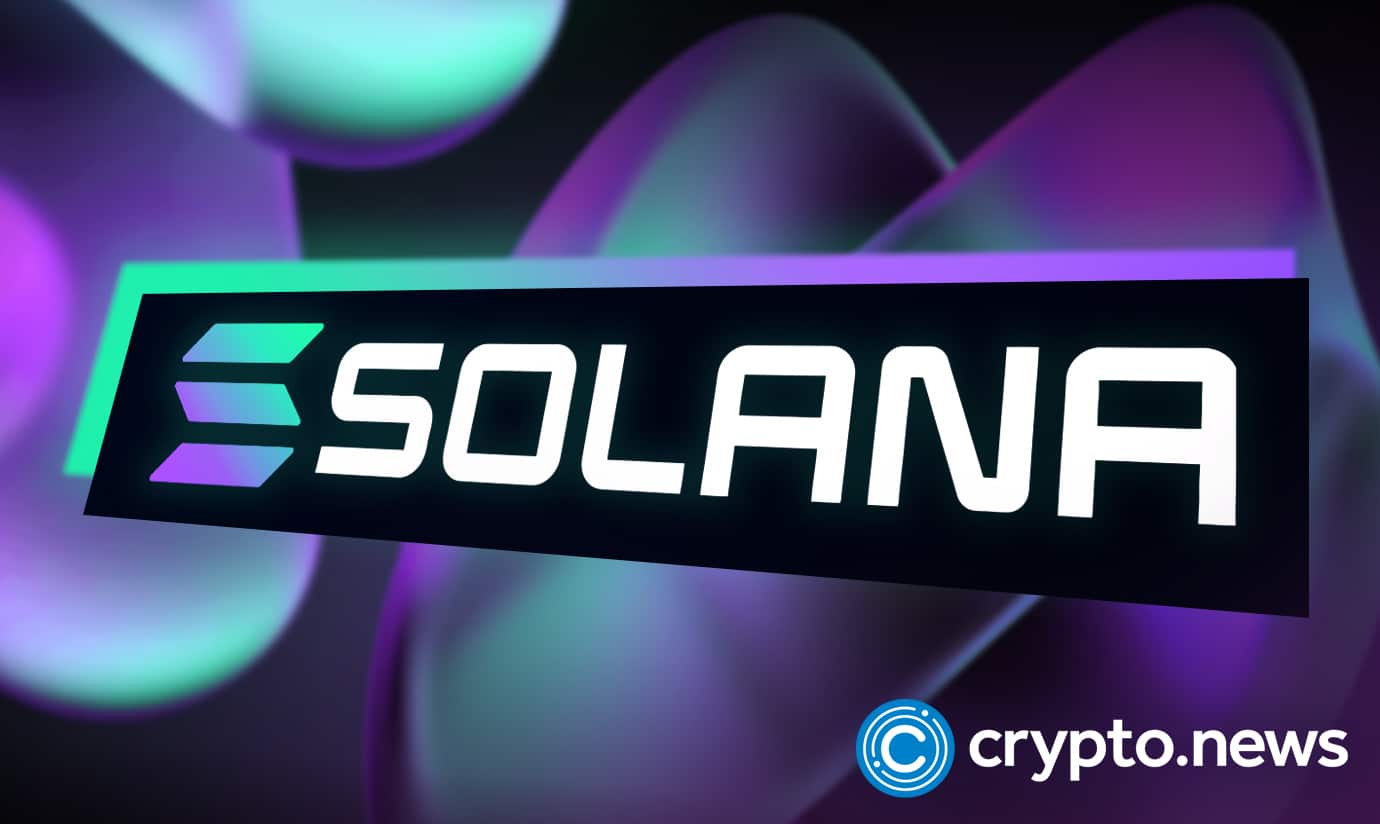 Solana network was down for the fifth time in 2022, this time due to a bug-related consensus failure.
Solana Network Goes Down, Again
Solana, the smart contract platform that witnessed a spectacular 2021 and cemented its place among the top 10 crypto projects by reported market cap is running the risk of getting out of the coveted club with the diminishing price of its native SOL coin.
Today, the Solana network suffered an outage that lasted for several hours, bringing the SOL DeFi and NFT ecosystems to a standstill. The Twitter account Solana Status shared the update.
Notably, the primary cause behind the network going down was a "bug in the durable nonce transactions feature [that] led to nondeterminism when nodes generated different results for the same block, which prevented the network from advancing."
The latest network halt lasted for approximately four and a half hours as validator operators eventually succeeded in restarting the Solana mainnet at around 21:00 UTC, the official incident report notes.
Throughout the outage, there were no risks to the network state and user funds.
Solana Status Tweeted:
"Validator operators successfully completed a cluster restart of Mainnet Beta at 9:00 PM UTC, following a roughly 4 and a half hour outage after the network failed to reach consensus. Network operators an dapps will continue to restore client services over the next several hours."
Unsurprisingly, it was a field day for Solana Labs co-founder Anatoly Yakovenko who Tweeted that all the bots had been cleared out and that the network should function as normal soon.
Yakovenko also cleared the air around Solana blockchain's clock running behind real-world time.
He said:
"If average slot time is < 720ms, then clock is going to speed up.  there is a fix that should get activated after some testing that will speed up the clock as long as < 1s."
SOL Continues to Slide Down
Following the wider crypto markets, SOL has been on a high time-frame downtrend from $259 on November 10 last year to its current market price of barely over $39. Similarly, SOL's total market cap has plummeted from more than $77 billion to just over $13 billion.
Besides the general market downtrend and risk-off macro sentiment, the Solana network's frequent downtime could be blamed for its native coin's lackluster performance since November last year.
However, SOL's adoption continues to grow as an increasing number of users enter the ecosystem, primarily attracted by the bustling NFT scene. On April 7, crypto.news reported that OpenSea had introduced support for Solana-based NFTs.
Similarly, in March Coinbase introduced support for Solana-based tokens such as Bonfida and Orca.
That being said, Solana must effectively address its network outage problems at the earliest if it hopes to give Ethereum any competition as an alternative layer-1 blockchain. Earlier this year, Solana came under a distributed denial-of-service (DDoS) attack.