Solana price is recovering amid interest in its meme coin BONK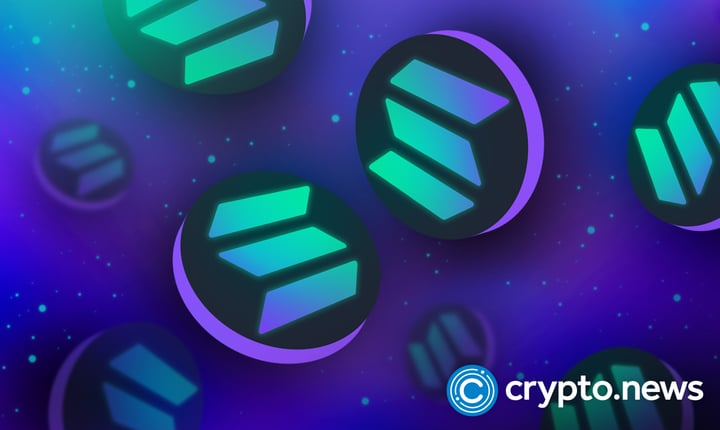 Solana gained almost 12% in price during the last 24 hours. The positive recordings could be caused by the much-growing interest in SOL's meme coin BONK or the release of Solana's Saga phone.
As per CoinMarketCap charts, solana (SOL) has picked a bullish trend, having recorded an 11.5% increase in price at the time of writing. The market capitalization has also seen a 15.7% increase over the last 24 hours, whereas the trading volume has had a staggering 188% growth.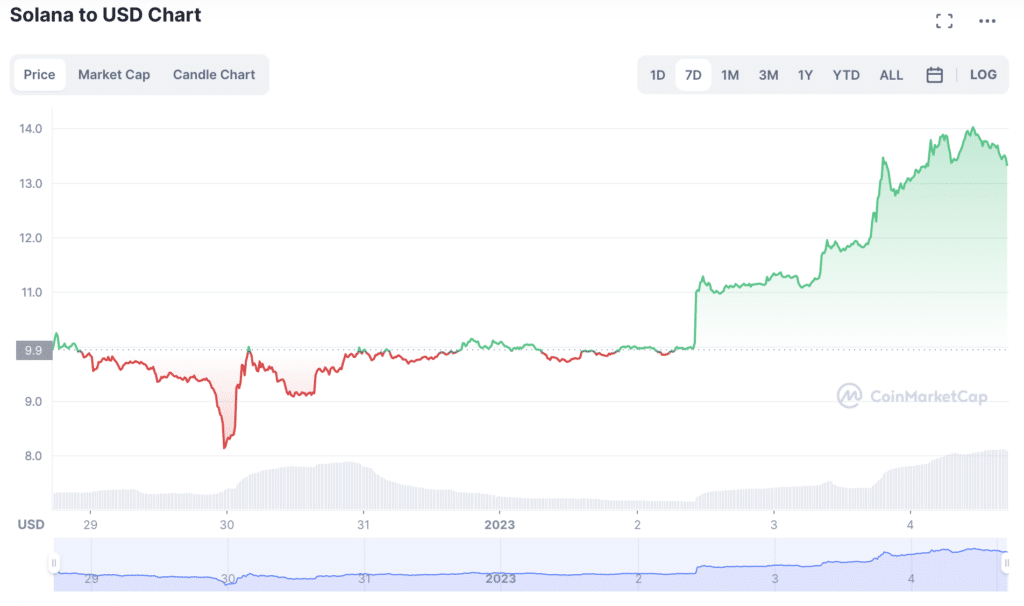 How is BONK affecting SOL's market performance?
A Shiba Inu-themed coin called BONK, released on Dec. 25, has returned traders almost 2,220% over the last week. The airdrop of the token to the Solana NFT founders and communities quickly generated interest, increasing trading activity for the new coin.
As a result, it was recently added to CoinMarketCap stats, and listed on MEXC, Huobi and CoinEX.
SOL is certain to see considerable growth in the coming days, as possessing BONK tokens in any manner necessitates owning solana.
Will SOL go all bullish in 2023?
Of course, solana's key issue is carrying out its more avant-garde future vision. Solana had many network breakdowns in 2022, leading some blockchain specialists to express grave skepticism. And with the SBF-FTX issue still going strong, some are speculating whether Solana Ecosystem will continue to see the same kind of decline in network activity as it did in November. Solana's situation deteriorated so late in December that cardano (ADA) even offered to create a sidechain.
However, Solana's devs said that it has more than 30 months of runway remaining, so there is no reason to be concerned that it would suddenly run out of money and shut operations. Additionally, the community is progressing significantly in high-profile, customer-facing domains where it is simple to monitor its advancement and hold it responsible for reaching critical milestones.
Solana is a cryptocurrency with a significant discount on its market value that has been oversold and undervalued for an extended period. It was one of the most popular brands in the blockchain industry and a $260 cryptocurrency a year ago. Solana might not reach that level again in 2023, but it will certainly have a significant year in 2023.