Solana hit a new all-time high of transactions per second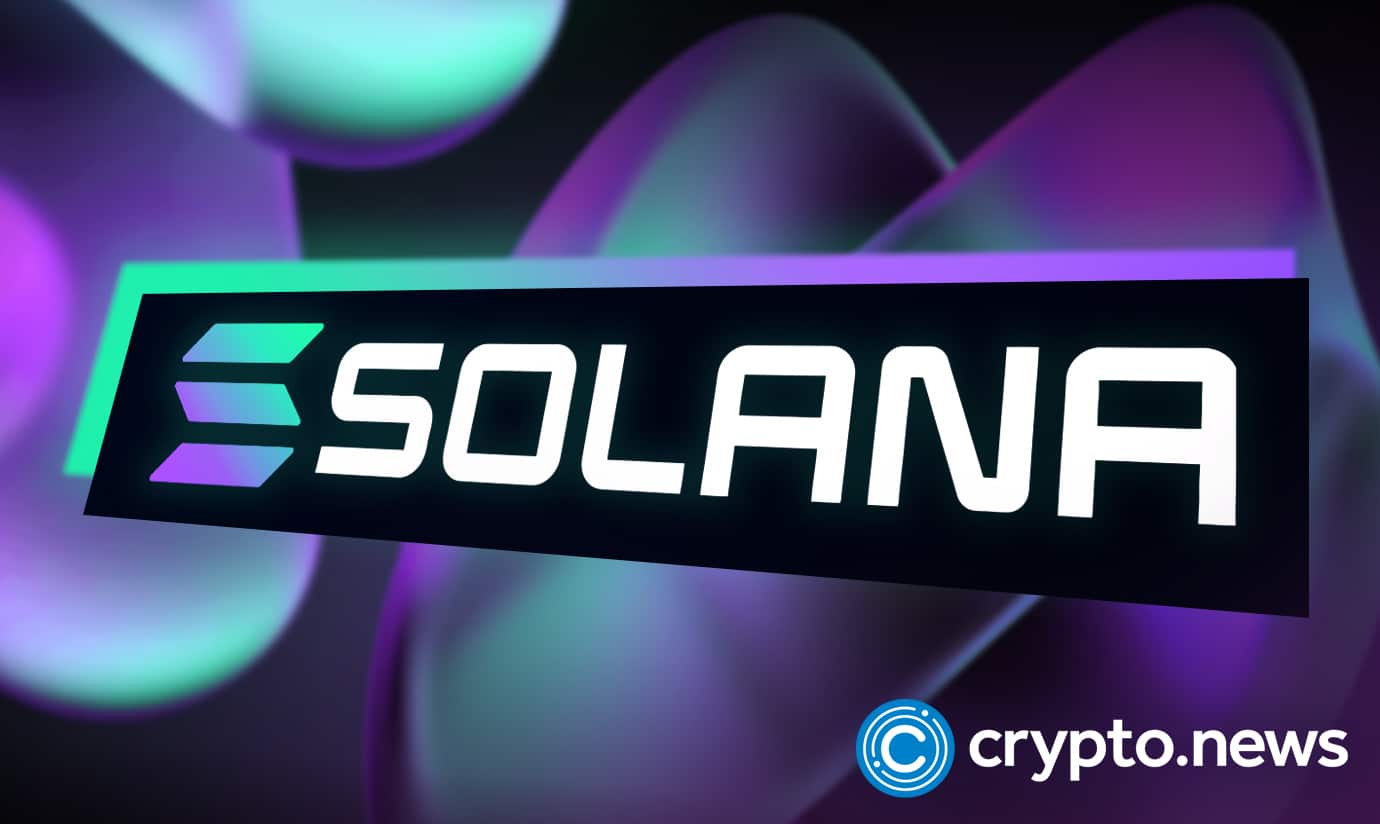 Solana (SOL) transactions per second have hit an all-time high at 8453 TPS. Comparatively, even after the merge, Ethereum only manages around 30 TPS, with the current maximum TPS hitting 86.77(ethtps.info). Topping Ethereum, Arbitrum One comes first, with its maximum TPS recorded at 286, but its current TPS is 1TPS for each block.
Solana scalability has made it stand out
During a conversational interview, Matt Sorg, the Product and Technology leader of Solana Foundation, discussed Solana's future in the cryptosphere.
According to Sorg, Solana is a differentiated technology from other protocols regarding scalability, future potential, and technology. He noted that the company is ready to handle the challenges of scaling in the future. He also said that the platform is user-friendly and has a clear path to achieving this.
He noted that Solana is a preferred protocol among Web3 gamers due to its high-performance capabilities. He also said that it stands out from the crowd due to its transaction confirmation times.
Solana breakdowns
Explaining the reasons why Solana has been experiencing issues, Sorg noted that the company doesn't have marketing concerns. He also said that the company calls certain outages, while other chains would refer to them as congestion.
He noted that during Solana's downtimes, the company could process around a hundred transactions per second. That is still significantly higher than what other chains can facilitate. However, he said that this issue, while considered congestion by other chains, is an outage.
In addition, he also noted that the company's decentralized infrastructure causes outages. Although different systems sometimes disagree on the next block, they would still stop because they can't propagate blocks.
Solana plummeted after the FTX crash wave
During the FTX crash, Solana suffered a 60% drop in three days and fell from around $34 to $14 after a week. Reports claimed that Alameda, the owner of $1.2 billion worth of SOL, could dump the crypto to stay solvent. That caused panic selling among investors, which prevented SOL from recovering.
Solana suffered significant damage during the bear markets, which means it is more likely to go south than north. Despite this, investors are still positive about the company's recovery potential.
Is there a SOL comeback?
In a video released by InvestAnswers, an analyst discussed the Solana network's recent updates saying:
"Remember everybody, crypto is Darwinian. The question is, 'Who will survive?' The fittest always survive, and the fittest (equipped with) lower fees, highest TPS, will survive."
He stated that, due to its various characteristics, Solana is a safe and stable asset that can recover from its current price decline.
Solana was at $13.47 at press time, down 0.76% in the last 24 hours and 6.29% over the past week. Since its all-time high of $259, the token has lost 94.7% of its value.