Solve.Care Launches Care.Labs for Revolutionary Web 3.0 Healthcare Development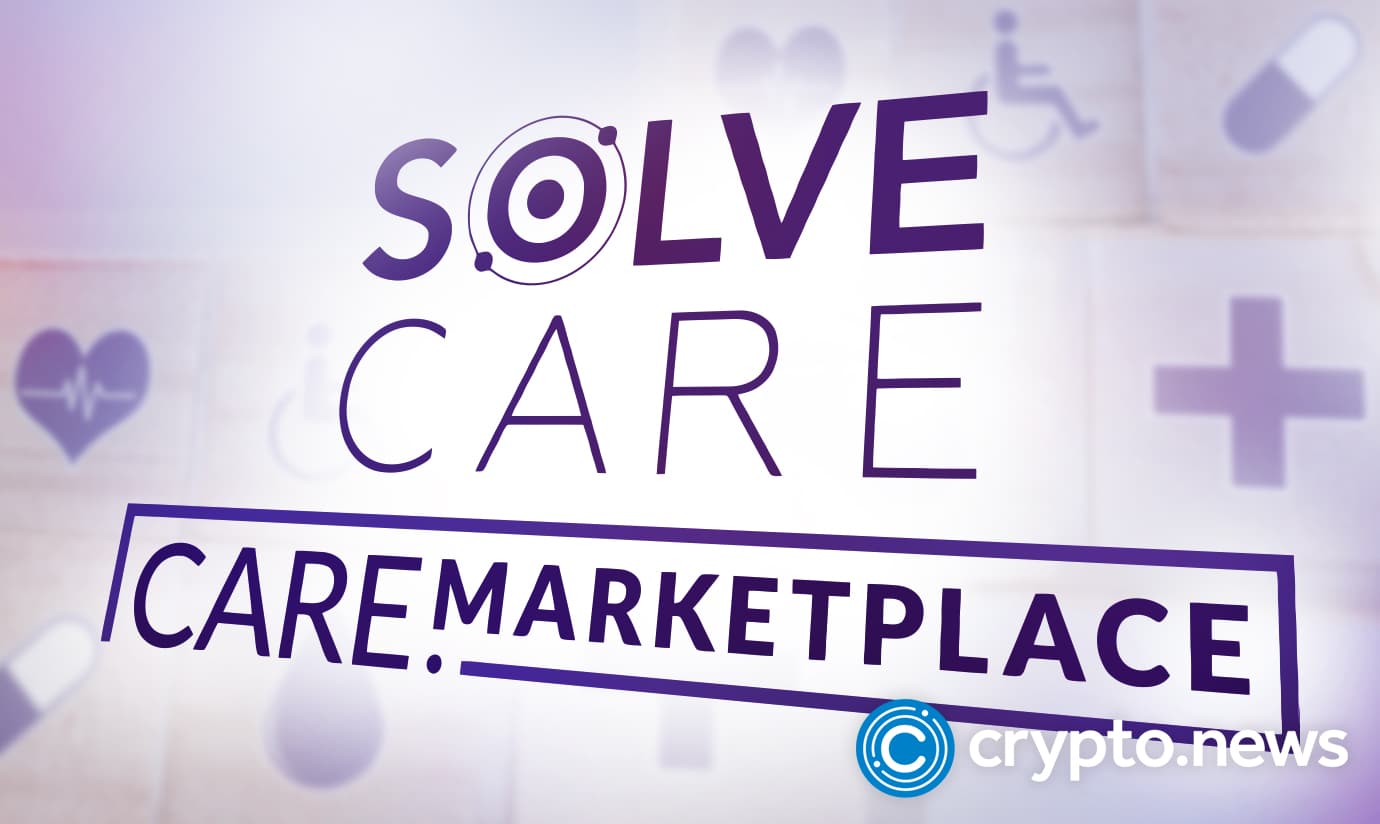 Solve.Care announced today, August 30, 2022, through a press release, its launch of the Care.Labs Wallet, which grants users access to its breakthrough platform for Web 3 Development for healthcare.
Healthcare Imaginarium
Describing it as a healthcare Imaginarium, Solve.Care has unveiled a revolutionary process where users can envision and easily author decentralized (healthcare) applications (dApps) with no need for programming, Web3, or blockchain knowledge.
Introducing Care.Labs
Care.Labs is expected to take away all the complications that developers might face when building a Web 3.0 healthcare solution. Through Care.Labs, Solve.Care aims to give businesses, governments, and physicians the ability to create and implement real-world healthcare solutions, and touch the pain points in the health industry without wasting years in research and development.
In the Solve.Care network, all interactions, and transactions are tokenized. The native digital token, SOLVE, is utilized for gas fees and other payment purposes. This removes the friction faced in the traditional method of the healthcare industry. A frictionless process is not all Solve.Care is proposing though.
In Care.Labs, Web 3.0 elements like decentralized identity (DID), decentralized user data ownership, and peer-to-peer messaging and payments are built-in, so users can author, test, integrate, and then deploy it on the mainnet for the public. Users do not have to build individual network elements. Instead, they can configure a network of participants and author as many different solutions as they think are needed. Every solution will be automatically interoperable.
According to the CEO of Solve.Care, Pradeep Goel, Care.Labs will become a "global catalyst for innovative digital health solutions." He believes that the solutions authored on the platform will not only be flexible, personalized, and built with clear data ownership, compliant data usage, and a high level of adoption by participants, but they will also be built with lowered costs, risks, and liability. He also foresees that the authors will get a real return on their investment.
Accelerating Digital Healthcare through Blockchain
The world is going digital, and the healthcare sector is not left out. Blockchain technology has proven that there is more to it than payment solutions. It has shown relevance in another real-world use case through its impact on digital healthcare.
In January, Galeon, a blockchain-based data management solution, connected healthcare to the blockchain by providing data solutions to the sector. However, Solve.Care has continually blazed the trail in the acceleration of digital healthcare.
In December 2021, Solve.Care launched Care.Labs to help doctors and developers transform the healthcare sector. The intent was for it to empower physicians to take a more active role in improving healthcare and create a platform for collaboration in creating solutions.
In May this year, it launched the world's first crypto-enabled healthcare device marketplace, Care.Marketplace, which was dedicated to household healthcare products. It kicked off its sales with the OMRON Evolv Wireless Upper Arm Blood Pressure Monitor and the AliveCor KardiaMobile 1L heart-rate monitor.
Each emerging technology seeks to give users more power, privacy, and security over their activities, and bringing this into healthcare is expected to do a whole world of good and Solve.Care is definitely interested in being part of this.